As the election results rolled in, Paul Coogan told a room full of supporters at Scottie's Pub in downtown Fall River that he's ready to restore dignity to city hall.
"People rightfully deserve and demand better leadership, honesty, and more openness from their mayor," Coogan said. "They deserve someone who is not in it for the power for the money."
Coogan received 62% of the vote. Correia came in second with 21% of the vote, beating out the third candidate, Erica Scott-Pacheco.

At the same venue where the 27-year old celebrated his first mayoral victory, Correia admitted that his arrest less than two weeks ago had a major impact on the results.
"There was a real possibility that I would've been out," Correia said. "But we still won tonight. We're still in this thing and we're in it to win it."Federal officials arrested Correia on a total of 24-counts for allegedly extorting marijuana vendors for cash and milking investors from an app he started before he was elected to office.
Coogan supporter Phillip Rodrigues says he thinks Coogan is the one to repair Fall River's image.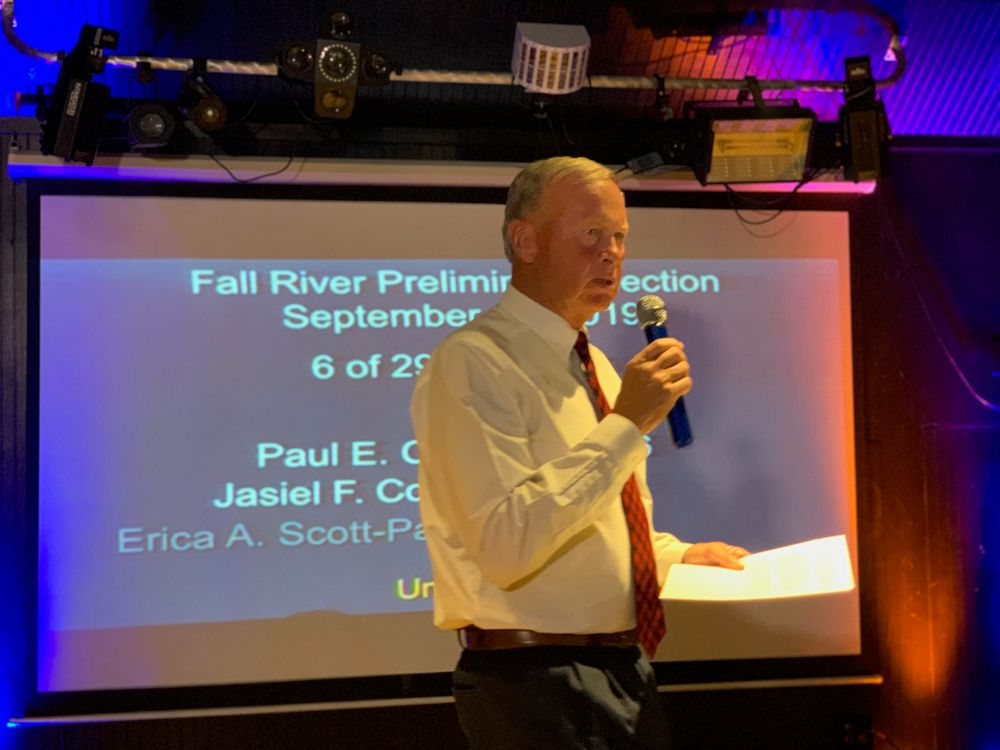 "I don't want us to be the embarrassment to the rest of the state," Rodrigues said. "I want to see Fall River continue to move forward."
But Correia still has a base of support from voters like Kyle Correia (no relation) who says the allegations are just that: allegations.
"Until proven guilty, he's not guilty," supporter Correia said. "We're gonna move the city forward with how he's running our city and that's what I'm looking for in the November election."
Over 13,000 Fall River voters went to the polls last night, a significantly greater turnout than the last two preliminary elections.