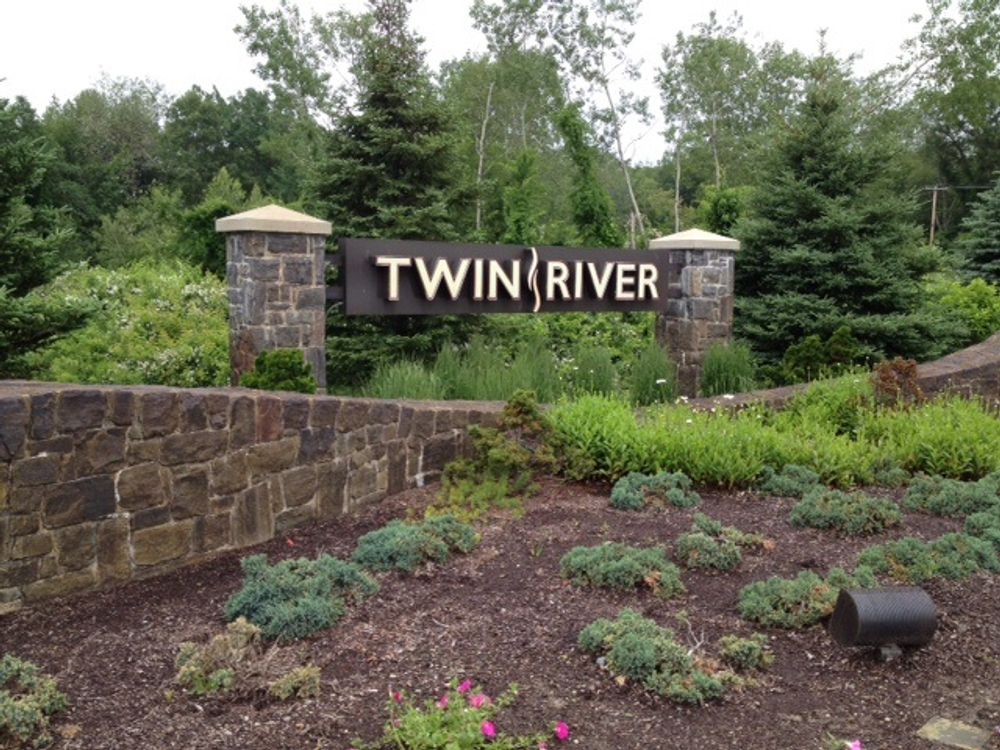 In an August 22 letter to Twin River President and CEO George Papanier, the heads of the Lottery Division and the state Department of Business Regulation charge that Twin River made four transactions while exceeding the 4.0 maximum leverage ratio outlined in a regulatory agreement. Leverage ratios reflect the amount of debt and equity used by companies to finance their operations.
"That maximum leverage ratio was required by the state to protect the state's interests so that Twin River would not become overleveraged at the time of the 2009 UTGR (Twin River) bankruptcy," according to the letter sent by Lottery Director Gerald Aubin and DBR Director Elizabeth M. Tanner.
The consent agreement between the state and Twin River is being unveiled during a meeting Monday afternoon of the state Lottery Commission, the body that oversees gambling in Rhode Island.
In a statement, Marc Crisafulli, executive vice president for Twin River's Rhode Island operation said, "We look forward to finalizing an amended regulatory agreement with the Department of Revenue Lottery Division within the next month or so as a means to continue to work constructively together to meet the needs of the State and Twin River. This is critical to our collective ability to remain competitive in an increasingly challenging and changing New England gaming marketplace. To that end, we are pleased that our new agreement will involve additional capital investment at Twin River in Lincoln, which we will detail in the weeks ahead."
According to the state, the four transactions consisted of a refinancing of Twin River's credit agreement; the payment of a dividend to shareholders; the buy back of shares as part of a $250 million buy-back program; and the repurchase of shares as part of a $75 million tender offer.
Aubin and Tanner said the state learned of this issue when lawyers for Twin River contacted the state "in the days immediately preceding Twin River's August 12, 2019 second quarter earnings call." They said the situation amounted "to seeking retroactive approval of these transactions."
In an August 26 response, Papanier wrote back, "[W]e categorically deny that we have violated the terms of the regulatory agreement."
"To be clear, we are in full compliance with the leverage requirements and have been consistently," Papanier wrote. "Our current level is 3.3x, well below the required threshold of 4.0x, and that is after consideration of all recent and future dividends and stock repurchases permitted under the credit agreement given the manner in which certain cash is excluded on our balance sheet is excluded from the calculation."
The Twin River CEO wrote, "[E]verything changed after we opposed IGT deal. At that time, a senior member of the administration warned a member of my staff that there would be consequences if we opposed that deal."
Papanier ended his letter by saying, "We believe proceeding in this manner is a terrible mistake for all."
The development comes as Twin River, which operates casinos locally in Lincoln and Tiverton, is waging a campaign to get a chance to bid on the contract to run most of the state's gambling operations. Gov. Gina Raimondo supports awarding the no-bid $1 billion 20-year extension to the company now providing those services, IGT Global Solutions.
Raimondo spokesman Josh Block said the issue with Twin River "has no relation whatsoever," to the debate over whether the state should use open bidding to pick its next gambling vendor.
In a statement, Raimondo said, "Twin River's repeated disregard for the regulations that govern their business license raises serious red flags about the company's leadership. It wasn't long ago that risky corporate practices led Twin River to declare bankruptcy, and these regulations were designed to protect Rhode Island taxpayers from being put in jeopardy again. On top of the layoffs and revenue losses we've seen at Twin River in recent months, it's clear that DBR and Lottery will need to continue keeping a close eye on this management team to ensure Rhode Islanders are fully protected."
The consent decree, dated October 18, said Twin River has not made "any admission in respect of the matters under discussion."
Twin River has agreed to take the following steps outlined in the agreement:
-- Pay Lottery $180,000 within two business days of the agreement;
-- Hire and designate no later than January 1, 2020 a compliance officer to monitor compliance with the state's regulatory agreement and to serve as a liasion to the state. (The January deadline can be extended by Lottery or DBR.);
-- Twin River will give up for a period of time its ability to seek relief from the state in the case of financial losses.
-- The company will increase, from $5 million to $12 million, its capital improvements in calendar year 2020 of the company's Lincoln casino.
-- Twin River will agree to hike the maximum administrative penalty under the regulatory agreement from $50,000 per violation to $150,000 per violation.
(IGT provides some financial support for The Public's Radio.)
This story has been updated.