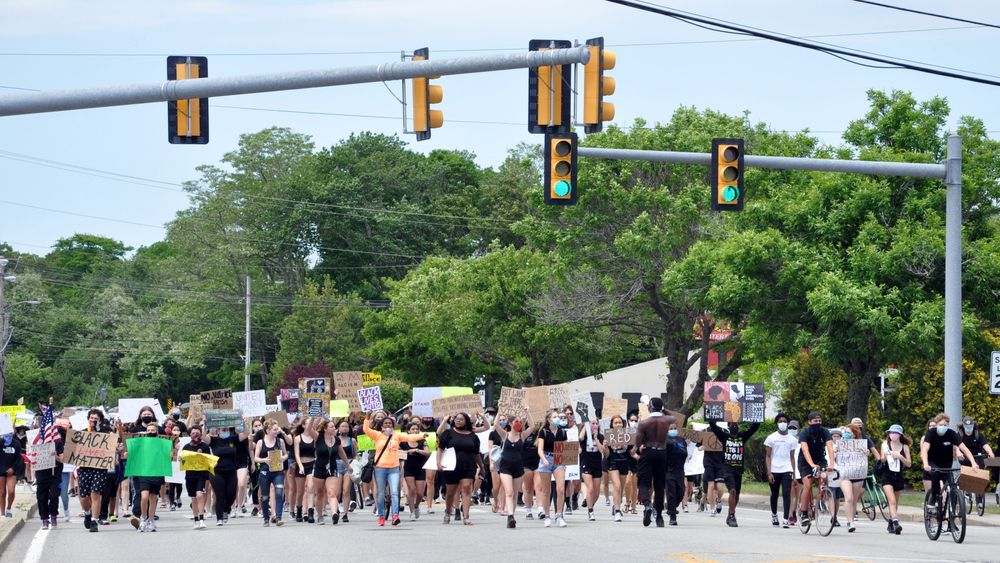 Protesters started at the Old Mountain Field on Kingstown Road before marching down Main Street in Wakefield, chanting "Black Lives Matter!" and carrying signs.
Charlene Traynum, who is African American, watched from outside Jordan New Style Barbershop, where her five-year-old son was inside, getting a haircut.
"It makes me want to cry," Traynum said of the protest. "It's the most fulfilling feeling I've felt in a long time. It shows us, as a community in South Kingstown, that we are together, we are united, and we do want to make change."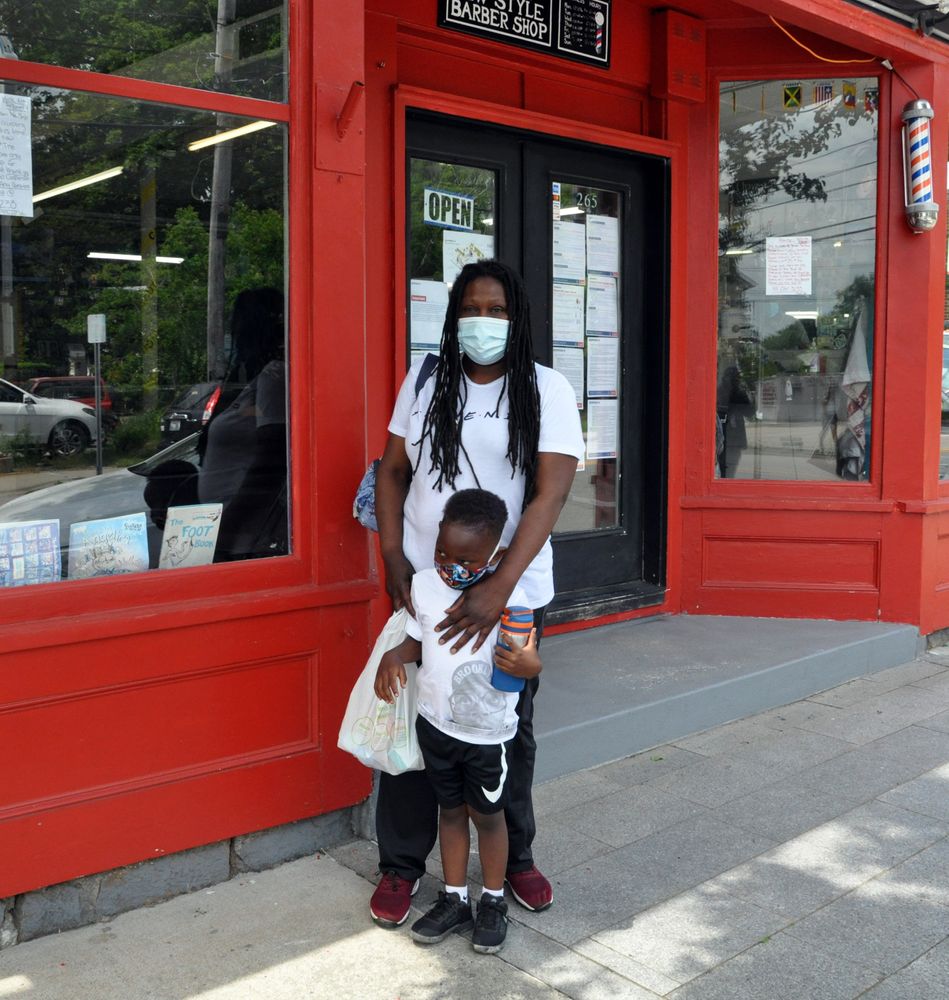 Traynum said she was watching George Floyd's funeral inside the barber shop before she came out to see the protesters march by.
"It overwhelms my heart to sit in the barbershop and actually watch it and then walk out the door to see the march at the same time," she said.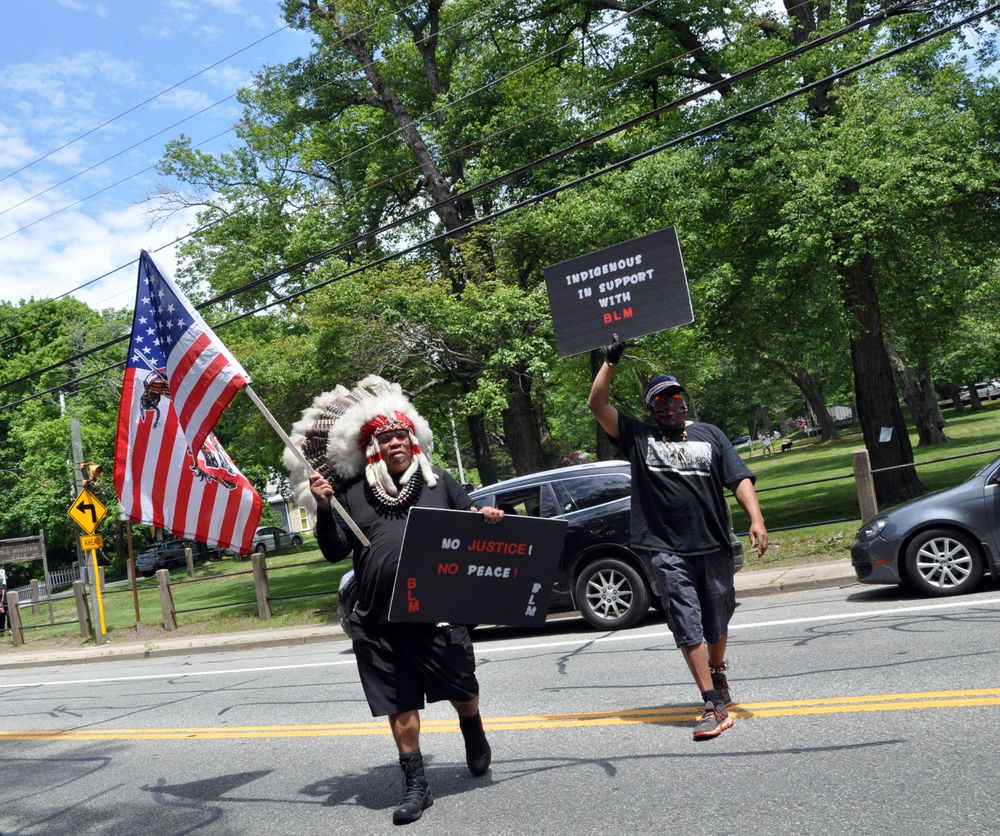 Student Abby Dech helped organize the march. She said she thinks it's important for people in suburban communities, like South Kingstown, to hold protests because racial injustice happens in all communities.
"It's important that we show our support for the people in the cities that are going through this and also say that it's not just a city issue," she said. "We see people experiencing racism even in a small community, especially in a small, predominantly white community."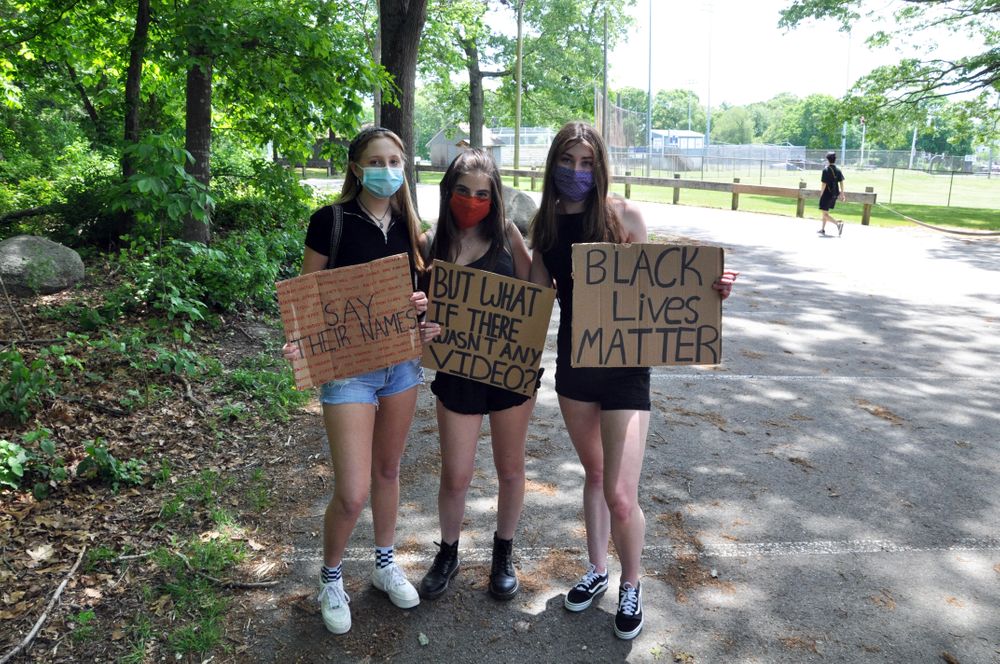 Student organizer Hailey Bates said she wanted to show solidarity with people of color who face racism and police brutality.
"A lot of us here won't ever understand what people of color are going through in the situation," Bates said, "so I think it is important that we show our support and let them know that we stand with them."
After the protesters made their way through Main Street, they marched back to the Old Mountain Field to hold eight minutes and 46 seconds of silence, the length of time a Minneapolis police officer pressed his knee into George Floyd's neck.
Student Madeleine McCarthy said she felt protests, like the one she helped organize, have an impact.
"It just pains me to see people not have equal opportunity in our country, because I think that's what democracy is all about," she said. "Doing little protests, even if it's just 100 people or 200 people in towns like this, really does make a difference when it all comes together."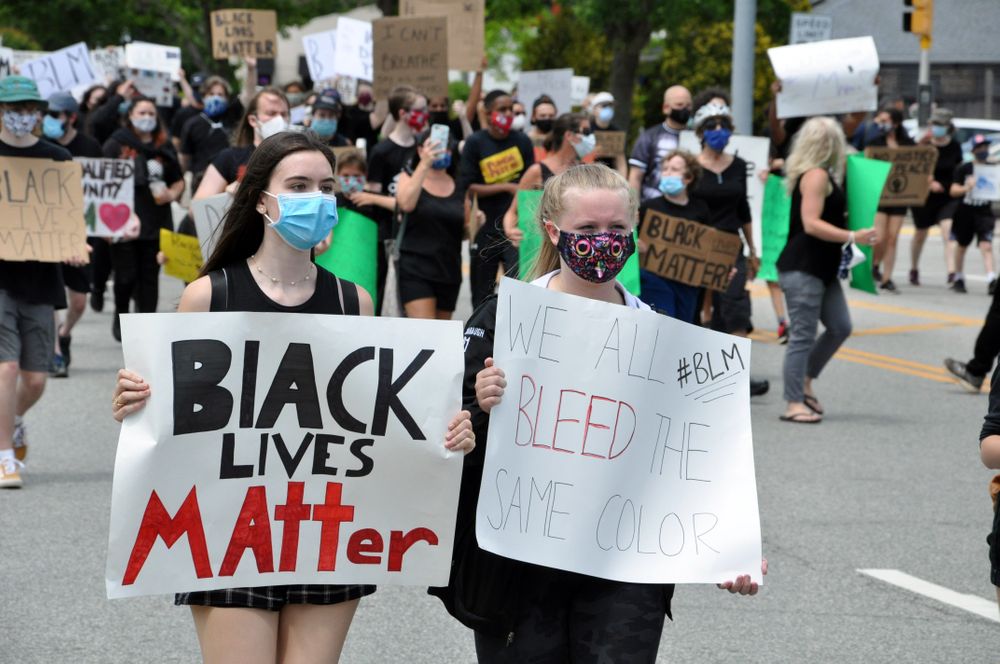 Alex Nunes can be reached at anunes@thepublicsradio.org.