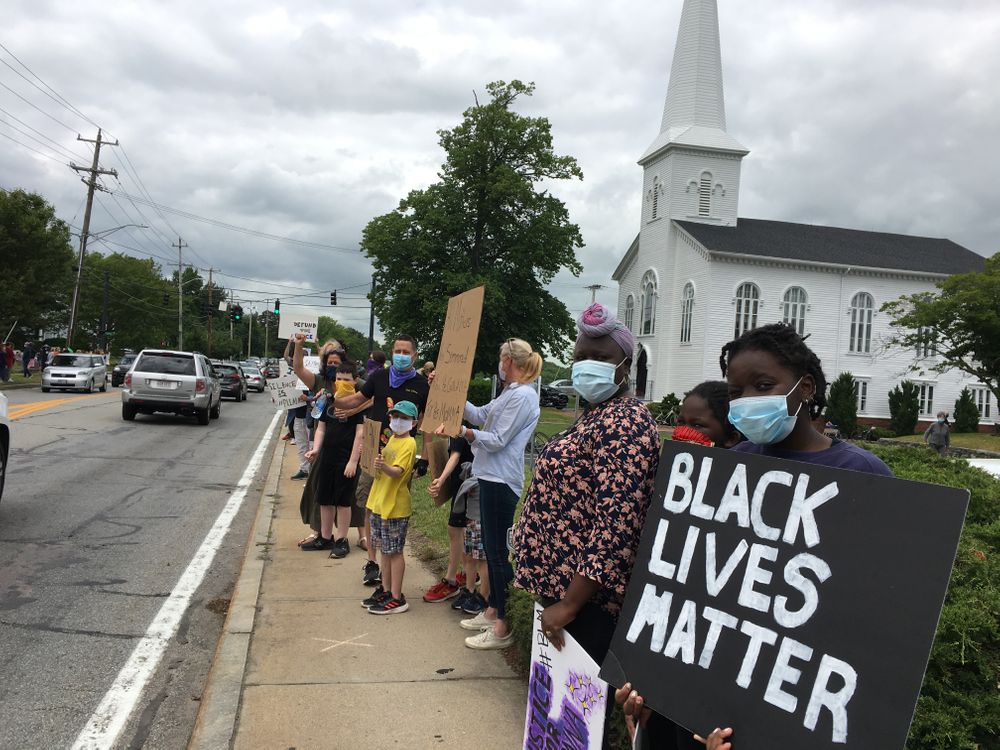 About 1,200 people lined County Road in Barrington Sunday afternoon to a silent protest against police brutality and racial injustice.
Wearing masks and holding up signs that read "Black Lives Matter,'' the protesters -- many of them parents with children -- were greeted with honks and cheers by passing motorists.
The peaceful gathering followed a week of demonstrations in Rhode Island and across the country following the death of George Floyd two weeks ago at the hands of police in Minneapolis.
Barrington's protest was organized by the Reverend Dale Azevedo, senior minister at the Barrington Congregational Church, after discussions with a group of congregants.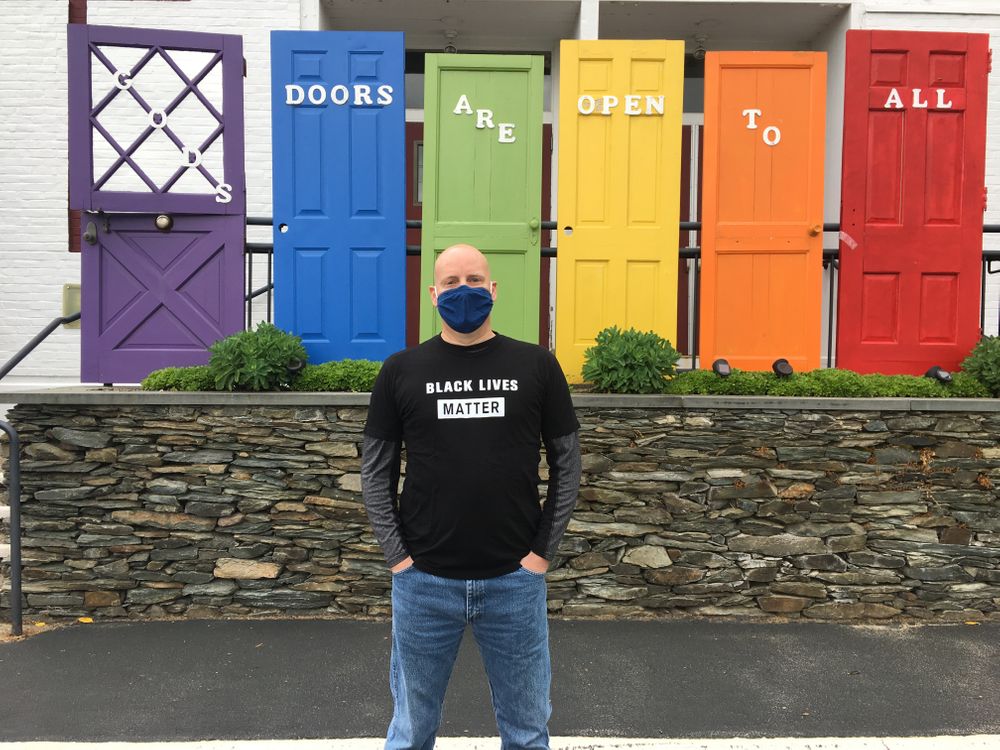 "Not everyone in Barrington is wealthy and not everyone in Barrington is white, but that is a large part of our population,'' Azedeo said. "And we felt that...we really needed to stand up and talk in our own community amongst our own members, and just begin to talk about the issues and how we can begin to make change and difference here in our own community."
Ndeye Diallo and her family have lived in Barrington for 15 years. Diallo, 49, a teacher, was born and raised in Senegal. She came to this country when she was 28 to pursue an education.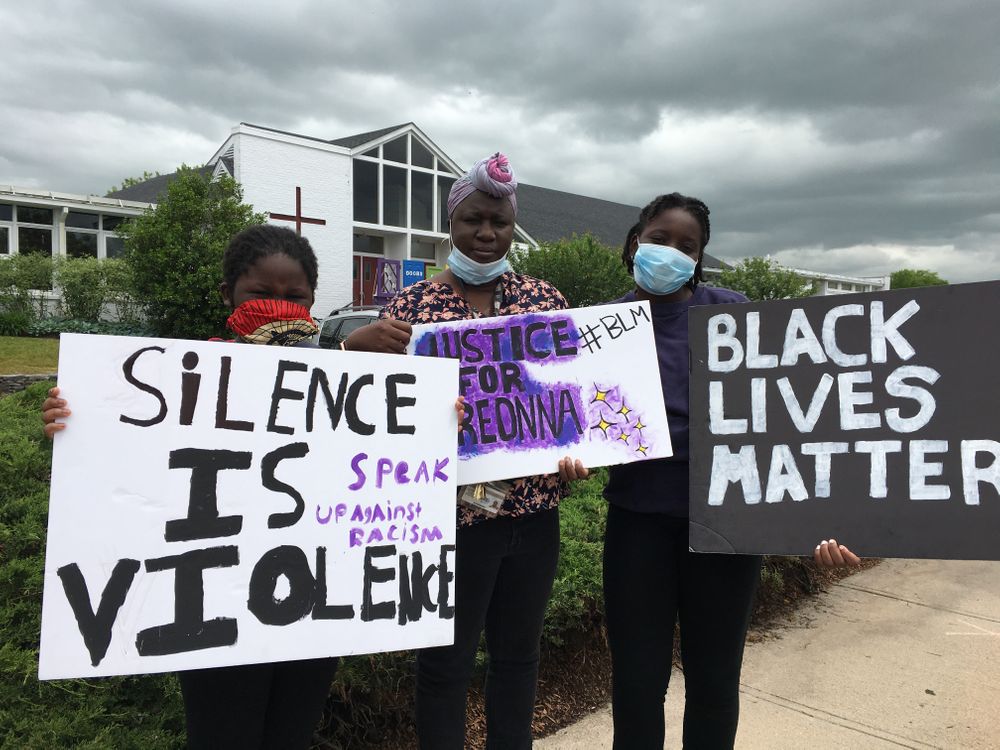 "I hold two masters degrees, one from my country, one from here,'' Diallo said, "but I don't feel like I feel like every time I have to prove to people that I deserve to live here, I deserve to be here."
She said her neighbors have been "very kind" and she has never experienced overt racism in the town. "But you have that feeling in your gut that you are different,'' she said, "even if you're not treated differently...You feel excluded. You feel marginalized."
Her 11-year-old daughter, Fatimah, said she, too, often feels like she's treated differently. "I'm the only black person in my class, and I don't see any, like, black teachers,'' she said. "And there's not many black kids in my school."
Her older sister, Aby, 15, is going into her sophomore year at Barrington High School. She recalled her shock at her classmates' remarks during their eight-grade field trip to Washington, D.C. "While we were driving in, the kids on the bus were saying, 'Oh, this is the most black people I've ever seen in my life!'' she said. "And I was like, how is that even possible?"
Aby Diallo said students are not being taught enough about Black history in school. And they're not being taught by Black teachers. The younger generations have to "change how they think and really educate themselves,'' she said, "so that we don't pass that on to the next generation."
The protest was monitored by about two-dozen uniformed and masked Barrington police officers. One of the officers crossed the street to talk to a woman holding a sign that read, "ALL MOTHERS were summoned when he called out for his Mama.'' The sign was a reference to the cries reportedly uttered by Floyd as he lay trapped under the knee of a Minneapolis police officer.
The officer, who declined to give his name, told Jenna Auber, 44, that his own mother had texted him irate over the behavior of the Minneapolis police. He told Auber, "My own mother feels the same way."
--Lynn Arditi can be reached a larditi@thepublicsradio.org