Rhode Island is getting a $1.1 billion windfall through the federal stimulus known as the American Rescue Plan Act. But exactly how that money will be spent remains unknown for now. The Public's Radio political reporter Ian Donnis joins our Antonia Ayres-Brown to discuss where things go from here and just who will decide how the state gets to use all this money.

AYRES-BROWN: So Rhode Island is getting this big $1.1 billion pile of money from the federal government, right?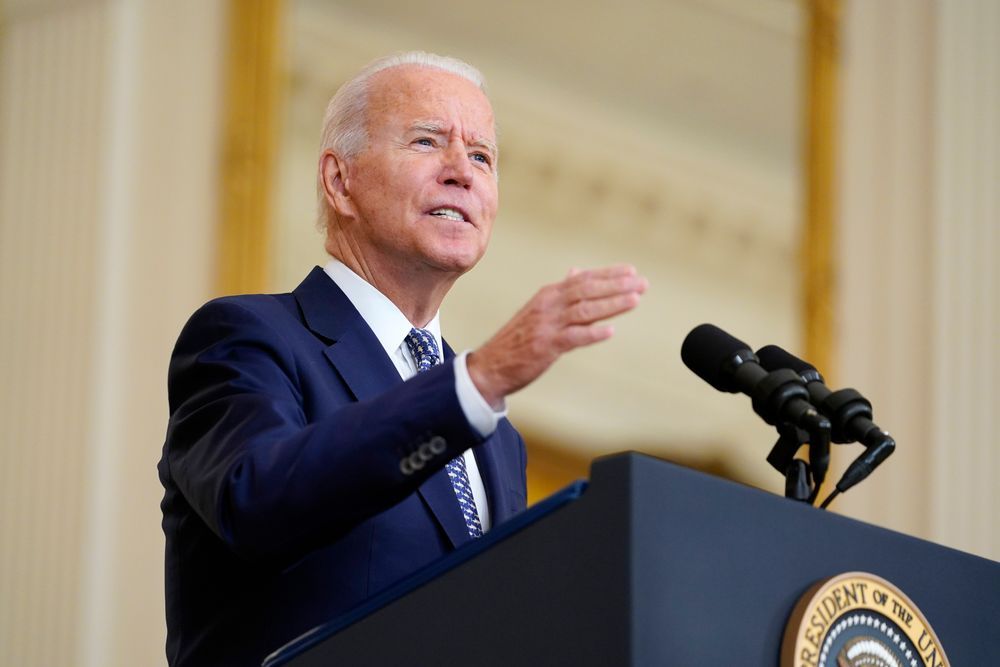 DONNIS: Yeah, and that's pretty unusual. Rhode Island's state government almost always starts each fiscal year with a fresh deficit. So having such a big surplus of money is extremely uncommon. Plus, there's millions more reserved for education and cities and towns.
AYRES-BROWN: What is the thinking on how the ARPA money should be spent?
DONNIS: Well, the money does not need to be spent until some time in 2024, so we're still in the early stages of this process. One school of thought is that the American Rescue Plan money should make a transformative impact for the future of the state. At the same time, legislative leaders have a lot of influence over state spending. And Senate President Dominick Ruggerio says the priorities could include education and housing. He says \using some stimulus money to pay for daycare could bolster the state's economy by helping people get back to work.
RUGGERIO: "And you know what, it has to be affordable. There's no sense in having one member of the family who is taking care of children go back to work and then end having to pay an exorbitant amount of money for childcare."
DONNIS: As Ruggerio notes, the situation with COVID is unpredictable, as we see with the Delta variant and the fast-rising number of cases. Because of that, he says it might be wise to reserve some of the windfall for the unexpected.
AYRES-BROWN: What about the other top state lawmaker, House Speaker Joe Shekarchi?
DONNIS: Shekarchi cites housing as a top priority. Like Ruggerio, he remains somewhat general on the details. But Shekarchi talks about the importance of using the stimulus money as a catalyst.
SHEKARCHI: "I'm not in any rush to spend it. I think we should look at ways we can make good long-term benefits to the state. This money should not be spent -- this money should be invested."
AYRES-BROWN: Why do legislative leaders have so much influence over this process?
DONNIS: The state Constitution gives lawmakers the power of the purse. As with the state budget, Governor Dan McKee can offer his own proposals for spending the stimulus money. But the General Assembly gets the last word. Governor McKee has not publicly pushed back against this. And we should note that McKee's office declined to make him available for an interview for this report.
[After this report was recorded, McKee spokeswoman Alanna O'Hare offered this comment via email: "The governor has been holding 2030 Community Conversations on a range of topics including the economy and housing, child care and education, health care and infrastructure, all in an effort to help develop a vision and strategy for Rhode Island's recovery and future, especially given the American Rescue Plan funds available to the state. That funding will be important for implementing longer-term initiatives that are emerging from the RI 2030 conversations -- as well as for providing immediate relief to Rhode Islanders and small businesses as our state recovers from the COVID crisis.
"The first 10 community conversations, which include insights from various stakeholders and subject matter experts, are available to watch here.
"McKee administration staff are working with URI and other university faculty members to build out and refine policy recommendations including suggestions for ARPA investments as well as future federal and state expenditures."]
AYRES-BROWN: So are state lawmakers driving this process of deciding how to spend $1.1 billion without any public input?
DONNIS: No. The Rhode Island Foundation is working with the business-backed Rhode Island Public Expenditure Council and the liberal-leaning Economic Progress Institute to gather public input. Neil Steinberg from the foundation says an open call was made for people to share their suggestions.
STEINBERG: "And we got over 425 ideas from that. As we delve into specific areas like housing, for example, we talk to key stakeholders in the state. So we've talked to over 50 stakeholders, 150 people or so. We're doing some focus groups in different parts of the state and we'll do some community meetings. Very robust input."
AYRES-BROWN: What kind of focus is emerging from this process?
DONNIS: Steinberg declined to get into detail on the full range of suggestions. But he mentioned areas like workforce development, behavioral health, and the pandemic.
STEINBERG: "Equity is a big one. Addressing communities that were hardest hit is one of the top priorities …. We want to have a transformative effect, not do some good things that go away when the money runs out."
AYRES-BROWN: What are the next steps?
DONNIS: The Rhode Island Foundation, RIPEC and the Economic Progress Institute plan to submit a handful of ideas to top lawmakers and the governor by the end of September. The legislature is also assembling some working groups to review ideas for spending the stimulus money.
AYRES-BROWN: When push comes to shove, will the ideas suggested by members of the public or the preferences of state lawmakers get top priority?
DONNIS: Well, Antonia, given the amount of money at stake, you could say that's the billion-dollar question.
Ian Donnis can be reached at idonnis@ripr.org. Follow him on Twitter @IanDon. Sign up here for his weekly RI politics and media newsletter.