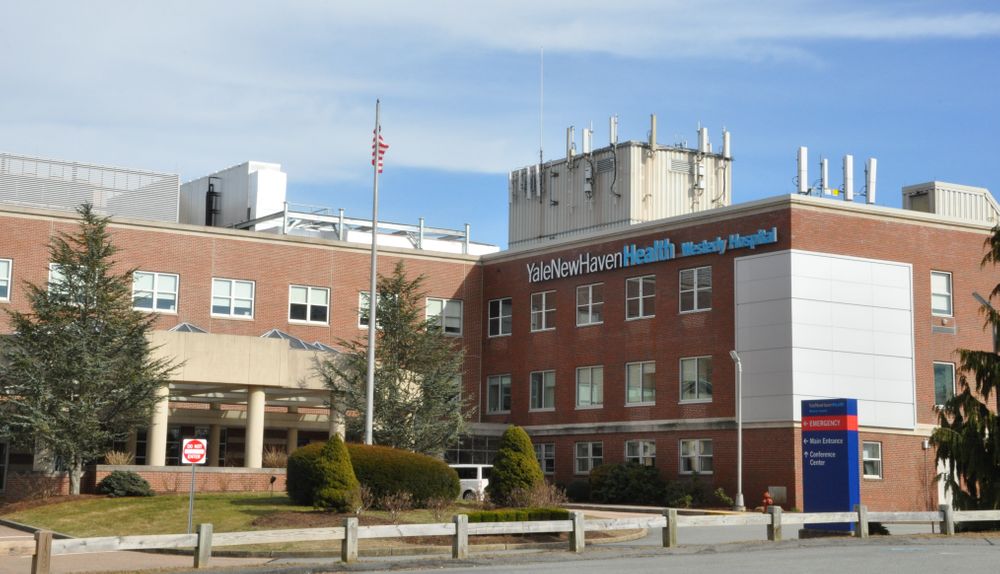 Dr. Oliver Mayorga, chief medical officer at Westerly Hospital, said national trends suggest that the two children—one a student in the Westerly public schools system, the other a younger child who lives in Westerly and attends preschool nearby in Mystic, CT—are likely among many positive COVID-19 cases in the close knit town.
"It's safe to assume that," Mayorga said. "From what we've seen nationally, once you start doing more sampling in the community, we find many more cases that are actually out there."
The superintendent of schools in Westerly said the older child is recovering well. The preschool, Precious Memories Place, would not comment on the case or the condition of their affected student.
Mayorga said both children have "very close ties" to Westerly Hospital. In the case of the child who attends Precious Memories Place, the daycare in Mystic, CT, Mayorga said, the hospital began hearing about the positive COVID-19 case from workers at the hospital whose children also attend the preschool.
He said that's a "consideration" but not something the hospital considers a problem at this point.
"I wouldn't say it's concerning," Mayorga said. "We have a lot of experts that we have direct access to, so we know what to do in those situations, which is close monitoring. It's not any different, frankly, in any hospital system. I don't think that we are putting any other patients in our hospital at undue risk."
Westerly Hospital plans to set up an outpatient collection site on the hospital campus within the next two weeks to gather more samples to be tested by state health officials. Mayorga said that should help address testing challenges the hospital has been facing recently.
"At the times when we actually had a shortage of kits, they were actually only allowing testing for the sickest of inpatients," Mayorga said. "As test kits become more readily available, we actually are trying to expand testing, not just for patients who are in the hospital who are ill, but also to patients outside in the community who have some risk factors or some suspicious symptoms."
Mayorga stressed people should wash hands and maintain a three-to-six foot distance between themselves and others, a recommendation commonly referred to as "social distancing." He said at risk people should avoid unnecessary trips out in public and especially avoid crowds.
Westerly Public Schools Superintendent Mark Garceau has recommended two weeks of self-quarantine for students and staff at Springbrook Elementary, the school where a second grade student tested positive for COVID-19 earlier this week after interacting with an infected basketball player at a recent NBA game.
Garceau said the student attended school for three days after meeting the basketball player and interacted with staff and other students. But, he said, it's possible the child contracted the illness even earlier.
"He got an autograph from a guy who tested positive," Garceau said. "Does that mean that's how he got it? Not necessarily. It could have been from somebody else."
Thankfully, Garceau said, he's received word that the affected student is recovering well at home.
"As of today, his mom reports that his symptoms were mild, and he's already feeling much better," Garceau said Saturday afternoon. "He's bouncing back very quickly."
Garceau said he also believes many more people in Westerly and the state are carrying coronavirus and don't know it yet, and he expects more people in the Springbrook Elementary School community to test positive in the future.
He's reminding all families in the Westerly public school system to maintain good hygiene, avoid large crowds, and practice social distancing.