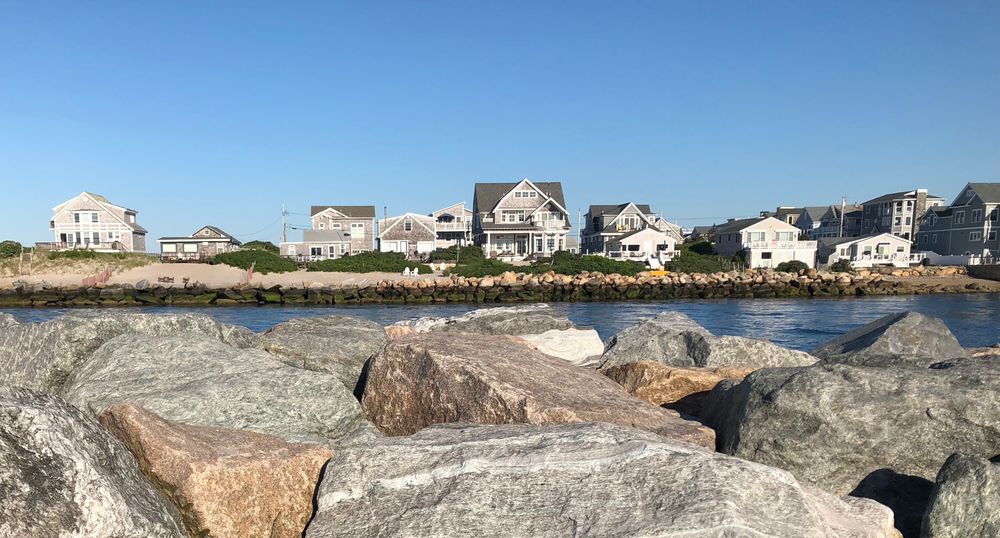 The move comes after town fire officials and residents came forward with concerns about safety and the impact larger rental properties have on quality of life and home values.
Narragansett homeowner Jim Bedell said he moved to town two years ago and has become increasingly concerned with the use of rental apps like Airbnb and Vrbo to rent to large groups of college students in the off-season and one-night vacationers in the summer months.
"They're not renting them to have a quiet evening at the shore," Bedell said. "They're renting them to have a party. They're renting them to celebrate. You don't have a residential zone anymore. You have a commercial, motel zone."
Bedell said his financial wellbeing could be negatively impacted if a larger-scale rental property were built in his neighborhood.
He added that he is not opposed to commercial development but that it should be restricted to certain areas where developers are required to conform to specific building guidelines. As it stands, Bedell said, homebuilders are skirting those rules by building in residential areas.
"If they admit that these fit the description of boarding houses and such, now you have to build a structure with sprinklers and fire alarms and exit windows," he said. "It's more expensive."
The town fire chief and fire marshal have expressed concerns that the expansion of six-plus bedroom single family homes being used for commercial purposes poses a safety hazard.
Members of the Town Council also worry the buildings are affecting parking congestion, traffic, and emergency access for police, fire and rescue vehicles.
Last month, council members passed a 60-day moratorium on new home construction. The temporary ban was challenged in court, and the town agreed to loosen its restrictions to allow homes with four or fewer bedrooms and exempt larger residential lots. Property owners are still able to submit applications to increase their homes up to four bedrooms.
Bedell said he's optimistic that the Town Council will update town ordinances to "fit in a modern legal framework," but he intends to keep the pressure on to make sure action is taken before the 60-day moratorium ends next month.
"That's what I want to see them do—stand up," he said. "And protect me. I need [their] protection so my family isn't irrevocably financially hurt."
This story was reported through The Public's Radio's new South County Bureau, which opened earlier this year and will eventually be located at The United Theater arts, performance and community space currently being renovated in historic downtown Westerly.