In 2016, Mario Monteiro was heading to the prison yard at Rhode Island's Adult Correctional Institutions, when someone handed him a piece of paper that would shape the next five years of his life.
"I know exactly where I was. I was in maximum security at the time," Monteiro recalled. "I was walking down the stairs to go outside. And someone stopped me and showed me a list of bills that was being argued at the statehouse. He asked me if I wanted it and I said, 'Yeah I'll take a look.'"
One of those bills jumped out at him. It would allow people incarcerated for crimes committed before they were 18 a chance to see a parole board after 15 years.
"And I was like, 'Wow.' And I kept it. And then from there, I think I went and told my aunt, told my brother, I told some friends."
That bill could change Monteiro's life.
"I'm 36 years old. I've been locked up in the ACI in Rhode Island since 2001. I was 17 at the time. I'm a juvenile lifer."
He's serving two back-to-back life sentences for murder and using a firearm when committing a violent crime.
"What that means in Rhode Island is that you have to serve 30 years straight before you're eligible to see the parole board."
In other words, he'll have to wait until he's almost 50 for a shot at a parole hearing.
***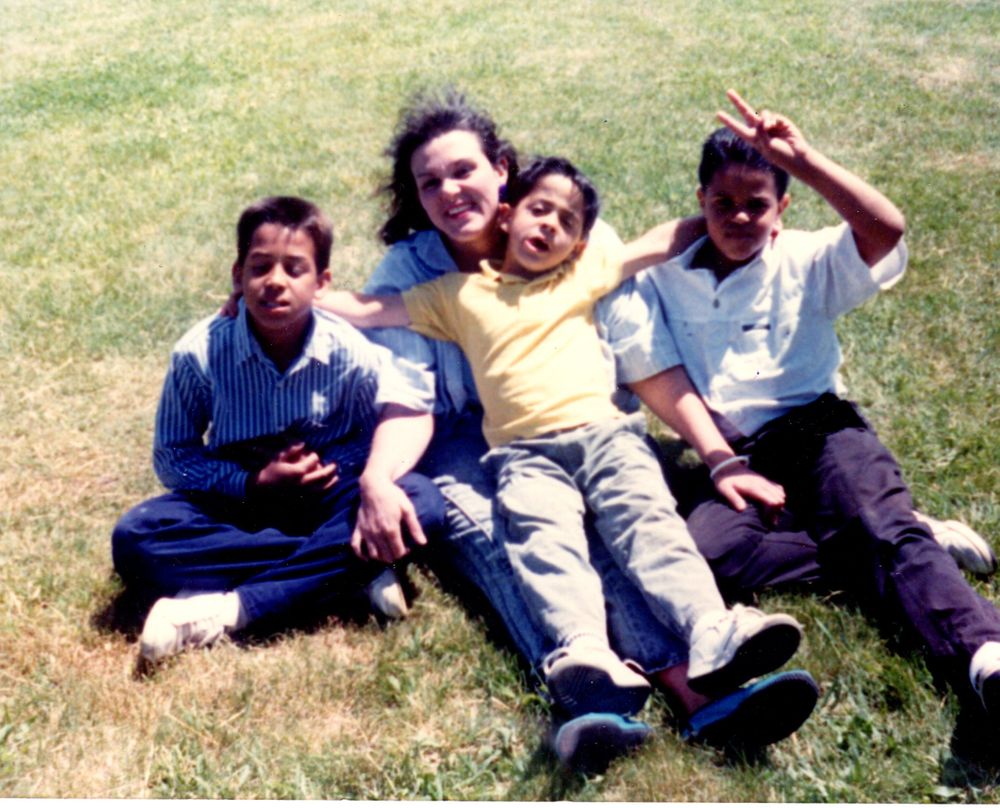 From a young age, Monteiro's life was turbulent. He moved in and out of group homes, and he was just 9 when both his parents died. He was then sent to live with his dad's ex, who abused Monteiro and his brothers, and got him involved in drug dealing.
He joined a gang when he was 16. And, on a July day in 2001, he shot and killed Rom Peov -- a bystander to a daylong spat with a rival gang.
"What I did was selfish. I took a man's life for no reason. And I will forever be sorry for what I did. But I know this, that the person that committed that crime when I was 17 is not who I am now."
Over the past two decades, Monteiro's grown up in prison. He's working towards an associate degree, and he's developed a love of reading.
"I think I was 19 years old. I got shipped from maximum security to supermax. You're locked in 23 hours a day in your cell. And that's the first time I actually picked up a book that wasn't fiction and read it. I think the book was about Greek history and Greek mythology. But since then, I read more and more and more."
Recently he's gotten into James Baldwin, reading Giovanni's Room and Notes of a Native Son, and he lights up when he talks about Baldwin's work. That love of reading led him into activism.
"And I really gained a passion for criminal justice reform and prison reform."
***
By the time Monteiro saw that list of bills in 2016, he was armed with years of study on the history of mass incarceration and racism in the United States.
"But once I found out about this bill, it changed a lot of things. What it changed was, you know, I might have an opportunity to go home a little bit sooner. I saw that hope. And I have a passion for it -- advocating not just for myself but for others."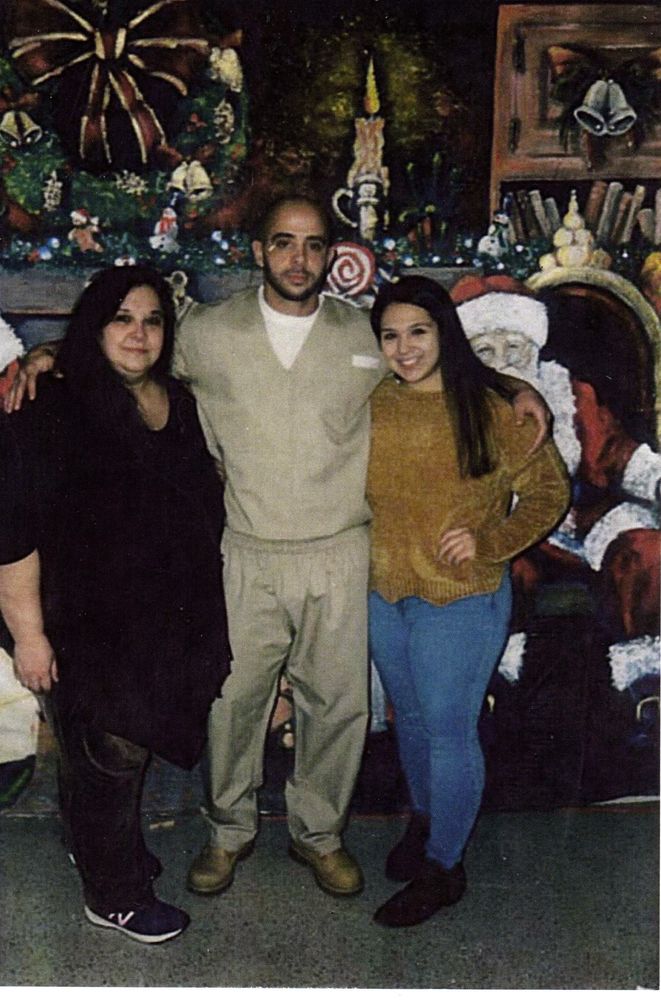 He and his friend Marvin Rubio, another juvenile lifer, got to work right away.
"I contacted my family, and I believe he contacted his, and I had them look it up," Rubio remembered. "And we just took it from there."
"He started writing more often to me," said Monteiro's aunt, Dee Jensen. "He wrote and said 'Hi Aunt Dee,' and then he'd go on and say, 'Can you check this? I heard this,' you know. And that's how he began to ask for help, as far as research."
They started writing to lawmakers and advocacy organizations, making the case that juveniles sentenced as adults deserve to see a parole board after 15 years. They referenced similar laws in neighboring states, a slew of Supreme Court rulings that juveniles should be treated differently than adults in the eyes of the law, and scientific research that shows teenagers' brains aren't developed enough to understand the full consequences of their actions.
A lot of their letters and calls went unanswered. But a few years ago, Mario got involved with Black & Pink, a prison abolition group that specifically supports people who are LGBTQ. And they started building a network of supporters.
"He'll be like, I think that we need to start making a list of the representatives who were supportive this past legislative session so that when it rolls around for the new session, we can reach out to the folks that we had talked to," said Sophie Kupetz, one of the activists Monteiro met through Black & Pink. "And we do the communicating that is hard, if not impossible, for him to do on the inside."
***
Despite the activists' best efforts, the bill was hitting a wall. For four years running, the House Judiciary Committee held it for further study.
"If this bill hits the floor as it was written, it wouldn't go anywhere because everyone would be saying Craig Price is going to be let out of jail," explained Rep. Julie Casimiro, a member of the House Judiciary Committee.
Ask legislators about this bill and, invariably, the name Craig Price will come up. He was just 15 when he confessed to fatally stabbing two women and two children in Warwick in the late 1980s.
"I represent a section of Warwick called Buttonwoods, that we were terrorized -- and I will use the word terrorized -- by Craig Price," commented House Majority Leader Joe Shekarchi.
The political fallout from the Price case was immediate. Within months, lawmakers changed Rhode Island's juvenile sentencing laws to allow those under the age of 16 to be tried as adults for crimes that carry a life sentence.
As recently as 2018, Warwick residents received an election mailer bearing a photo of Craig Price that slammed then-Senator Jeanine Calkin for supporting the juvenile parole bill. Calkin lost her primary by a couple hundred votes. And much of the Warwick delegation is opposed to loosening juvenile sentencing laws, including the bill Monteiro is pushing.
"While I generally believe in rehabilitation, I also believe there are some select few individuals who are beyond any kind of rehabilitation," Shekarchi said. "So that's why I opposed the bill."
The irony is that the bill wouldn't apply to Price. He's no longer serving time for the four murders he committed as a teenager because, at the time, the maximum sentence Price could receive was to be held at the Rhode Island Training School until he turned 21. But he has remained in prison after being convicted as an adult of additional crimes that extended his sentence.
Activists pushing for the bill say Craig Price, who is Black and whose victims were white, has been used to stir up fear and enact sentencing laws that disproportionately incarcerate people of color.
"[Craig Price] is shaped up to be this Black boogeyman, used to argue that we should keep people in prison for unsubscribed periods of time," says Akpiroro Oshobe, who has worked closely with Monteiro. "We talk about people who do violent crimes and we think of them as not worthy of redemption. But Mario and his story and what he's done in his activism, he refutes that. And he shows that people can do harm to each other, recognize that, and grow from that."
Even so, House Judiciary Committee Chair Robert Craven said Shekarchi's opposition is a key part of why the bill hasn't moved forward in the House.
But in the last year, Monteiro found a new supporter in Casimiro. They met at the graduation ceremony for a gang step-down program, and he made an impression.
"He's done a great job with his research around the bill," Casimiro said. "So he's one of those few people that you meet who like, 'All right, I want to help this guy.'"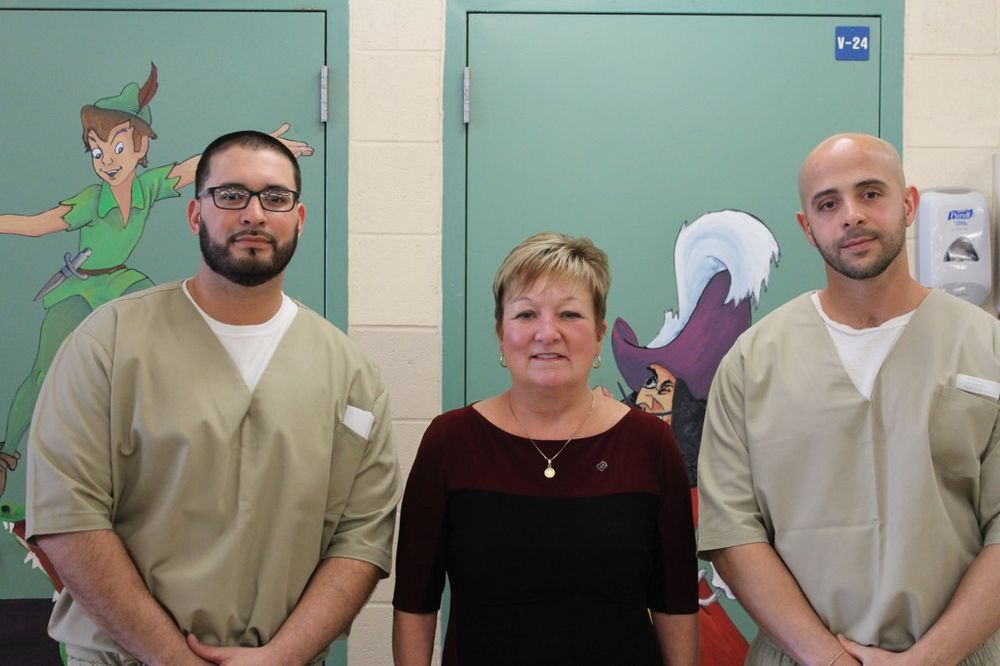 Working with the Attorney General's office and Public Defender's office, Casimiro tweaked the bill to exclude juveniles sentenced to life without parole. And the new version would only apply to crimes committed since 1991 -- a couple years after Craig Price committed his crimes. With these changes, Casimiro thought the bill might have a shot in 2020.
Then the coronavirus sent the legislature packing. Nothing moved. And Monteiro was left waiting.
"This was probably the hardest year for Mario," said his aunt Dee Jensen, who checked in with him as often as possible. "We had done more work than ever before in the last four or five months prior to COVID and then nothing. Just stop. Boom."
***
But they're not quitting. And Monteiro's drawing connections between his own push for sentencing reform and the nationwide Black Lives Matter movement.
"It's been stressful sometimes working on a bill. You know, every year being let down because it gets put for further study. But also, what gives me hope is every year, we gain more support. Every year, more people have gotten involved."
Monteiro can't vote in the upcoming election. He can't march in protests, post on social media, or fill the voicemail boxes of elected officials. But he and his network of advocates are already making a list of people to contact ahead of the 2021 legislative session in hopes that the bill finally makes it out of committee.