→ See more of our coronavirus coverage, including community resources and personal stories.
Celia is 36 years old. She's a soft-spoken single mother of 2. She's also undocumented. She came to Rhode Island from the Dominican Republic when she was 16 without any papers. Because of that, she's asked us to keep her identity anonymous, so "Celia" is not her real name. Now, 20 years after coming to Rhode Island, Celia supports her two sons by cleaning houses and babysitting. She's always been able to get by, but about a month ago, she started getting calls from her clients asking her not to come in. "And they say it's gonna be until, like, further notice," Celia explained. "They don't know when they're gonna call me or nothing like that."
Celia has never had health insurance. Whatever medical costs she incurs, she pays for out of pocket. But, now, out of work during a pandemic, Celia is extremely worried about what would happen if she got sick. She remarked, "My kids don't got nobody, you understand what I'm saying? You know it's been hard for me to get sick because what's gonna happen when my kids, you know? Like the kids only got me."
She has friends and some family members here, but none of them work in jobs with paid time off. She couldn't ask them to miss work to take care of her boys if she contracted COVID-19. On top of that, Celia is worried that seeking medical help would put her more at risk of being deported.
"I think a lot of people who are in this city and in this state who are undocumented are terrified, especially during the last three years of being arrested just for moving around the city or the state," said Dr. Annie De Groot. She's the medical director of Clínica Esperanza, a free clinic in the Valley neighborhood of Providence that provides medical services to uninsured people. In Rhode Island, there are estimated to be about 26,000 undocumented immigrants and only two no-cost clinics. Clínica Esperanza is the only one with a predominately bilingual and bicultural staff and has patients from all over the state.
But many patients worry that seeking medical services puts them at risk for encounters with Immigration and Customs Enforcement, or ICE. Celia hasn't been to the doctor in three years because she's afraid of ICE's constant surveillance. De Groot says those fears have not been unfounded, "We've actually had patients get interviewed by ICE. We've also had volunteers who are undocumented get stopped by immigration." Clínica Esperanza has prepared for this by setting up an area where only patients can enter. ICE can't enter without a warrant. Annie explained, "They can certainly come in the front door, and they can stand in the waiting room, but they cannot enter the space where patients are taken care of. So, we have established policies and procedures that will protect our patients."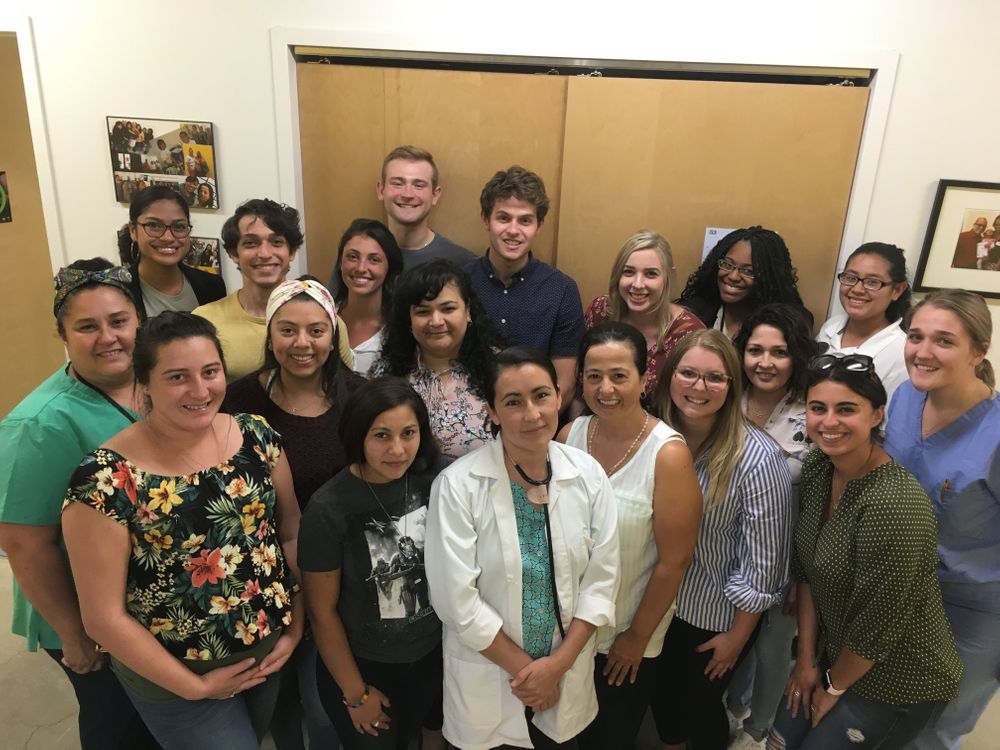 Then there's the new Public Charge Rule, a piece of federal immigration law approved in February. It states that any immigrant "who is likely at any time to become a public charge is generally inadmissible to the United States and ineligible to become a lawful permanent resident." It applies to public benefits like food stamps, income assistance, and Medicaid, but it does not apply to emergency medical care, like COVID-19 testing. However, this delineation is not clear to most undocumented folks, who already have fears and distrust of medical centers.
In a recent press conference, Governor Raimondo addressed the healthcare concerns of undocumented immigrants: "Regardless of your immigration status, I want you to get tested." She urged all uninsured and undocumented people who feel sick to get tested for COVID-19 by making an appointment at the new, free, drive-through testing site at Twin River casino.
The Governor reassured her audience, "If you go to the testing centers that are being operated by the National Guard, you may see people in an army uniform, people looking official. Please don't be afraid. These are not immigration officials, you will be safe. We want you to get the health care you need. We want you to be tested...It's in everyone's interest for everyone to be tested and everyone to have their contact tracing done, and everyone to get health care."
In addition to the state's site, Clínica Esperanza also has COVID-19 testing. They are offering free tests, by appointment only, Mondays, Wednesdays, and Fridays from 4-6pm.
To learn more about American immigration experiences, check out Mosaic, our podcast on immigration.
Are you undocumented and worried about getting healthcare? Check out these resources from The Economic Institute of Rhode Island.
No tienes papeles y no estás seguro cómo obtener cuidado médico? Aquí está recursos del Instituto Económico de Rhode Island.
Update: Clínica Esperanza will be offering free testing to all Rhode Islanders with a medical referral every day from 4-6pm starting Monday, April 13th.