Testimony begins this week in the trial of Jasiel Correia, the former mayor of Fall River accused of taking $600,000 in bribes from marijuana companies and defrauding investors in a company he founded before taking office.
Correia's attorney, Kevin Reddington, offered a first glimpse of the defense's strategy during opening arguments on Monday, pounding the table and challenging the government to find a single document where Correia promised investors he would not draw income from his startup SnoOwl. The company's stated intention was to build an app that would connect business owners with social media users looking for local promotions and discounts.
Reddington said Correia openly used SnoOwl's bank account for personal expenses because they were a legitimate form of compensation.
"You can see every expense that was made," Reddington said. "He wasn't hiding anything."
Prosecutors claim Correia misled investors by promising not to draw a salary, then spending almost two-thirds of the company's money on personal expenses, including a sports car, designer clothing, and payments for his student loans from Providence College.
"The evidence will show he didn't use most of the money for the app," said Assistant U.S Attorney Zachary Hafer, the case's lead prosecutor. "He used it to buy nice things for himself and his girlfriend."
Prosecutors called four witnesses on Monday, all of them former partners or investors in businesses Correia founded around the time of his graduation from Providence College in 2013.
One of the witnesses, a software developer named Christopher Mello, described meeting Correia while the future mayor was working as a salesman at Nordstrom. Mello had visited the Providence Place Mall to buy shoes, but left convinced enough by Corriea's pitch to eventually become a partner in his company.
Mello and another founder of SnoOwl, Christopher Parayno, testified they never made money from SnoOwl. Both said they were unaware Correia was spending tens of thousands of dollars on personal expenses. Parayno, who was later hired as Correia's chief of staff at City Hall, could return to the witness stand later in the trial.
Prosecutors plan to present evidence in the case chronologically, starting with SnoOwl and addressing the bribery and extortion Correia allegedly participated in as mayor later on.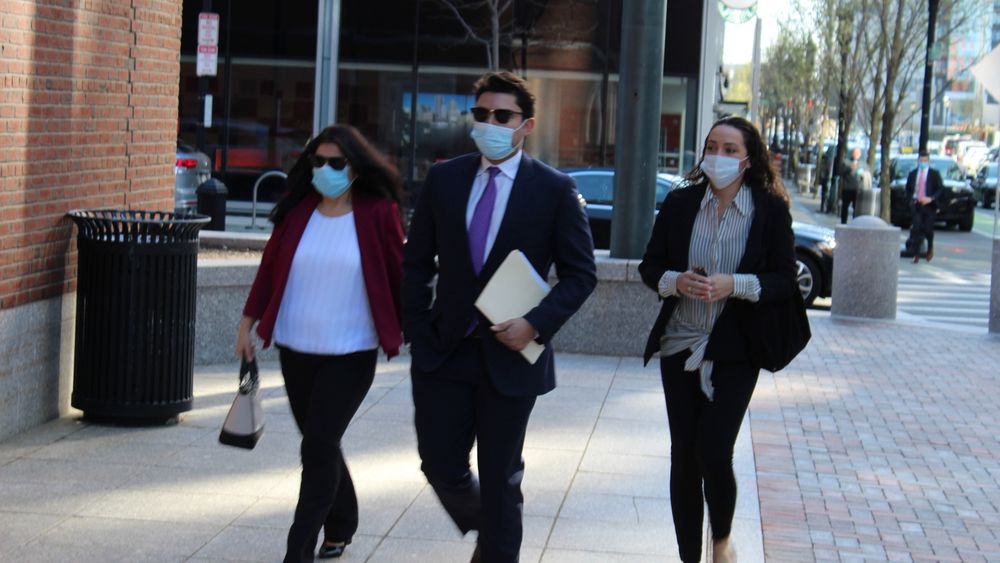 "When the defendant ran for mayor in 2015, he held himself out as a successful businessman even though he knew he defrauded the investors in SnoOwl, and even though he knew SnoOwl was on the brink of collapse," Hafer said, adding allegations that Correia went on to create "a government of extortion and bribery."
"You will hear there was a price to do business in Fall river, a price set by that man," he continued.
Reddington has already begun the work of discrediting upcoming testimony from marijuana vendors, all of whom were granted immunity to describe the bribes they allegedly paid Correia. And he argued the middlemen accused of passing the bribes onto Correia have exaggerated the former mayor's role in soliciting the money, in exchange for plea deals that are expected to lead to lighter sentences.
"What makes people lie?" Reddington asked the jury on Monday. "Do you think seven years in jail is enough?"
Reddington also asked jurors to question the broadness of the case, which covers crimes committed inside and outside of city government over a six-year period. Reddington said federal agents "practically occupied City Hall."
"They investigated him because of fire trucks, trash," Reddington said. "They investigated him for everything."
Tuesday's hearing is expected to begin with more testimony from Dr. David Cabeceiras, an orthodontist and early SnoOwl investor who concluded Monday's proceedings by testifying that he gave the company $150,000 and never received a penny back.
Ben Berke is the South Coast Bureau Reporter for The Public's Radio. He can be reached at bberke@thepublicsradio.org.