The state Housing Resources Commission approved Tuesday the first round of spending from a $65 million affordable housing bond approved by Rhode Island voters in March, awarding more than $1 million each to 10 different developers.
The HRC received $50 million in proposals, and it signed off on $32.9 million in spending meant to create 638 new units of affordable housing.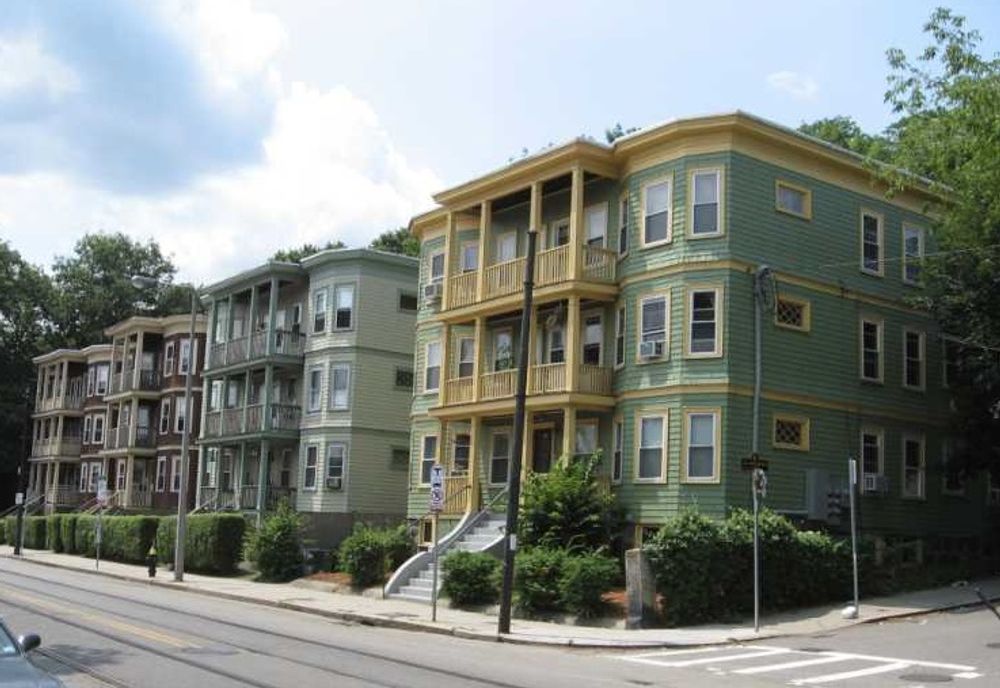 Most of the spending is supposed to create new houses and apartments, while a smaller amount will renovate existing housing.
Rhode Island voters have periodically approved bonds to create more affordable housing, although these have barely made a dent in the state's long-running housing crisis.
According to the 2021 fact book by Housing Works RI, an advocacy group, "More than a third of Rhode Island households, or 140,535, are housing cost burdened, spending more than 30 percent of their income on housing costs; of these households, nearly 60,000, or 43 percent, are severely cost burdened, spending more than 50 percent of their income on housing costs. Paying too much for housing exacts costs on personal well being and on our local economies by forcing choices about other necessary goods and services."
The largest amounts approved for individual developers by the HRC are as follows:
-- One Neighborhood Builders, $5,121,000 million for two projects: $3,445,000 million for Villas Above the River in Providence, rental/new rental production/preservation, and $1,676,000 million for Residences at Riverside in East Providence, rental/new production;
-- Crossroads, $4,448,259 million, for three projects $2 million each for Summer St I and II in Providence, rental/new production, and $448,259 for 165 Beach St in Warwick, rental/new production.
-- Brisa Ventures, $4 million, for Bernon Mills Residence, rental/new production in Woonsocket;
-- Coventry Housing Associates, $2,713,357, for Riverside Landing, rental/new production in Coventry;
-- Housing Authority City of Newport, $2,550,000 million in Newport, for Park Home IV, rental preservation.
-- Armory Revival, $2,029,479, for Bourne Mill III, rental/new production in Tiverton;
-- Caribbean Integration Community Development, $2 million, for Elmwood Ave Village, rental/new production in Providence;
-- Marathon Development, $1.95 million, for Copley Chambers, rental/ new development in Providence;
-- SWAP, $1.8 million for Looking Upwards in Jamestown, rental/new development;
-- Neighborworks Blackstone River Valley, $1,270,169, for the Millrace in Woonsocket, rental/new production.
The Housing Resources Commission is a little-known part of the state Office of Housing and Community Development, which is part of the state Executive Office of Commerce. The HRC met in office space used by the Commerce Corporation, the state's economic development agency.
The HRC makes spending decisions when voters approve housing bonds. During Tuesday's meeting, the HRC struggled to reach a quorum and finally did so with two minutes to spare before one member had to leave.
It was not immediately clear when the commission will consider additional proposals to spend the balance of the money from the March bond.
HRC coordinator Michael Tondra declined to answer questions from a reporter after the meeting, referring them to Commerce Corporation spokesman Brian Hodge. Tondra said during the meeting the applicants whose requests went unfunded or partially funded may get funding during a subsequent round.
Correction: the departmental location of the HRC was incorrectly reported in an earlier version of this story.
Ian Donnis can be reached at idonnis@ripr.org. Follow him on Twitter @IanDon. Sign up here for his weekly RI politics and media newsletter.