Rhode Island House GOP Leader Blake Filippi, who was seen as the likely Republican candidate for governor in 2022, has decided against running, leaving the party without a standard-bearer.
Filippi announced his decision in a tweet, saying he plans to seek re-election for his current seat while helping Republicans up and down the ballot.
The 41-year-old Filippi, a lawyer and organic cattle farmer, was first elected to the House in 2014, from a district based on Block Island.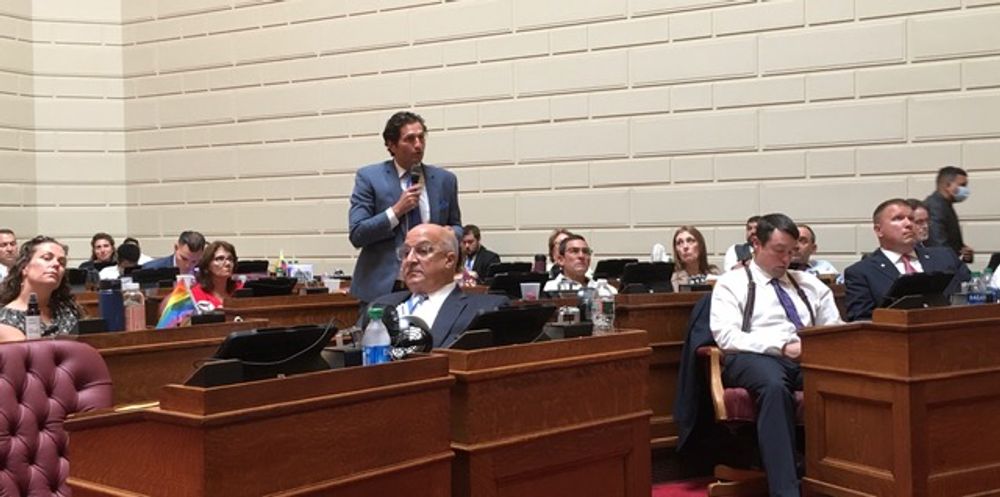 With a profile as a fiscal conservative and a social moderate, Filippi has been considered a bright prospect for a Republican Party that for years has struggled to increase its legislative representation.
Political observers initially expected Filippi to announce a run in October. But the months have passed, and the GOP has yet to announce a candidate.
Asked where things stand, state GOP Chairwoman Sue Cienki said via text that she continues to work on an announcement.
Former Cranston Mayor Allan Fung, who lost races for governor to Democrat Gina Raimondo in 2014 and 2018, has been mentioned as a prospective candidate for state general treasurer next year. He said he has not made any decisions about 2022. Asked whether he is open to running for governor again, he said he will not make any decisions until next year and is happy for now in his job as a lawyer-partner with Pannone Lopes Devereaux & O'Gara LLC.
David Darlington, a former state bridge authority chairman, has indicated interest in running as a Republican.
Republicans held the governor's office in Rhode Island from 1995 through 2011, but have been locked out since then.
A six-way primary among Democrats is seen as offering some hope for a GOP candidate next year. Gov. Dan McKee inherited the office earlier this year when Raimondo left to become U.S. Commerce secretary.
The GOP has a small bench in Rhode Island. With Filippi out, there may be more mention of RI Senate Whip Jessica de la Cruz of North Smithfield. Rep. Barbara Ann Fenton-Fung (R-Cranston), who is married to Allan Fung, said she will seek re-election next year.
Ian Donnis can be reached at idonnis@ripr.org. Follow him on Twitter @IanDon. Sign up here for his weekly RI politics and media newsletter.