Providence Mayor Jorge Elorza will not be among the Democrats running for governor of Rhode Island in 2022.
In an interview, Elorza insisted that internal polling showed he had a potential path to victory. But he acknowledged the difficulty of running statewide as the mayor of Providence, and said he does not expect to seek any elective office next year.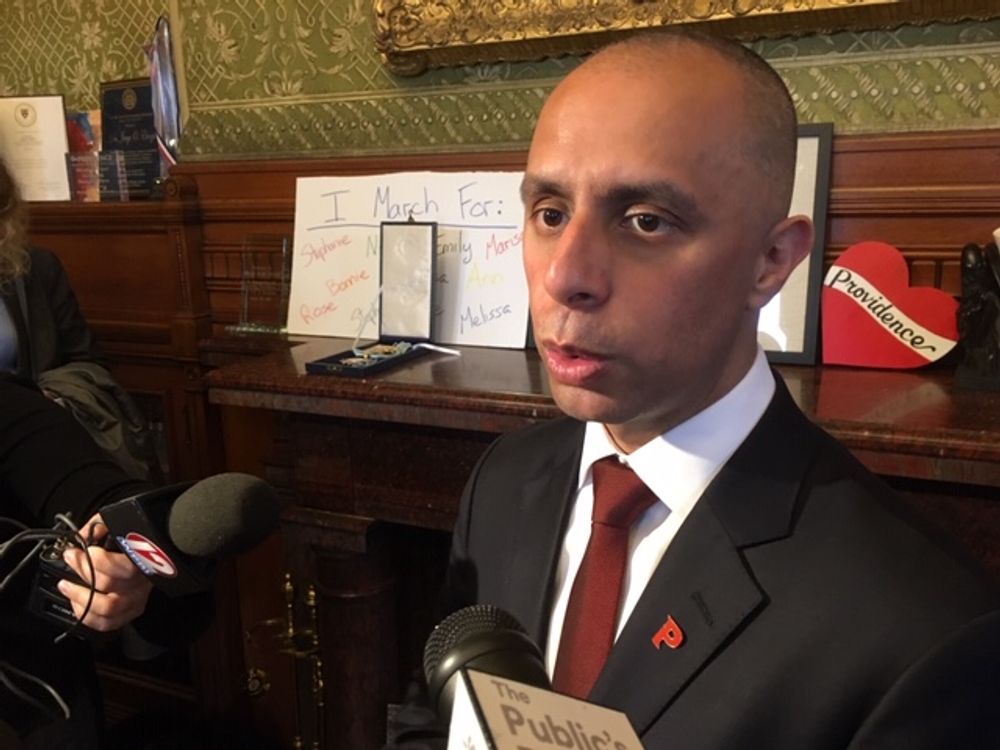 "I made this decision with eyes wide open of what it would take and what the chances of success are," Elorza said. "But at the end of the day, my responsibilities in my current job as mayor, along with my responsibilities with my family, were the two factors that simply weighed the most heavily."
A Providence mayor has not won election as governor since Dennis Roberts won four two-year terms in the 1950s. And the uncertain level of statewide support for Elorza, even with more than $1 million in his campaign account, led campaign observers to question his chances of victory.
The two-term mayor, who is prevented by term limits from seeking re-election, offered his explanation in an email to contributors.
"The reality is that it would be impossible to devote myself fulltime to a statewide campaign while at the same time giving my full attention to the work of running the city," Elorza wrote. "There is simply too much to do to keep the city moving forward each day. And second, as a parent of a young child, I must prioritize family. Simply put, committing myself to a statewide campaign while at the same time fulfilling my responsibilities as mayor and as a parent is not possible."
Elorza, 44, a former law school professor and son of Guatemalan immigrants, emerged as the anti-Buddy Cianci in 2014, when Rhode Island's infamous rascal king attempted one final political comeback. Elorza got 52 percent of the vote.
Elorza easily won re-election in 2018, although some former supporters have been underwhelmed by his performance at City Hall.
The Democratic side of the gubernatorial race is continuing to take shape. General Treasurer Seth Magaziner on Tuesday announced his campaign, following earlier announcements by physician Luis Daniel Munoz and Secretary of State Nellie Gorbea. Other possible Democratic candidates include former secretary of state Matt Brown and former CVS executive Helena Foulkes. Gov. Dan McKee plans to announce his re-election in January.
It remains unclear who will represent the Republican cause as a candidate for governor next year. The last GOP member to win election as governor in Rhode Island was Don Carcieri in 2006.
Elorza said he is keeping the door open for a possible future political run.
Asked if he will return campaign contributions to donors who gave with the expectation that he would run for governor, Elorza said he plans to announce a policy to "return any funds to anyone who would like them returned."
The candidates who are running or expected to run to succeed Elorza as mayor include Brett Smiley, Gonzalo Cuervo, Nirva LaFortune and Michael Solomon.
Ian Donnis can be reached at idonnis@ripr.org. Follow him on Twitter @IanDon. Sign up here for his weekly RI politics and media newsletter.