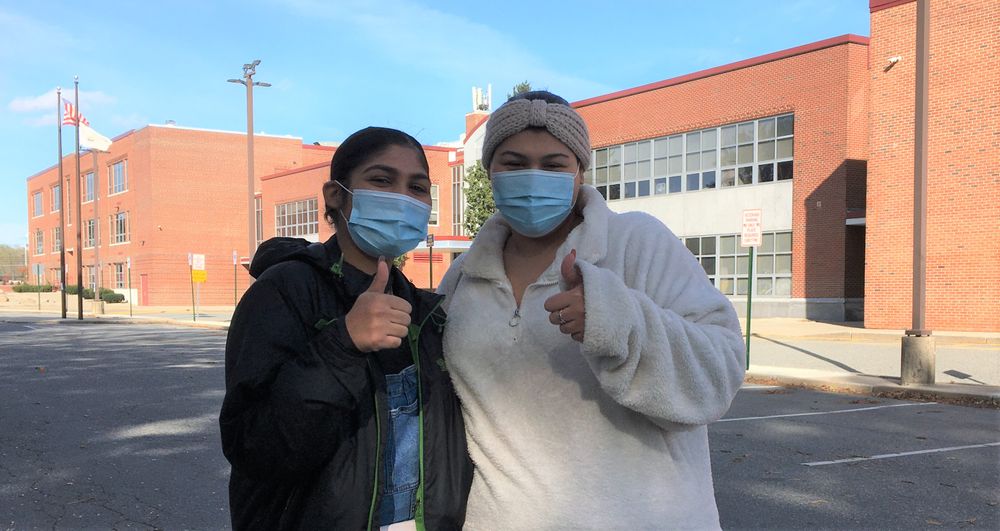 Shyla and Lulu Martin are sisters who never had much interest in politics.
Shyla, 25, is a single-mother who supports her six-year-old daughter cleaning houses. Her sister, Lulu, 23, managed a beauty shop. Then the coronavirus hit.
Shyla quit working last spring because she was afraid about contracting the virus and infecting her daughter. The beauty shop where Lulu worked shut down and she was laid off.
By summer, Providence and other cities around the country erupted in protests. And politics for the sisters became personal.
"Being... a black woman," Shyla said, "when all that was going on that hit home." She said she thought to herself, "that could be me."
Shyla said a good friend who is politically active has been urging her to get out and vote. "I'm not really a political person,'' she said. "I mean, neither of us are but you know, we just hear terrible things that are going on in the world and you know, if we have a voice to change it, why not?
A poll released Monday by Harvard University's Institute of Politics and reported by NPR found that 63% of 18-to-29-year-olds said they would "definitely" vote in this election -- the highest in the two decades the poll has been conducted. If the poll proves accurate, participation among young voters would exceed that of the 2016 election, when the poll projected those who "definitely" planned to vote was 47%.
In Rhode Island, a predominately blue state, North Providence has been more divided than most communities. In 2016, Hillary Clinton won 50.8% and Trump 45.4% with third-party and write-in candidates splitting the remaining votes. And the party rivalries were on display in the parking lot, where Biden bumper stickers competed with a giant pink "Women For Trump" sign in a rear window.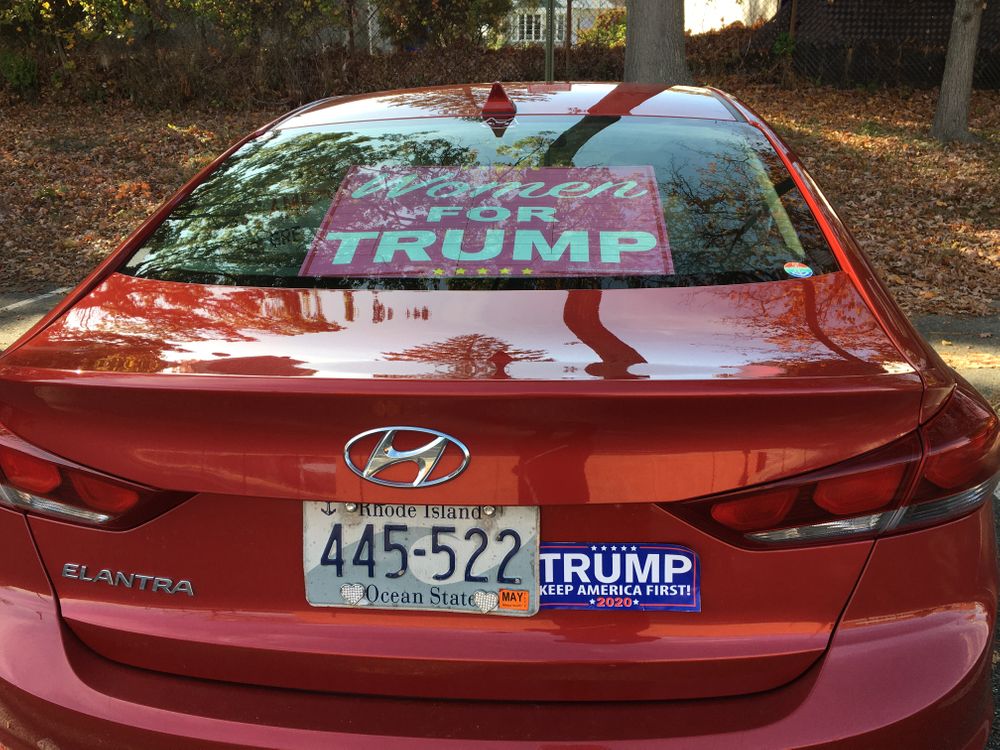 In the past, the sisters said, they had the sense that their vote did not matter. But this election, Shyla Martin said, she kept hearing in the media about how important it was to vote.
Her sister, Lulu, agreed. "I never thought that my vote mattered," she said, "and apparently does.''
Shyla said the act of voting gives her hope. "Our small little voice, our small little vote,'' she said, "has potential to change something."
And then the sisters walked to the entrance of the polling station at North Providence High School, stood in the sunlight, and posed for a photo.
Lynn Arditi, health reporter, can be reached at larditi@thepublicsradio.org