"We've been running about 15 percent of what we normally would do this time of year. So it's [um]... I think my accountant would say brutal," said Adam Buck, the owner of Small Point Cafe in downtown Providence.
Usually, Small Point is alive with music and conversation. Today the cafe is dark. A cash register blockades the shop entrance. Plexi-glass fills the rest of the doorway, with a small hole at the bottom for customers to order take-out. Buck says he's on his own most days, and is seeing far fewer customers. "It's hard. I'm not seeing a huge uptick of people coming downtown," he said. "The city workers are probably 25-35 percent of our business on a regular basis."
Buck doesn't think the office crowd is coming back anytime soon. "I mean, it's going to change the structure of white-collar work across the board," he said.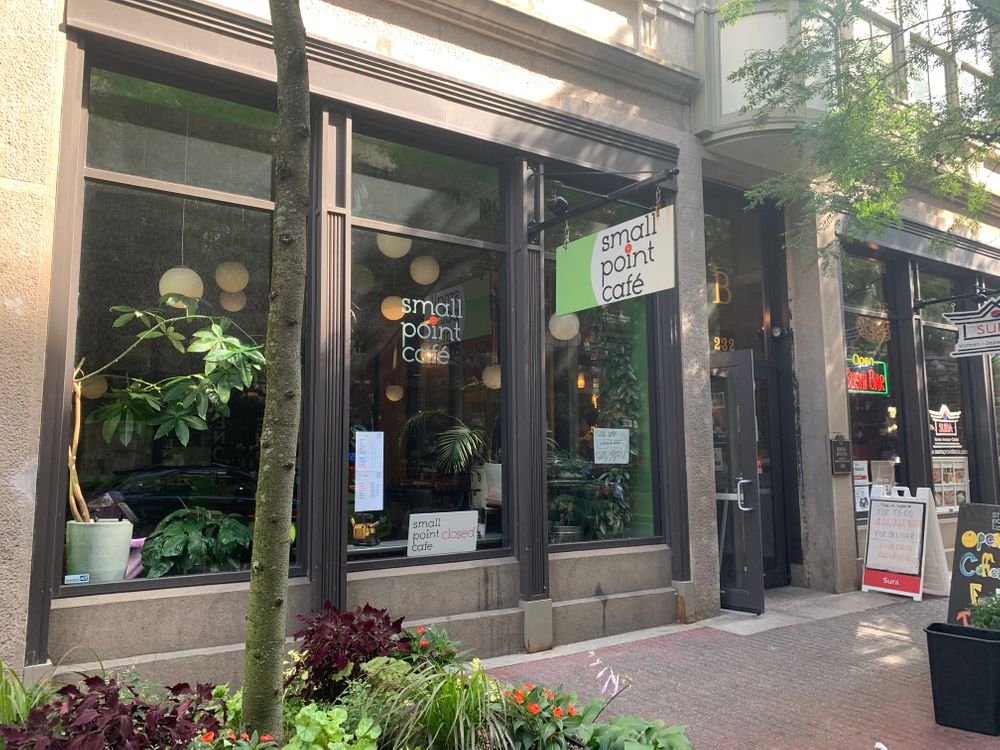 Before the pandemic, more than 90 percent of downtown real estate was occupied, according to a 2019 report by real estate advising firm Coldwell Banker Richard Ellis. Vacancy rates in office buildings were the lowest they had been since 2014.
But the pandemic has driven out a significant portion of downtown's office crowd. And while most firms aren't selling off their spaces yet, Providence's business and real estate communities are discussing the prospects of increased vacancy downtown.
Dean Weinberg is an accountant at Carl Weinberg & Co., a local consultant firm in Providence. Weinberg thinks the future of office space in downtown is worrisome. "It's definitely the most concerning part of this whole thing." He said. "While restaurants will eventually come back, manufacturers have not really shut down for the most part. The office space—that's going to be the biggest problem. That's what's really going to take a hit, there's no question."
It's taken decades of planning and investment to enliven Providence's downtown area. A couple decades ago, the Providence River was hidden beneath concrete roadways, the pedestrian bridge was an interstate highway, and the city was known for its organized crime. But in recent years, Providence has rebranded itself as "The Creative Capital."
That is to say, the pandemic has put far more on the line than the city's office spaces. Take a 10 minute walk around the block and you could pass a high school, a public library, an office building, a dance studio, and a concert venue. They all depend upon a crowd they collectively attract. But it's clear that the city's entertainment and arts venues do most of the heavy lifting.
AS220 has been a centerpiece of Providence's arts and culture scene since its opening in 1985. Jacob Nathan is the Director of Live Arts at AS220. He says Providence's downtown is an ecosystem of interdependent businesses. "We can't say like open the restaurant if none of the venues downtown are open, or if businesses are working remotely," said Nathan. "Having that kind of critical capacity of people there, that would be frequenting these places, is sort of dependent for every other establishment downtown."
Since closing in March, AS220 has lost more than half a million dollars in income. Every year, the organization holds hundreds of performances, functions, and art exhibitions, drawing people to the city center.
And while things may look grim for Providence's downtown at the moment, one sector is optimistic, thinking ahead to the future of work environments.
That's the coworking community—which might be surprising given the nature of the model. Coworking spaces pack entrepreneurs into tightly shared spaces to exchange ideas, and that's not practical with COVID-19.
In fact, coworking spaces could have it worse than your typical private office. The public-facing nature of the coworking space means different clients move in and out of the same space. No matter how sanitary, a coworking space seems like a bigger risk than your familiar office building.
Matt Ramirez is the Chief Operating Officer at Social Enterprise Greenhouse. SEG runs a coworking space downtown. "You know we're not going to be having crowded events anytime in the near future, we're not going to have people working closely together," Ramirez said.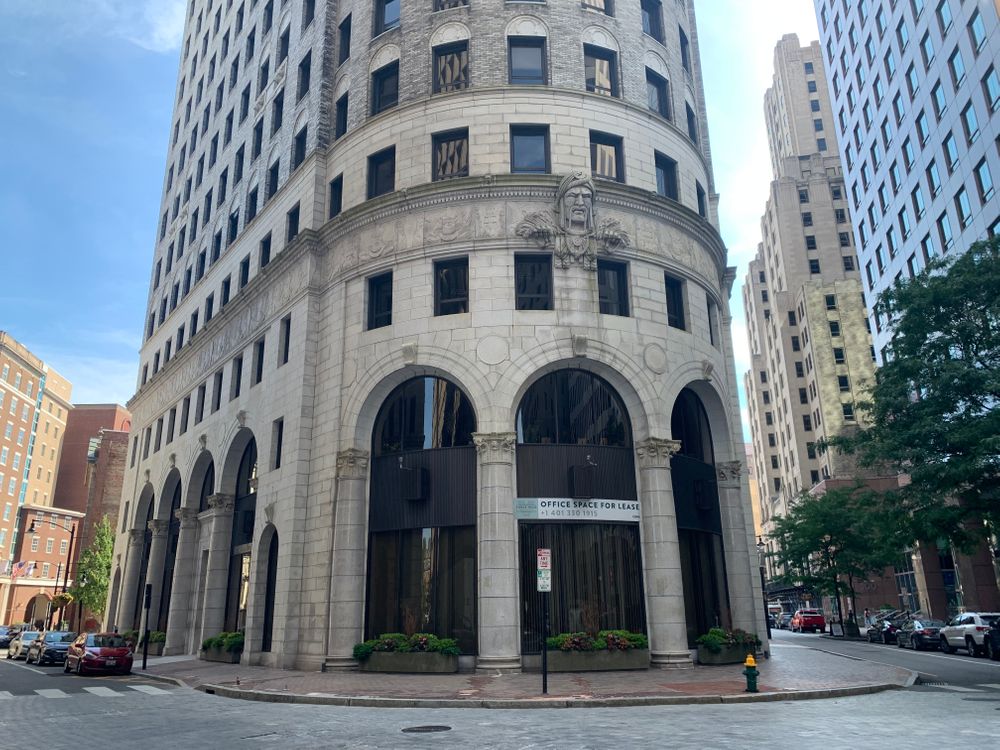 But the coworking market is still growing in Providence, using online platforms to adapt to the current health crisis and build the coworking community. A brand new space is set to open in the Turks Head building in September. Local business leaders speculate that flexible work options could bring more people to Rhode Island. Dean Weinberg thinks the growing remote work environment bodes well for the city's coworking spaces.
"I think the future of coworking in Providence is pretty bright," said Weinberg. "As employers across the country allow more remote working because of COVID-19, we're going to see an influx of people moving to Rhode Island, moving to Providence. People no longer need to live a subway ride or a commute away from their offices in New York, or Boston, or San Francisco, you name it."
Whether that'll actually happen is unclear. So far, only a fraction of office workers have returned, according to an estimate from the city's chamber of commerce.