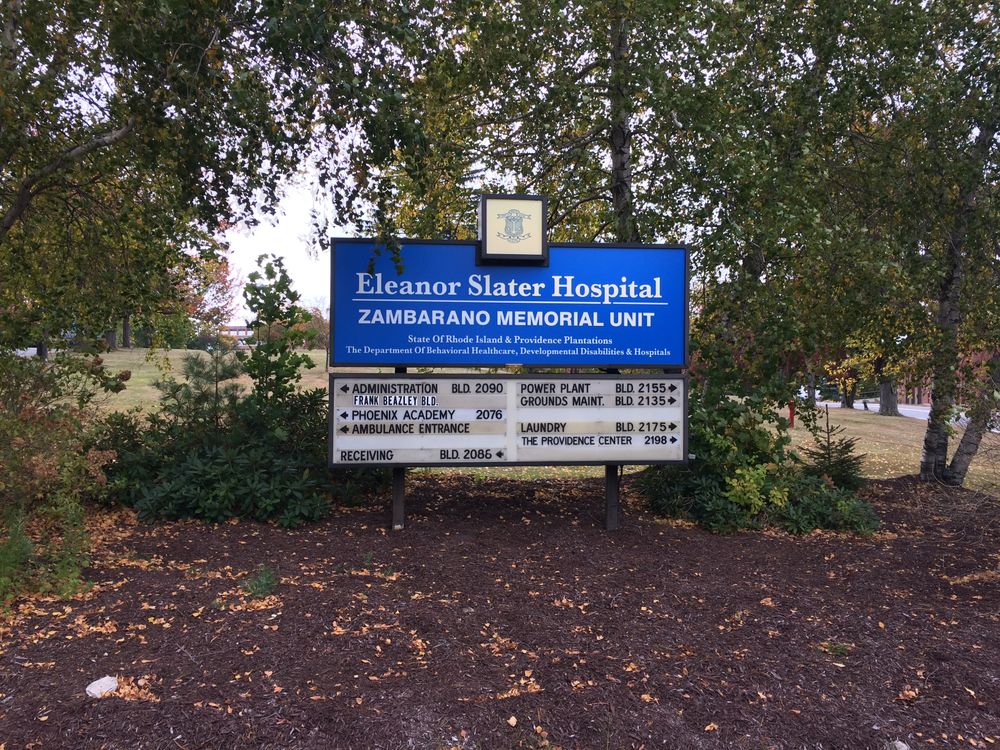 A 49-year-old doctor with a felony conviction has been named chief of medical services for Rhode Island's state psychiatric hospital.
Dr. Andrew C. Stone was appointed chief of medical services at Eleanor Slater Hospital, in Cranston, and its Zambrano unit, in Burrillville, earlier this month. In 2006, police in Seekonk, MA arrested Stone after he was accused of exposing himself to boys in a locker room at the Newman YMCA. Stone pleaded guilty to four felony counts of open and gross lewdness and was sentenced to four months at the Bristol County House of Corrections in Massachusetts. Rhode Island health officials revoked his medical license.
According to Rhode Island medical disciplinary records, Stone later completed a treatment program in Texas, participated in almost seven years of treatment and monitoring and spent "hundreds of hours in group therapy, individual psychotherapy and psychiatric treatment.'' By 2015, medical experts declared him to be in remission and fit to return to practicing medicine, with restrictions. He was to limit his practice to adults in group institutional settings, and continue treatment and monitoring. In 2018, the state removed him from probation. The same year he went to work at Slater.
Stone's appointment to chief of medical services at Slater was first reported by the local online news organization NRI Now. The state Department of Behavioral Healthcare, Developmental Disabilities and Hospitals (BHDDH) said in a statement that Stone is taking on additional responsibilities as part of a reshuffling after two of the hospital's physicians stepped down from their posts.
"Dr. Stone is highly regarded for his work at Eleanor Slater Hospital and other hospitals,'' the statement reads, adding that Stone is "triple board certified — in internal medicine, pulmonary medicine and addiction medicine."
"As the State Mental Health Authority,'' the statement reads, "BHDDH believes in and promotes rehabilitation and recovery for all Rhode Islanders."
The union which represents nurses at Slater's Zambrano unit said in a statement Wednesday that news reports about Stone are "extremely troubling" and called for better transparency from the hospital administration.
"This union's first priority will always be the care and safety of our patients and members,'' Cindy Lussier, president of the United Nurses and Allied Professionals (UNAP) Local 5019, said in the statement. "Hospital administrators must be transparent and forthcoming regarding this matter to address reasonable concerns from patients, their families and staff."
Lynn Arditi, health reporter for The Public's Radio, can be reached at larditi@thepublicsradio.org