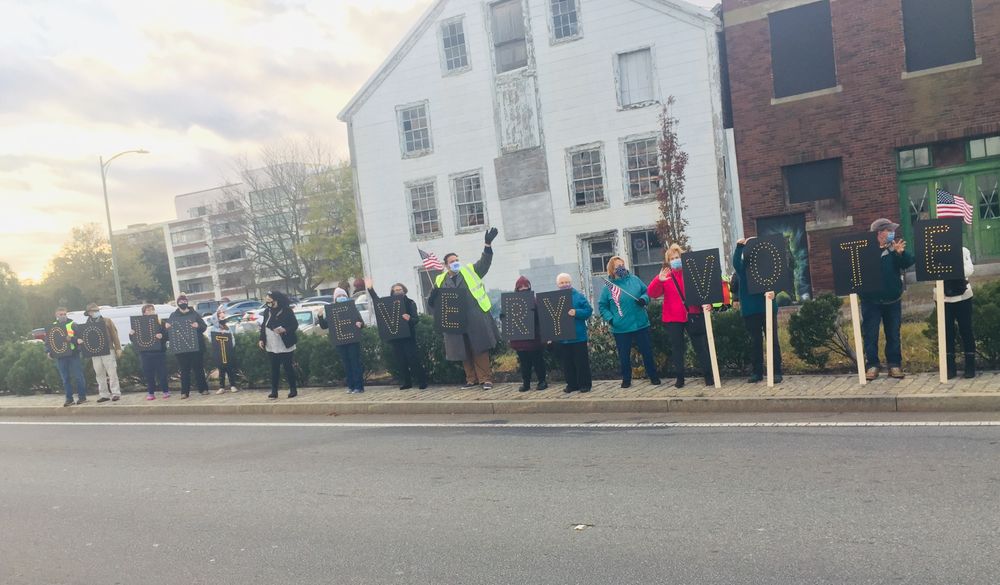 About 40 residents stood on the corner of Union and Route 18 before rush hour to fight for a democratic tally of all votes in the country. It comes after President Trump told supporters that he wanted all vote counting to stop.
Lisa Lemieux, co-chair of the New Bedford Democratic City Committee, organized the rally.
She said proper vote counting is not a partisan issue.
"This is about democracy in our country and making sure that everybody's heard," Lemieux said. "And people have worked very hard to do what they need to do to be eligible to vote and those who did vote, their vote should be counted."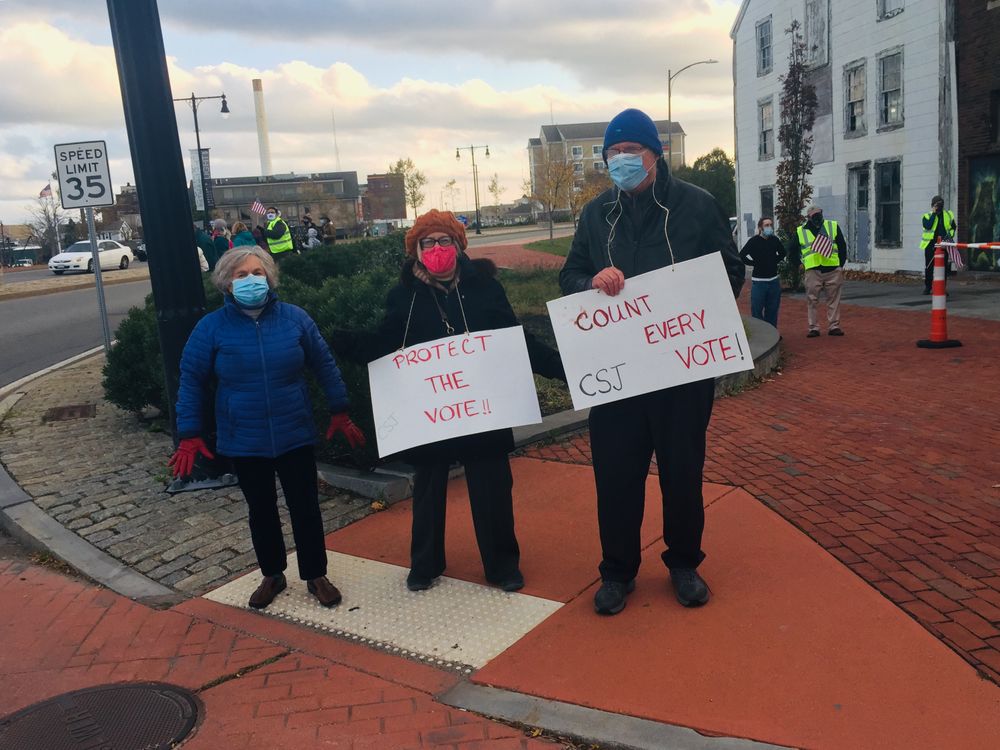 Similar rallies across the county are underway. Diana Painter, executive assistant for the Coalition for Social Justice, a local grassroots organization, said she and other protesters came to the rally to relieve their anxiety about Trump's rhetoric around voting.
"Our democracy only exists by the consent of the governed," Painter said. "And so for people to be having their votes denied or not be counted means that we're not upholding our democracy, that we really are not a democracy."
Unofficial results in New Bedford show Vice President Joe Biden won with a little over 60% of the vote compared to Trump's 37%. Results in neighboring Fall River also showed Biden beating Trump but by a smaller margin, 55% to 43%.
Meanwhile, over a hundred people rallied at the State House in Providence Wednesday to call for legislative action on affordable housing and climate change, and to promote equal rights for people of color.
The rally was called "Make It Count." It was co-sponsored by several community organizations, including the Rhode Island Working Families Party, the DARE Tenant Homeowners Association, and Sunrise Providence.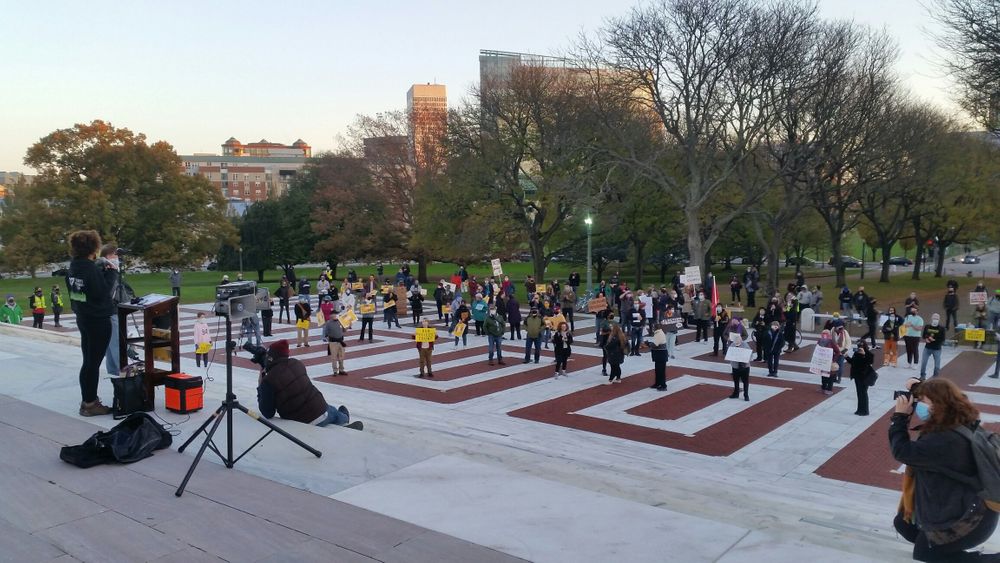 Rachael Baker from Sunrise served as emcee of the rally. She told the crowd that responsible citizens have a civic duty to stand up for the rights of all Americans.
"Our ancestors have been fighting for democracy and justice," said Baker. "They paved the road for us to do what we're doing today."
Baker also spoke out against police brutality and mass incarceration. She called for the defunding of the Providence Police Department, saying more resources need to be dedicated to improving the lives of city residents.
Terri Wright from the DARE Tenant Homeowners Association spoke about the need to create more affordable housing in Rhode Island, especially in light of the COVID-19 pandemic.
"Our state has suffered an increase in evictions during this pandemic," said Wright. "How can we successfully treat mental illness, asthma, and those with disabilities? How does that work when you're homeless?"
Wright is calling for an extended moratorium on evictions and foreclosures. A federal moratorium ends on December 31st.
"We strongly believe in stopping the displacement of families by supporting the need for low income affordable housing for struggling communities," said Wright.
Tiara Mack also spoke during the rally. An educator and activist who just won election to the Rhode Island State Senate in District 6, she said the rising cost of living is having a devastating impact on people of color, in particular.
"When we accept rising rent costs and stagnant wages, we stand for white supremacy," said Mack. "When we, in a global pandemic, accept evictions and foreclosures, we accept white supremacy."
Mack said she's looking forward to enacting meaningful change at the state level.
"We need to make sure that when we go up to the statehouse - all 21 newly elected Black and brown and indigenous individuals - that we stand firm in our vision of collective power" said Mack. "When we band together, we can get $50,000 minimum salaries for every single person."