When the city's registrar arrived at 7:30 Wednesday morning, there were already a few voters waiting outside. By the time he opened the doors an hour later, the line had grown by at least a dozen people.
"It's a nice day to vote. You gotta beat the rush," said Alexander Amalfitano, who was near the head of the line with his wife and son, ready to cast his vote to re-elect President Donald Trump.
"Four more years. He's a man of his own word. I think so. A lot of people disagree. Hey, you vote for who you want to vote for."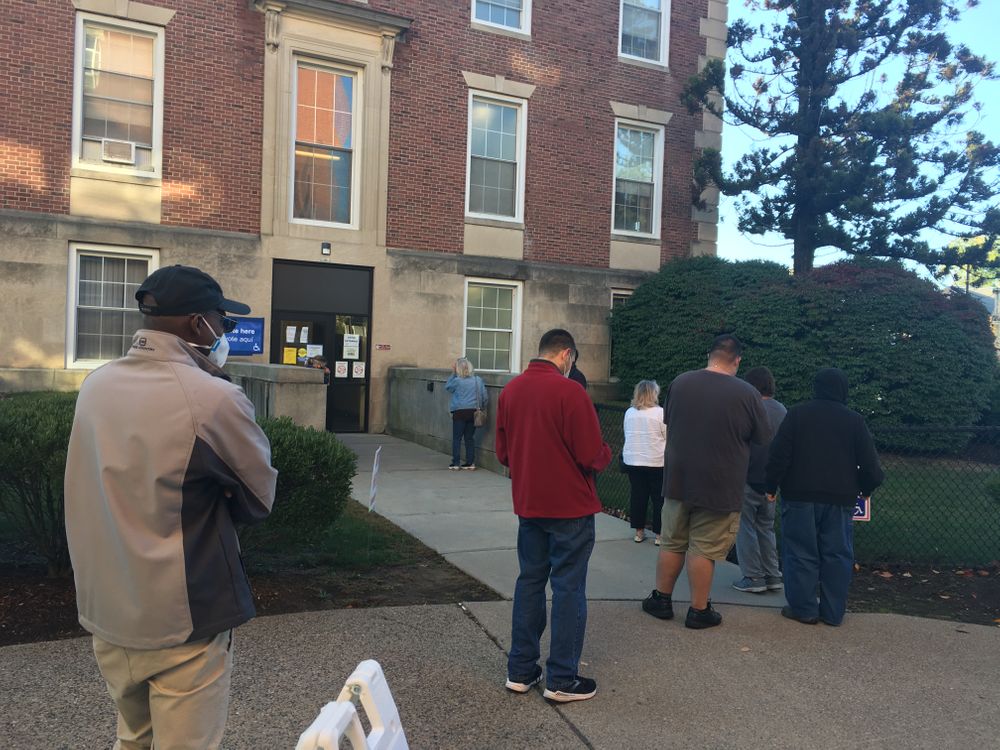 He and many others in line said voting in person, rather than by mail ballot, gave them some peace of mind.
"I want to make sure my vote gets counted," Amalfitano commented.
"I just want to make sure my vote is heard," echoed fellow Cranston voter Joe Campopiano. "The way they've been doing the mail service, the mail-in ballots, I wasn't taking a chance with that. I just need to make sure my vote counts.
Campopiano said he came to vote early because of dueling concerns. With the Trump administration threatening cuts to the postal service, he worried about the reliability of sending his ballot by mail. And he said his mother has cancer, and he's trying to avoid catching the coronavirus and potentially infecting her.
"You know, the way it's spreading, I just wanted to make sure that I got here early, got my vote in. Just in case something happened too with her -- God forbid -- with what's going on," he added.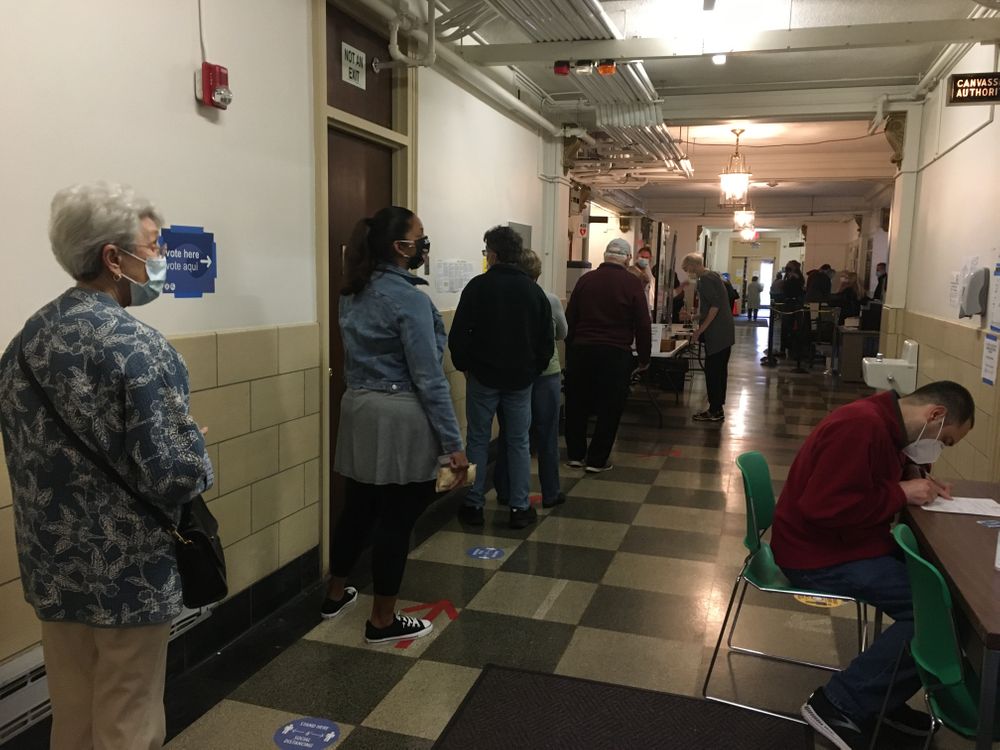 This is the first general election where Rhode Islanders have the option to vote at their local Board of Canvassers, and feed their ballot into a scanner, in the weeks leading up to the election. In past years, the state only accepted emergency mail ballots ahead of Election Day, which had to be delivered to the state by local officials.
In Cranston, about 50 people had voted within the first 45 minutes on Wednesday. By the end of the day, Registrar Nick Lima reported 451 ballots had been cast.
"We did [early voting] here for the primary, and we had just under 1,000 people come through for the entire 20-day period," Lima said. "And we're expecting as many as five to six times that over the course of the next two and a half weeks."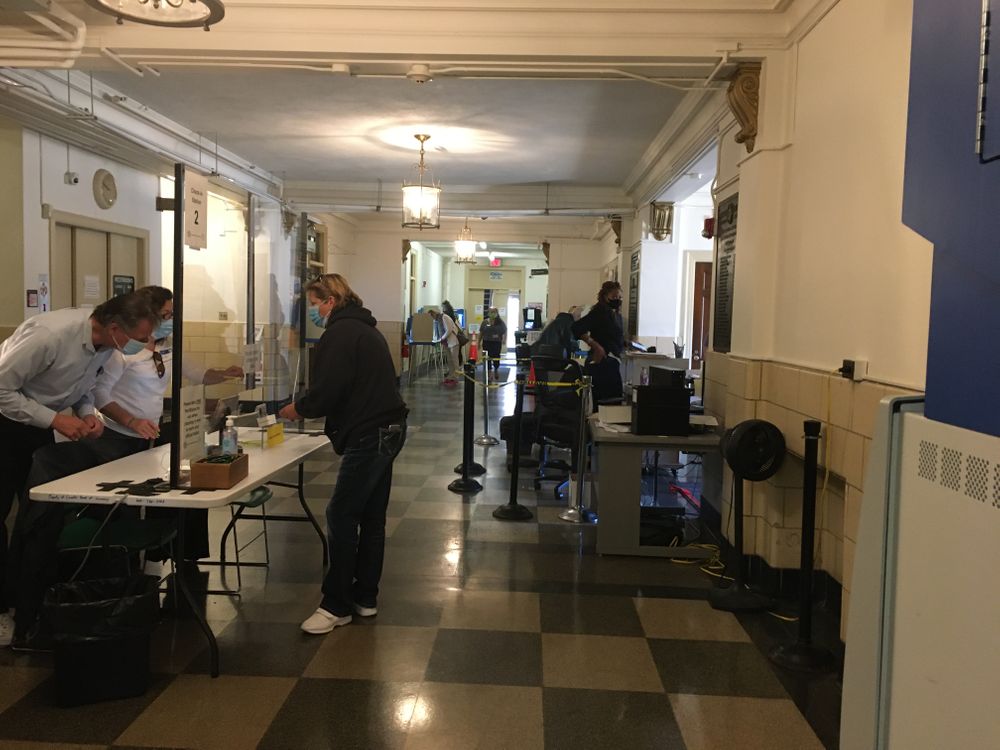 Lima's team of eight poll workers has taken over the ground floor of City Hall, with check-in desks on one side and nine voting booths on the other. And over the past few months he said his staff has fielded tens of thousands of calls from residents worried about how to vote.
"People call us with questions about a polling place, about emergency voting, about the mail ballot process, or they didn't get their mail ballot. Or how do I get an application? When's the deadline? Those questions come by the hundreds every single day," Lima added.
He predicted widespread early voting will remain a fixture of elections in Rhode Island beyond the pandemic.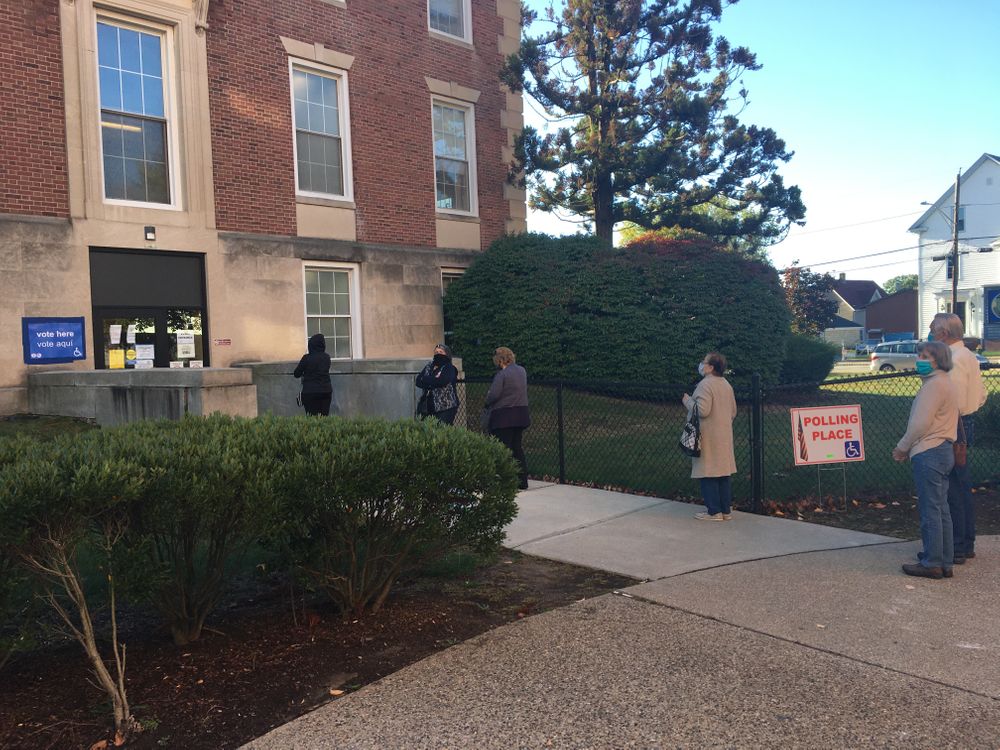 In an chaotic election that's been further complicated by the president's own case of COVID-19 and a last minute Supreme Court nomination fight, some said the chance to vote early offered a sense of relief. Among them, Mary Cefaliello, who was eager to cast a vote against Trump.
"Get it off of my head now, so I can relax," Cefaliello said. "[Trump is] complicit in the deaths of 217,000 people."
"I've been waiting four years to vote against Trump," commented Kerry Joyce. "He's stomped so much on so many of our values, and does it openly, which I think just deflects from the actual corruption that's going on."
Joyce said he was excited to tell others he'd voted early, and encourage them to do the same, "because you never know what's gonna happen."
"And if you get it done, it's done."
More information on early voting is available on the Secretary of State's website.