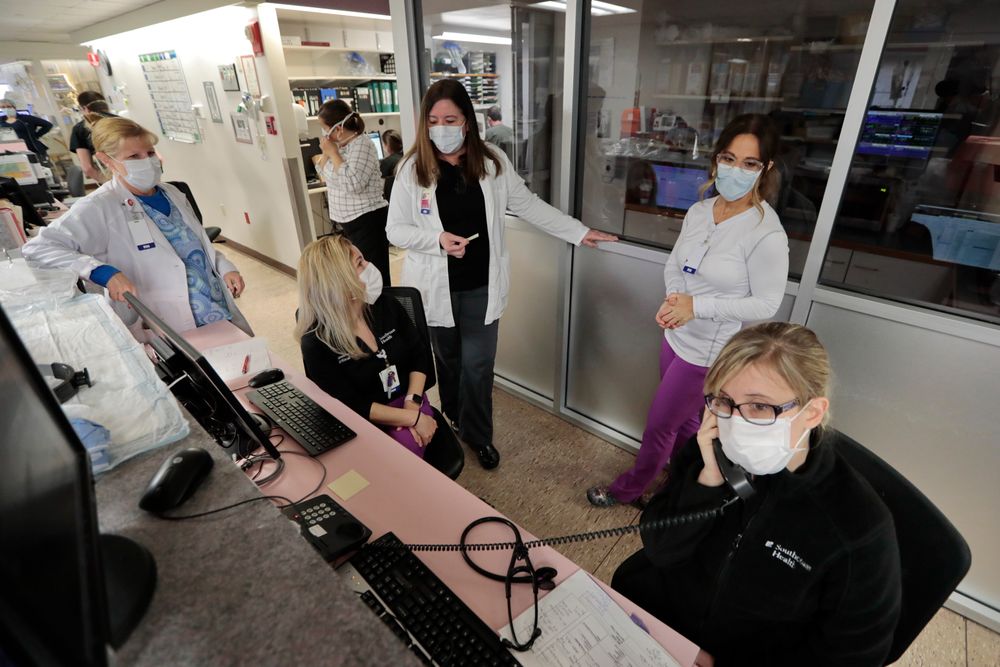 The operator of three hospitals in the SouthCoast said they haven't reached capacity yet but systems are already stressed.
About 18% of beds at the hospitals in New Bedford, Fall River, and Wareham, are occupied by COVID-19 patients, with 20 patients in intensive care.
Dr. Dani Hackner, Chief Clinical Officer for SouthCoast Health, said one problem is that many long term care facilities that had once cared for recovering COVID-19 patients are either not accepting new admissions or have closed down completely.
"The most worrisome situation is where we just can't get folks out of the hospital to as many sites so patients stay longer in the hospital," Dr. Hackner said. "A patient that may have stayed a week now stays 10 days or longer. And that's the challenge of COVID and the challenge threatening the health system at this time."
It's what makes the reopening of the post-acute center in New Bedford that much more important. The center is one of two facilities established last spring by mayor Jon Mitchell and will provide 123 additional beds for recovering COVID-19 patients.
"With new cases higher than ever and a regional health system stretched nearly to full capacity, we are reopening the larger of the two facilities so that our hospitals can continue to provide necessary care to COVID and non-COVID patients alike," Mitchell said in a statement.
Dr. Hackner said the hospital is in need of the extra beds. They're expecting yet another surge in cases following the New Year's holiday.
"That's what opening a post acute facility does," Dr. Hackner said. "It allows us to carry the care of patients with all the chains intact. If you don't have that last chain connected, you can't pull patients through the system."
In November 2020, Governor Charlie Baker re-established a field hospital in Worcester as cases across the Commonwealth were rising. Similar to the surge care center in New Bedford, this so-called 'alternate care site' aims to take non-critical COVID patients out of the hospital setting in order to care for more seriously ill patients.
The positivity rate in Bristol County had climbed to 10.6% just before the holiday. Any changes in the positivity rate will be made on Thursday.
--
Nadine Sebai is the South Coast Bureau Reporter for The Public's Radio. She can be reached at nsebai@ripr.org or (508) 441-4636.