The number of new cases of COVID-19 has been rising in New Bedford, according to recent data released by the Massachusetts Department of Health. Yet, as the holidays approach, many people and organizations are searching for ways to have celebrations safely outdoors, even in the chilly conditions of a New England winter.
Jocelynne Johansen went to the Rotch Jones Duff House and Garden Museum in New Bedford on a recent weekend night with her wife, son, and two goals in mind.
First, determine the best of the 10 batches of cookies in the Friday Night Brights Bake Off.
Second, safely escape from cabin fever, if only briefly.
"We've been cooped up for so long and you can only live in fear for so long," Johansen said. "We take as best precautions as we can. We try to keep our distance from everybody, make sure we're washing [hands], wearing masks."
"That's pretty much it," she said. "We can't just sit at home in fear."
A spokesperson for the museum said that in planning the event the organization limited ticket sales, individually wrapped all the cookies, provided guests with hand sanitizer, and made masks mandatory for all attendees.
Stuart Young, the president of the museum's board of trustees, said those preparations were intended to take people's concerns about the spread of COVID-19 into account.
"[The event] is safe because of what we're doing right now in terms of masking and setting up things so people can sit and be distanced, providing sanitizer, and being outside," he said. "And I think the combination of all those things makes it a safe event."
According to data released by the Massachusetts Department of Health on December 17, New Bedford is one of the hardest hit municipalities in the Commonwealth, with a positivity rate of 111.5 cases per 100,000 people over the preceding two weeks.
Coronavirus cases in Massachusetts spiked in December, and the number of people hospitalized with the virus has continued to rise, prompting Governor Charlie Baker to roll back the state's reopening.
The move, which went into effect on December 13, limits indoor events to 25 people and outdoor gatherings to 50.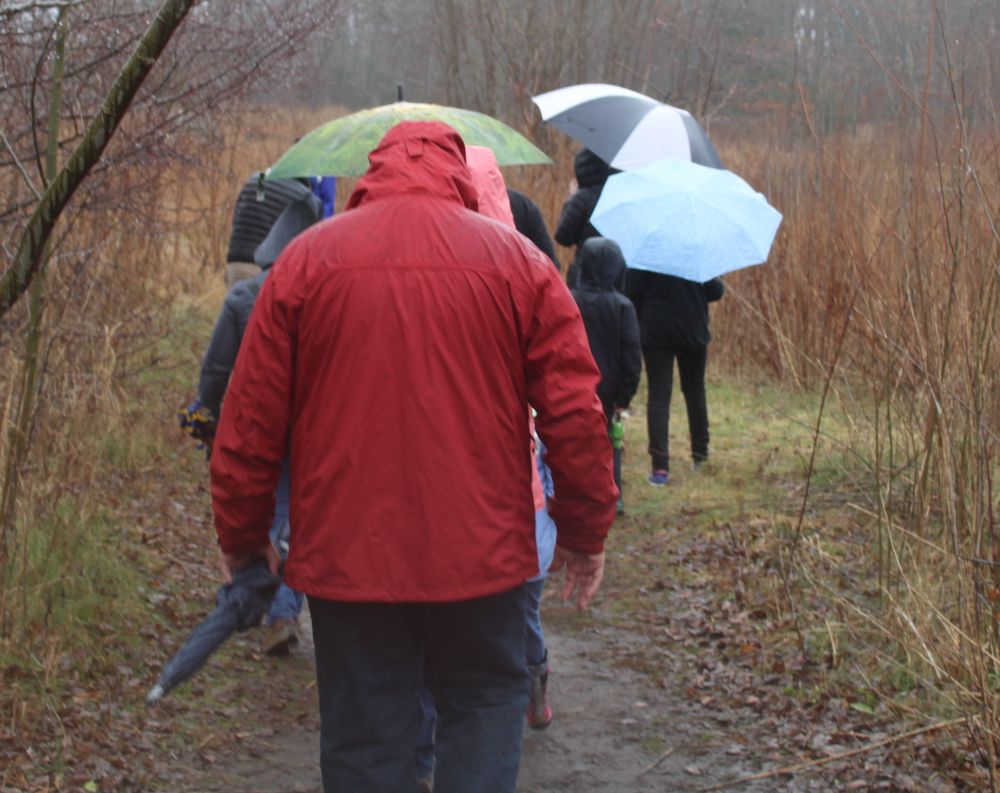 With much of the current spike being blamed on Thanksgiving travel and indoor celebrations, many are looking to nature for family outings.
"We found a lot of interest for the program's that we're offering," said Michael Graça, the spokesman for the Buzzards Bay Coalition, a New Bedford-based environmental advocacy group. . "People are looking for things to do to get outside, to be able to do something safe."
"And our programs, by design, are pretty much all outside to begin with which is one of the best and safest places to be," he added.
On a recent Saturday, five families met at the Sawmill in Acushnet to go on a bird watching hike hosted by the Buzzards Bay Coalition, which owns the property.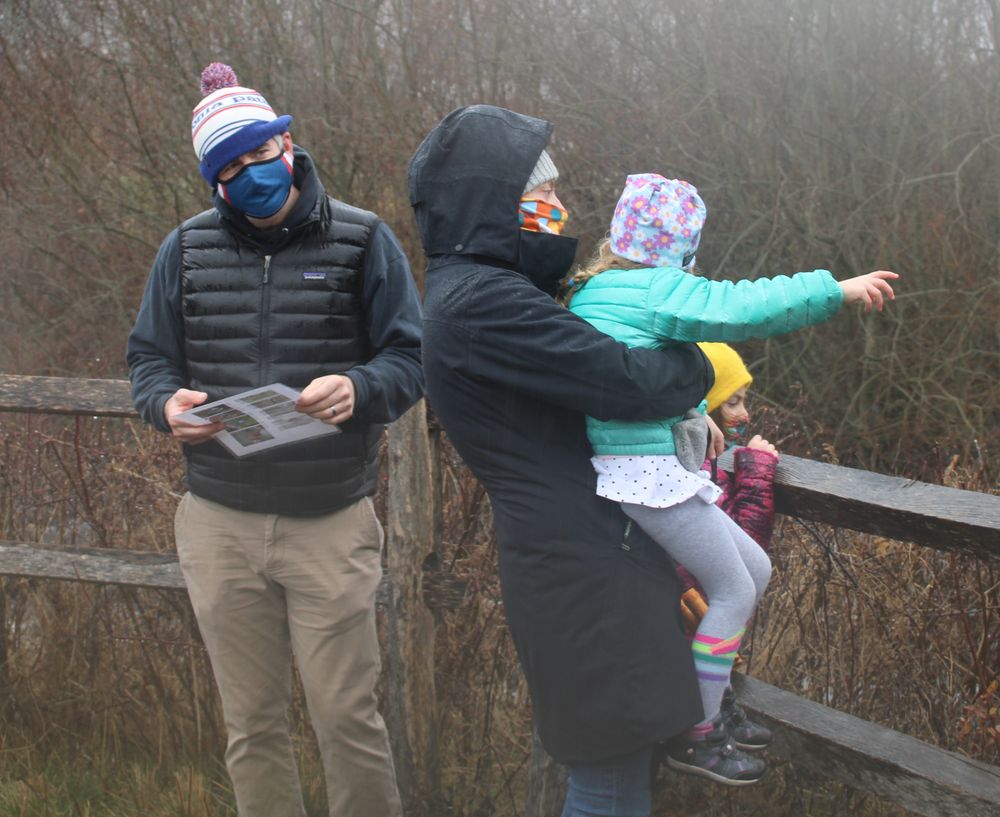 Among those preparing to brave the muddy paths of the park was seven-year old Acadia Alves, an Acushnet resident who came with her parents.
Even though she tested negative for the virus the previous day, she said COVID-19 was never far from her thoughts.
"It's kind of a little bit of a scary thing because you don't know if you have it or you don't," she said.
But even that couldn't keep Alves from her love of nature.
"Learning about all the types of animals and creatures that live here is fun," Alves said.
For at least one child, it was a moment of levity in trying times.
Correction: The spelling of the Rotch Jones Duff House and Garden Museum has been corrected.