→ See more of our coronavirus coverage, including community resources and personal stories.
TASCA: Greg, how has the shutdown impacted your business in Coventry? It's tough enough trying to establish a new restaurant in a rural town under normal circumstances. Has the community responded as you would've hoped?
STEVENS: You know, we were doing so well. And then to have the shutdown switch to curbside, business dropped probably 60 percent. Week after week we see it growing ten percent here, ten percent there. After five weeks so far, we're at about 90 percent our pre-shutdown (business). We're feeling pretty good.
I hate to even say that because there are so many businesses hurting. The people I cut here, the nail salons. There are so many small businesses that are hurting. I almost feel guilty doing well. But it feels good to be able to keep the majority of my employees and family employed. So some good is coming out of it.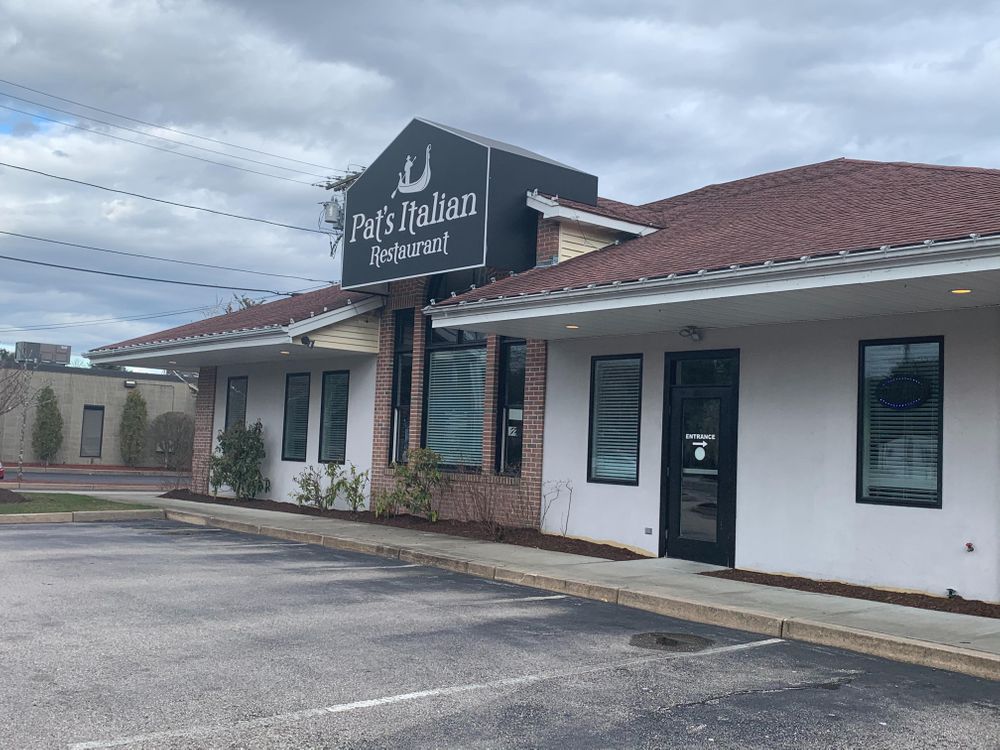 TASCA: Why do you think you've been able to weather the storm so well? I mean, there aren't many restaurants in Rhode Island that are doing 90 percent of their pre-shutdown volume. What do you think the secret is there? What's happening?
STEVENS: You know Joe, I can't explain it. I think right from the get-go (we were) doing it the right way. We put on masks, we run the food out to the car, we stand by the seat that's not occupied, we call out their name. Nobody touches door handles, nobody comes in. The food is not touched by anybody other than our staff.
I think people are telling each other they feel safe going to Pat's Italian in Coventry. We started out where we did maybe 40 orders on a Tuesday night. Now we do close to 90.
TASCA: When your restaurant is finally allowed to re-open and host patrons again, will you be conducting business differently because of this COVID-19 outbreak?
STEVENS: We may be forced to. I don't know if we'd want to. I've heard different things about taking out every other barstool, making sure your tables are spaced apart, which ours are already. I've heard that maybe the servers will have to wear masks, the bartenders having to wear masks.
If it was up to me, when they decide to lift the stay-at-home ban, then I feel it should be lifted all the way; the masks come off and we get back to living normally without separating seats at a bar or restaurants' tables. I think that's probably pushing it a little bit too far. I think if you have to wait longer, wait longer. But I don't think you open piecemeal. I think you just decide, you know, 'It's time to throw away the masks, throw away the gloves and let's get back to business.'
Joe Tasca can be reached at jtasca@ripr.org