→ See more of our coronavirus coverage, including community resources and personal stories.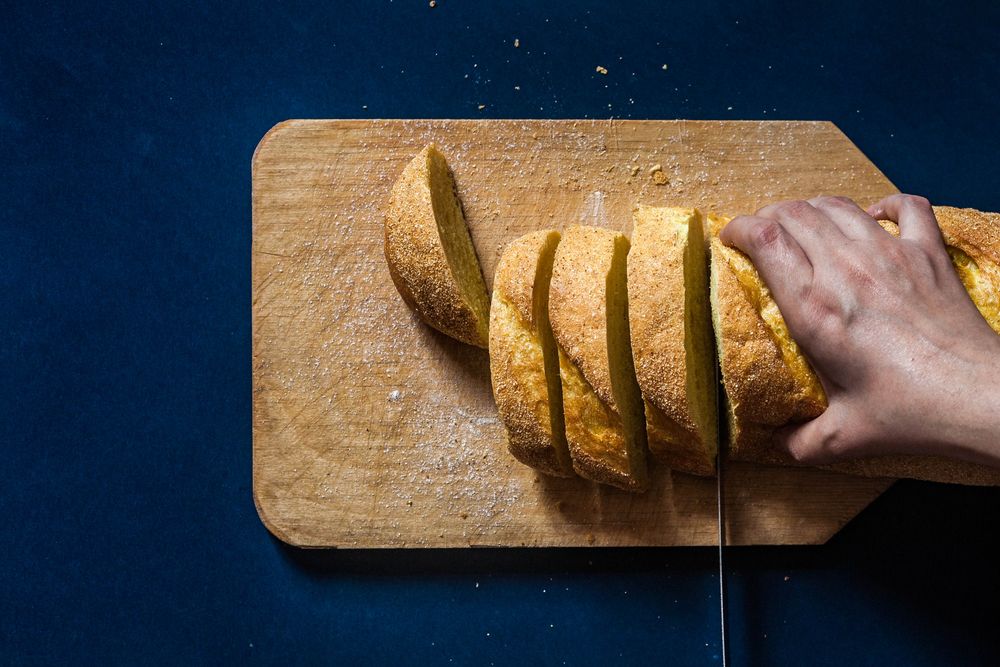 Grace Kelly has long been a foodie, but she normally doesn't have a lot of time to invest in cooking and baking.
Now that she and her boyfriend are stuck in their East Providence apartment and working from home, Kelly says she's brewing Kombucha, baking sourdough bread, and cooking elaborate meals.
"I actually will try to plan these extravagant dinners that take four hours to make just so I have something to do after work," she said.
Kelly said her newfound interest in at-home cooking goes beyond fighting boredom. It's a therapeutic way to tune out from stressful news about the coronavirus. Kelly is also trying to limit her trips to the grocery store, and a bag of flour can go a lot further than a store-bought baguette.
The only problem is a lot of other people have caught onto that fact, and she's having trouble finding more ingredients.
"I went to go to Whole Foods, and there was a huge line outside, because they were counting the amount of people, so I didn't even bother," Kelly said. "Then I went to Dave's. I've been there twice, and both times they didn't have bread flour. So that was really frustrating."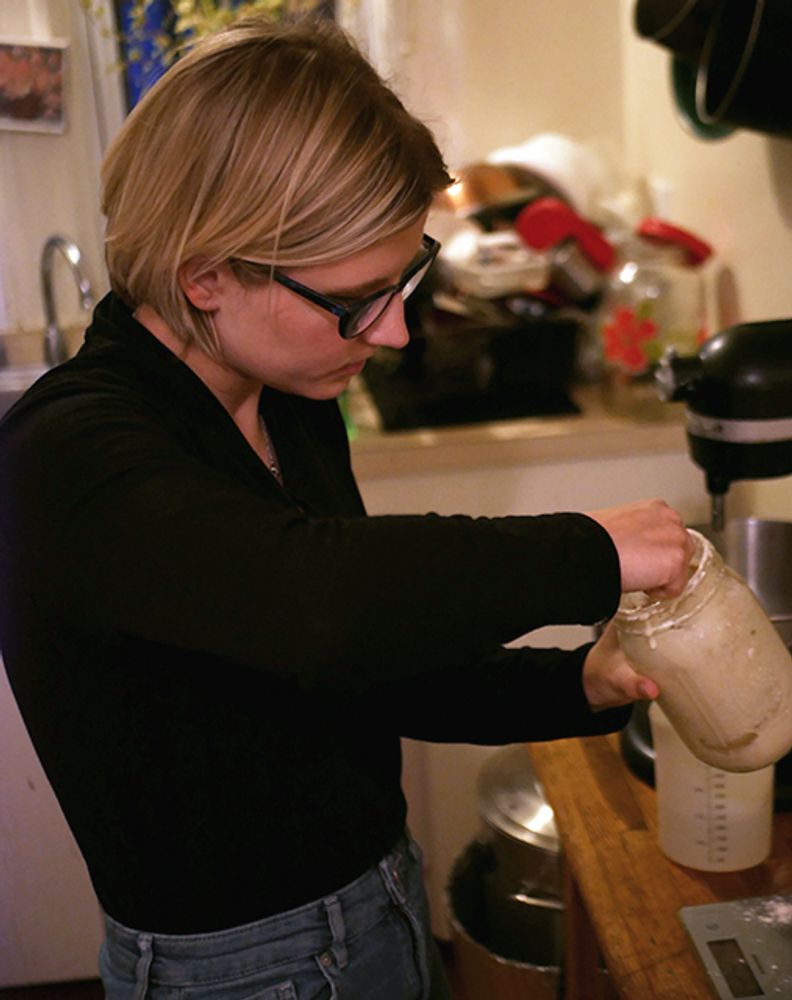 Kelly isn't the only person who's noticed flour and yeast flying off the grocery store shelves. At Belmont Market in Wakefield, General Manager Thomas Lake said sales of baking supplies are rivaling products like toilet paper.
"It's probably neck and neck now," Lake said. "It definitely was the paper goods at first, and then it quickly shifted over to the baking goods."
Buyers are also going online for baking supplies, and local millers say they're seeing an increase in Internet purchases. At Kenyon's Grist Mill in West Kingston, online sales are up about 50 percent compared to this time last year, according to Ben Drumm, co-owner of the family mill.
In Westport, Mass., George Whitley mills corn into jonnycake flour at Gray's Grist Mill. He said online sales were up 20 percent in March compared to the same time last year, and he expects they'll keep increasing.
"A number of these are brand new customers," Whitley said. "I got people ordering two to six bags in an order now, where I never had that before."
The do-it-yourself trend goes beyond baking. More people are starting to look into growing their own vegetables. Craig Demi at Southside Community Land Trust in Providence says his organization is preparing for the increased interest in community and backyard gardening.
"We are figuring out ways that we can support gardeners at all those levels," Demi said. "That means ordering more compost for distribution among community gardeners and home gardeners, and trying to figure out a way to distribute free seeds to people to take home and use in their gardens."
Getting seeds to people will likely be more challenging this year, as the land trust has postponed all public events indefinitely because of COVID-19.
For people who want to grow their own vegetables but don't know where to start, Sejal Lanterman at the University of Rhode Island Cooperative Extension said the URI Master Gardener website is a good place to go for food safety guides, a Rhode Island planting calendar, and other resources.
She recommends being creative about reusing food containers for planters and going at a pace you can handle.
"Start small and be successful from the beginning," Lanterman said. "Gardening tends to stick with people if they're successful in the beginning."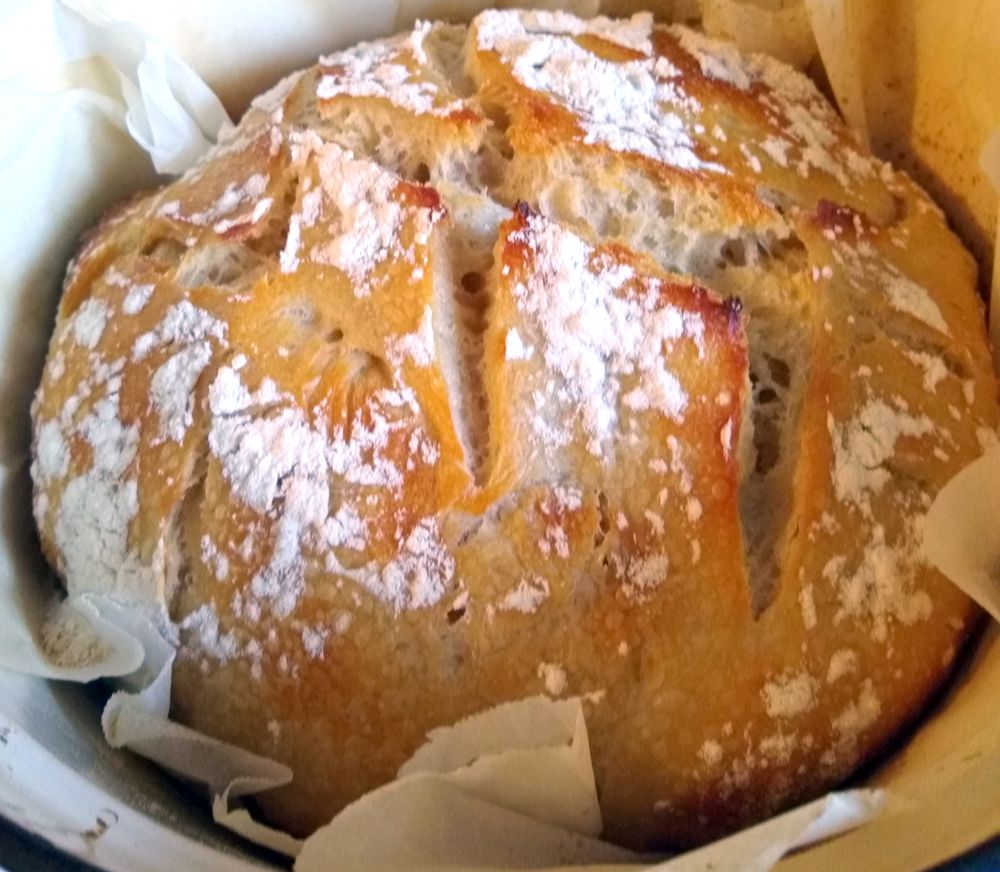 Grace Kelly said gardening isn't on her to-do list right now, but her foray into baking is already paying off. She's refining her sourdough bread recipe, and it's improving.
"My starter's probably a bit healthier now and it's really tangy. So before that wasn't so much," she said. "So that's been exciting."
The question now is whether the DIY food trend will be a flash-in-the-pan, or keep rising like Grace's dough.
[Gardening resources from the University of Rhode Island Master Gardener Program are available here: https://web.uri.edu/mastergardener/gardening-resources/]