On Thursday, state regulators unanimously voted to reject a proposal to build a $1 billion natural gas power plant in the northwestern part of the state.
The three-member Energy Facility Siting Board denied the permit on the grounds that the company building the plant could not prove it was necessary to meet the state and New England's energy needs.
The Chicago-based company Invenergy proposed the natural gas power plant back in 2015, with the support of Governor Gina Raimondo.
"The board found that counter-evidence provided by the town of Burrillville and Conservation Law Foundation, outweighed and was more credible that the evidence presented by Invenergy," said Todd Bianco, a policy associate who works for the Rhode Island Public Utilities Commission and the EFSB.
The plant was promoted as a major investment in the state, and as a way to drive down energy costs and replace more polluting forms of energy production.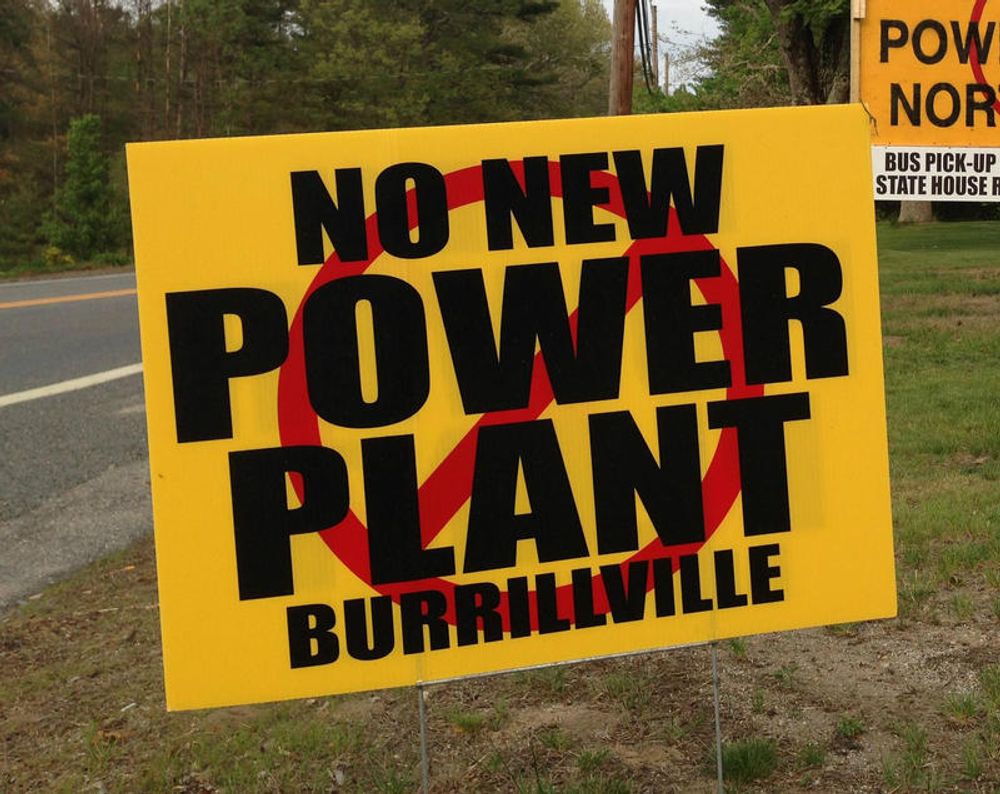 But the proposal was met with opposition nearly from the start with environmental groups then many of the citizens of Burrillville. Over the last three years, distinctive yellow lawn signs and bumper stickers with the words "no new power plant" became commonplace sights in the area.
"It's been painstaking we had to put together a team of experts and attorneys to fight what was a very difficult fight," said Burrillville Town Manager Mike Wood.
For the last three-and-a-half years, the Energy Facility Siting Board held public hearings, received testimony and advisory opinions. In the end, the three members took less than half a day to reach their conclusion.
The EFSB considers a number of factors including need, cost, and environmental harm. The determination that the power plant would not produce needed additional energy was enough to deny permitting for the project.
"Because the statute requires positive findings on all its statutory issues, finding even just a single issue in the negative – burden of proof is not met – required the board to deny the license," said Bianco.
The official order from the EFSB is not expected to be issued for at least a month according to Bianco, at which time Invenergy can appeal the decision to the Rhode Island Supreme Court.