Like many churches in Rhode Island, Christ Episcopal Church in Westerly has been conducting its services online over the past week.
Reverend Sunil Chandy has been pleased with the virtual turnouts.
"We're connecting with people where they are,' he said. 'It may not be the most ideal situation. But people tell me all the time that we're helping them through this struggle, this crisis."
Chandy says it's tough to look out at empty pews, but he enjoys providing comfort to people during a challenging time. He says he's been calling parishoners to see if they're in need of any assistance, especially those who struggle with anxiety and depression.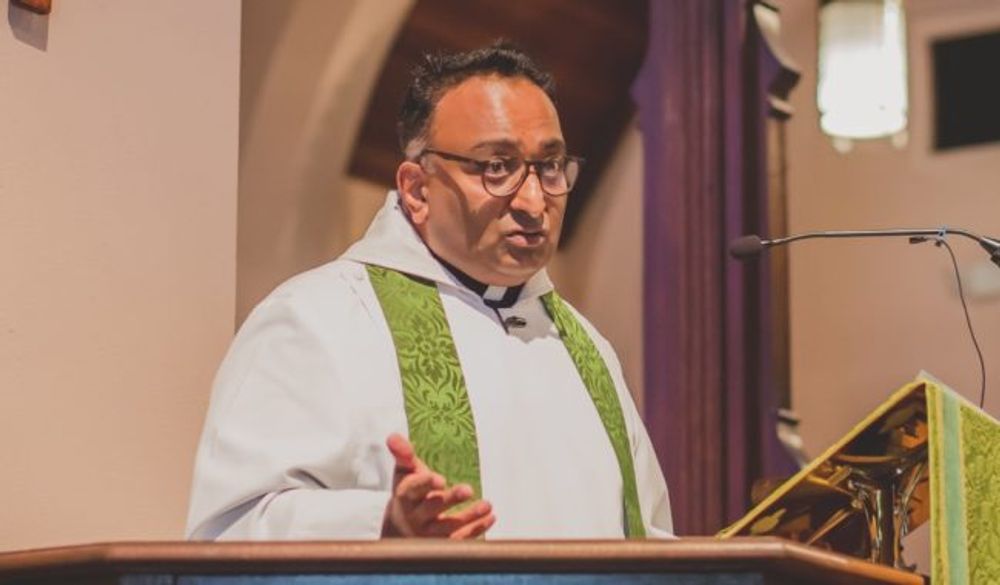 "We're trying to find out what needs they have. Are they feeling isolated? Are they getting food? Are they getting their medications? We want to help them get through this."
For Chandy, the decision to move his services online wasn't an easy one to make.
"I was really very timid about this and scared, almost. But the first time we did our morning prayer, we had over 90 people stay through the 45-minute service online. We're connecting with people in a way that's different from what we've ever done before."
Chandy says the ongoing pandemic has a silver lining. He's seeing people go out of their way to help each other during what's become a difficult situation.
"I feel a lot of wonderful things are coming out of this, even though it's a tragic situation. The bonds we're making, the connections we're forging, are so important. We're being drawn together."
(If you have a story you'd like to tell about your experience coping with the coronavirus pandemic, you can e-mail Joe Tasca at jtasca@thepublicsradio.org)