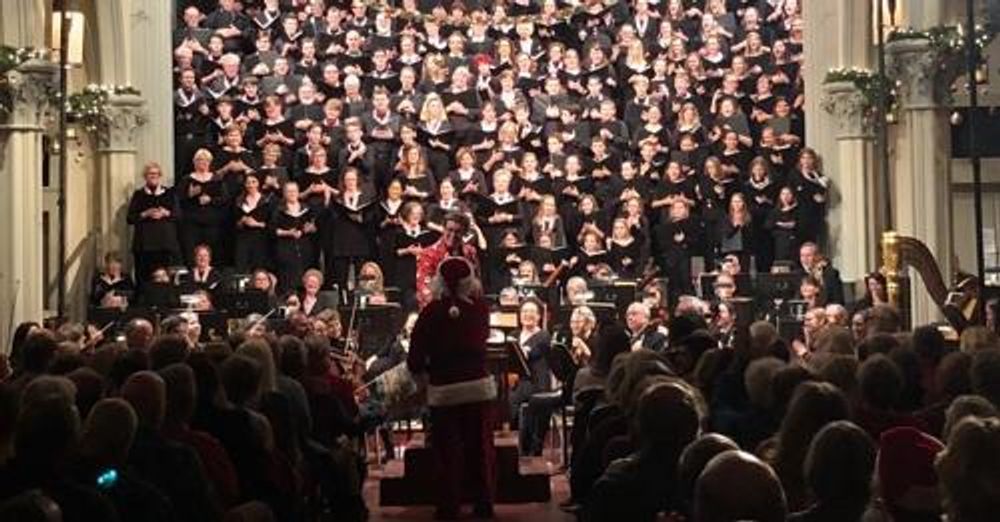 December 24th at 8:00 PM
December 25th at 1:00 PM
The Chorus of Westerly
The Pops Festival Orchestra
Andrew Howell, conductor
Radio program hosted by Andrew Howell and Ryan Saunders
Program:
Santa Claus is Comin' to Town - Fred Coots/Haven Gillespie arr. by Ralph Hermann
Masters in this Hall - arr. by Mack Wilberg
Sleigh Ride - Leroy Anderson
The Cowboy Carol - Malcolm Sargant
The First Nowell - arr. by John Rutter
Fum Fum Fum - arr. by Mack Wilberg
Music of Twelfth Night - arr. by John Tafone
Winter Wonderland - Felix Bernard, arr. by Ralph Herman
Christmas Lullaby - John Rutter
The Blessed Son of God, from the cantata Hodie - Ralph Vaughan Williams
O Holy Night - arr. by John Tafone
White Christmas - Irving Berlin, arr. by Richard Rodney Bennett
O Come All Ye Faithful - arr. by John Rutter
Music was recorded live and in concert as part of past years' performances of The Chorus of Westerly's Christmas Pops in the historic George Kent Performance Hall in Westerly, RI. The presentation was made possible through a HArT ESR Grant from Rhode Island Commerce and the State of Rhode Island, funded through the CARES Act. The Chorus of Westerly also receives support for all its projects from the Rhode Island State Council on the Arts. More information on the Chorus of Westerly is available at https://www.chorusofwesterly.org.