State Rep. Liana Cassar (D-Barrington) is contemplating a run for House speaker.
During a taping Thursday of Political Roundtable at The Public's Radio, Cassar confirmed her interest in pursuing the top job in the House and said she's having conversations with fellow representatives.
"I think right now is the time that's ripe to understand who can garner the votes, who's willing to step up, and where we can go to start chipping away at the way the culture works in the General Assembly," Cassar said.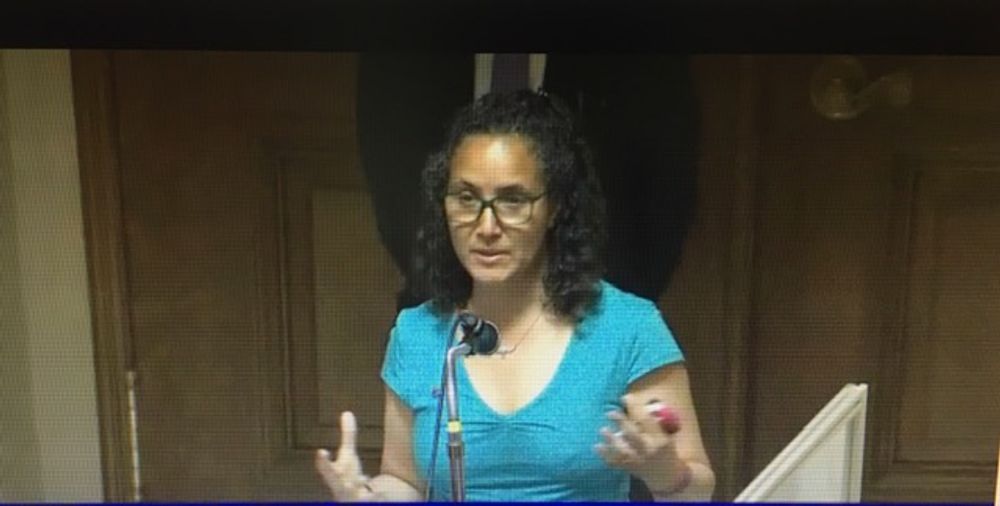 The Barrington Democrat described herself as "one of many people who are considering it, because there's a possible speaker race. That's up in the air right now."
House Speaker Nicholas Mattiello, who has held the post since 2014, faces a challenge for his state representative seat in Cranston from Republican Barbara Ann Fenton-Fung.
First elected in 2018, Cassar is the principal and owner of Cassar Consulting. (Her place of employment was initially reported incorrectly due to what Cassar said is outdated information on the legislative website.)
Cassar was among a group of about 20 Democrats, mostly progressives, who did not support Mattiello for re-election as speaker in January 2019.
Rep. Gregg Amore (D-East Providence) recently told The Public's Radio that both he and Rep. Robert Craven (D-North Kingstown) are interested in pursuing the speakership if Mattiello loses his re-election as a state rep.
If Mattiello loses his state rep race, House Majority Leader Joseph Shekarchi (D-Warwick) may have a strong claim to the speakership.
Yet a potential challenge by Sen. Gayle Goldin (D-Providence) to Senate President Dominick Ruggerio has seemingly emboldened progressives in the House to step up their efforts.
Asked if Cassar if her interest in the speakership is contingent on Mattiello losing his rep state in House District 15, she said, "I think it would be short-sighted for any faction to be waiting to find out the results of District 15 race."
"I think we all need on moving our agendas forward," she said, "so at this point I think the more representatives who are talking about getting into it, and talking about what their expectations are, and what they'd like to see leadership do going forward, I think that's the critical conversation right now."
Mattiello is running for re-election on a theme that he's a pro-business speaker and has delivered for Cranston while spearheading the ongoing phaseout of the state car tax. He's expressed confidence that he will win back his seat, while Fenton-Fung touts her own campaign.
Progressive critics of the speaker contend in part that he's too autocratic and doesn't do enough to involve rank and file lawmakers in his decision-making. During a House budget vote earlier this year, Cassar lamented that lawmakers lacked adequate time to read the spending plan before voting on it.
Ian Donnis covers politics for The Public's Radio. He can be reached at idonnis@ripr.org