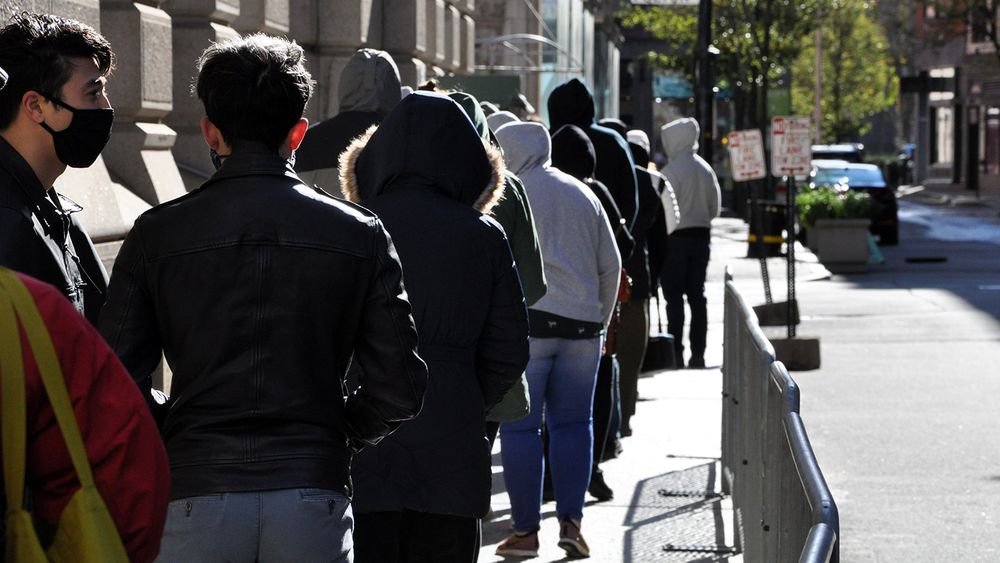 In September's statewide primary, the Rhode Island Board of Elections released vote-by-mail results a couple days after the election, after all of the mail ballots were counted. This time around, Board of Elections staff are hoping to get unofficial numbers to voters and candidates sooner. Beginning at 11 p.m. on Tuesday, they will release results incrementally.
Robert Rapoza, the executive director of the Board of Elections, said the new rule is a response to the growing popularity of voting-by-mail, as COVID-19 has raised concerns about the safety of in-person voting this year.
As of Monday afternoon, the Board of Elections had already received over 156,000 mail ballots. That's almost four times the number cast in the last presidential election in 2016.
Rapoza said his staff had expected even more after Secretary of State Nellie Gorbea sent mail ballot applications to all active registered voters this fall.
"I do believe that the number that actually asked for a mail ballot was substantially lower than our projection," Rapoza said. "Because the voters had already made up their minds that they were either going to go to visit the Board of Canvassers in one of the communities in which they live, or they were going to go to their polling place on Election Day, November 3rd."
The Board of Elections will receive precinct totals from in-person voting after polls close at 8 p.m. on Tuesday. By 10 p.m., cities and towns will transmit the results of early in-person voting.
Although the Board of Elections will begin releasing mail-ballot results after 11 p.m.,. Rapoza said it will take a couple days to finish tallying the last batch of mail ballots.
Voters have until 8 p.m. on Tuesday to deposit their mail ballots in any secure drop box across the state. The final ballots will be delivered by courier vans to the Board of Elections on Wednesday, Rapoza said.
For more of our election coverage and voter resources, visit https://explore.thepublicsradio.org/2020-elections/
Antonia Ayres-Brown can be reached at antonia@thepublicsradio.org