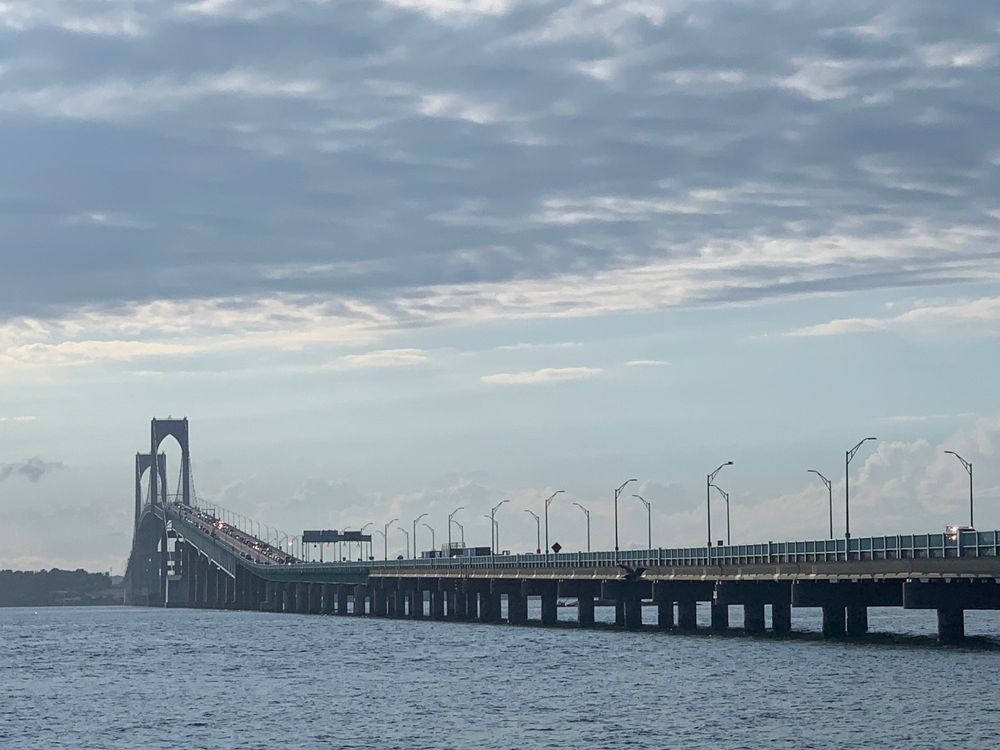 If you ask state Representative Lauren Carson why her Newport constituents care so much about bridges, she'll tell you plainly — they live on an island. And though increased connectivity sometimes makes it easy to forget, the health of her city and surrounding towns ultimately relies on the health of Aquidneck Island's bridges.
"The bridges are our lifeline. And everything we need on this island comes over a bridge," Carson said.
Since 2013, all four bridges that connect Aquidneck Island and Conanicut Island to the mainland have been controlled by the Turnpike and Bridge Authority, which also maintains the highway connector between the Jamestown Verrazzano Bridge and the Newport Pell Bridge.
The authority has a typical annual budget of roughly $35 million, most of which comes from tolls and the agency's share of the state gas tax. The money covers staff wages, debt service payments, and the upkeep of bridges.
State Representative Deb Ruggiero, from Jamestown, said the Bridge Authority has historically done a good job — especially given the scale of its properties, like the Pell Bridge.
"It's a two-and-a-half mile span over salt water. It's a suspension bridge. And it has been very well maintained," she said.
But Governor Gina Raimondo now says she's interested in merging RITBA with the Department of Transportation, especially as the state looks to save money in the tough fiscal year ahead. So far, no formal consolidation proposal has been submitted before the state legislature, but the governor confirmed with NBC 10 News earlier this month that a merger is one option on the table.
"We need to save money. This budget, even if we get federal aid, is going to be tough," she said. "So if I think that consolidating these quasi-state agencies into the state saves money, increases oversight, and makes them more efficient? Sign me up."
The idea of consolidating transportation isn't new to the COVID era. Massachusetts merged all of its transportation agencies into a single department in 2009, and Rhode Island officials were already mulling a similar approach earlier this year before the pandemic hit. The state's strained finances because of COVID-19 have renewed attention toward the idea, but proponents of consolidation argue that a separate agency that caters to a few bridges and one road isn't efficient for the rest of the state anyway.
"I support the idea. I think it's a good idea," said Michael DiBiase, the president of the Rhode Island Public Expenditure Council, an independent governmental research organization.
DiBiase formerly worked as Raimondo's Director of Administration, and he said a merger could potentially save money by integrating the state's approach to project bidding and cutting down administrative structures. The state could choose to consolidate the Rhode Island Public Transit Authority as well — which Raimondo has expressed interest in — but DiBiase said the existence of stronger advocacy groups around transit could make that merger more difficult.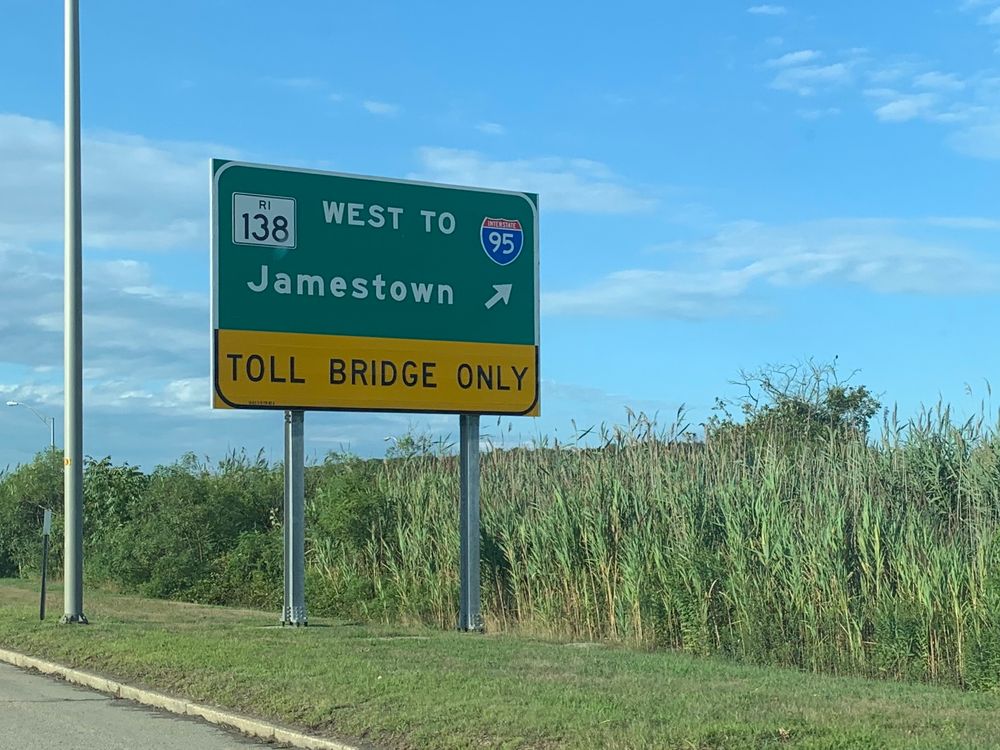 DiBiase also pointed out that while Aquidneck Islanders shoulder the expense of tolling on the Pell Bridge, RITBA itself isn't as financially independent now as when it was created in 1954. For decades, the quasi-public agency supported itself entirely using toll revenue and investments.
"The Turnpike and Bridge Authority was a self-contained entity. It raised its own money. It spent its own money. That's not the case anymore," said DiBiase.
In 2013, RITBA obtained the Sakonnet River Bridge and Jamestown Verrazzano Bridge from the state. Shortly after, the state legislature agreed — in lieu of tolling cars on the Sakonnet River bridge — to give three and half cents of Rhode Island's gas tax to the agency. That funding source now makes up almost half of RITBA's annual revenue, and it's another reason why some are pushing for statewide consolidation.
"I really don't buy the argument that we shouldn't have some type of integration because most of the bridges are funded by the tolls. I mean, they're funded a lot by taxpayer money," said House Minority Leader Blake Filippi, a Republican from Block Island.
A spokesperson for RITBA declined to comment on the recent merger discussions, citing that there's no specific proposal before the legislature. But East Bay opponents of consolidation are already outspoken in their objections. For Carson, the worry is that her region will be shortchanged, even as Newport travelers continue to pay the same amount for tolls.
"There's some concern that if this consolidation does go through, then that toll money will be going to the general budget. And presumably it will go to RIDOT. And we're concerned that we won't get our fair share of dollars back," Carson said.
Ruggiero is also troubled by the finances. But she says future safety is at stake too, and she thinks RIDOT is ill-equipped to take over for the Turnpike and Bridge Authority. A report released in June found that despite the state's recent infrastructure rehabilitation efforts, 22 percent of Rhode Island's bridges remain structurally deficient. Ruggiero worries that, if a merger occurs, the state could direct resources to other regions while deferring maintenance on the four main Aquidneck Island and Conanicut Island bridges.
"RIDOT is last in maintenance of bridges in the country with a D minus. D — as in Deborah— from the American Society of Civil Engineers, and that was just several months ago," Ruggiero said.
The municipal councils in Newport, Middletown, Portsmouth, and Jamestown have passed their own resolutions in opposition. Linda Ujifusa, the vice president of the Portsmouth Town Council, said she and her colleagues proactively wanted to make their opinion clear, especially given how quickly budget decisions can slide through.
In Newport, Carson said there's a reason — a cultural element — to this desire among her constituents to preserve their own bridge system. Many island residents feel isolated from decision-making that occurs in Providence. And as the state looks to cut costs in the looming budget, she hopes outsiders won't decide the fate of an agency with predominantly local implications.
"There's a feeling of like — they're kind of taking over, taking over our bridges," she said. "And that's making people feel uncomfortable."
Around Aquidneck Island, bridges aren't just one way to drive to and from. They're the only way, Carson said. And residents aren't going to let up control of them that easily.
Antonia Ayres-Brown can be reached at aayresbrown@ripr.org