All Rhode Islanders 16 and older will be eligible to schedule appointments for COVID-19 vaccination starting April 19, Governor Dan McKee said at a briefing Thursday afternoon. Massachusetts Governor Charlie Baker announced the same time frame for vaccination Wednesday.
Earlier this week, Rhode Island health officials said there would not be enough vaccine supply to meet the federal goal of opening vaccine eligibility to all adults by May 1st.
"I think it's important that Rhode Islanders know that when we open up eligibility on the 19th, that does not mean that everyone will receive a vaccine on the 20th," McKee said. "It will likely be a few weeks for individuals to get their appointment."
State officials plan to open two new mass vaccination clinics in Woonsocket and West Kingston. Three new municipal sites are also slated to open in the coming weeks, including one in Westerly and another in the northwestern portion of the state.
Stop & Shop also announced it is now offering COVID-19 vaccines at four Rhode Island locations in Lincoln, East Providence, North Smithfield and Warwick, on Warwick Avenue, according to its website. Stop & Shop has a link to the state website where customers can make an appointment.
Rhode Island officials are planning for the capacity to administer at least 150,000 doses per week, more than doubling the current rate of about 60,000 doses per week. Health officials are expecting a weekly allotment of about 16,000 Johnson and Johnson vaccines as the company ramps up production. The state will also ask the federal government to increase supply.
"I will be sending a letter to the Whitehouse requesting an additional allocation of 50,000 vaccines per week for Rhode Island, to help us meet the President's goal of getting a first dose to every Rhode Islander by the end of May," McKee said Thursday.
All Massachusetts residents will be able to sign up for a COVID-19 vaccination appointment starting April 19, according to a new schedule released by the state's Department of Public Health Wednesday morning.
Massachusetts final expansion of vaccine eligibility also moves the eligibility date up for new groups of essential workers and Massachusetts residents older than 55.
Starting March 22, restaurant, sanitation and transit workers can schedule a vaccine appointment, regardless of their age. So can court employees, medical supply chain workers, food service staff and all Massachusetts residents older than 60.
By April 5, all residents older than 55 will be able to register for a vaccine appointment. So will people with one or more health concerns the state recognizes as contributing to more serious Covid infections, like asthma, obesity, pregnancy, sickle cell disease or a smoking dependency.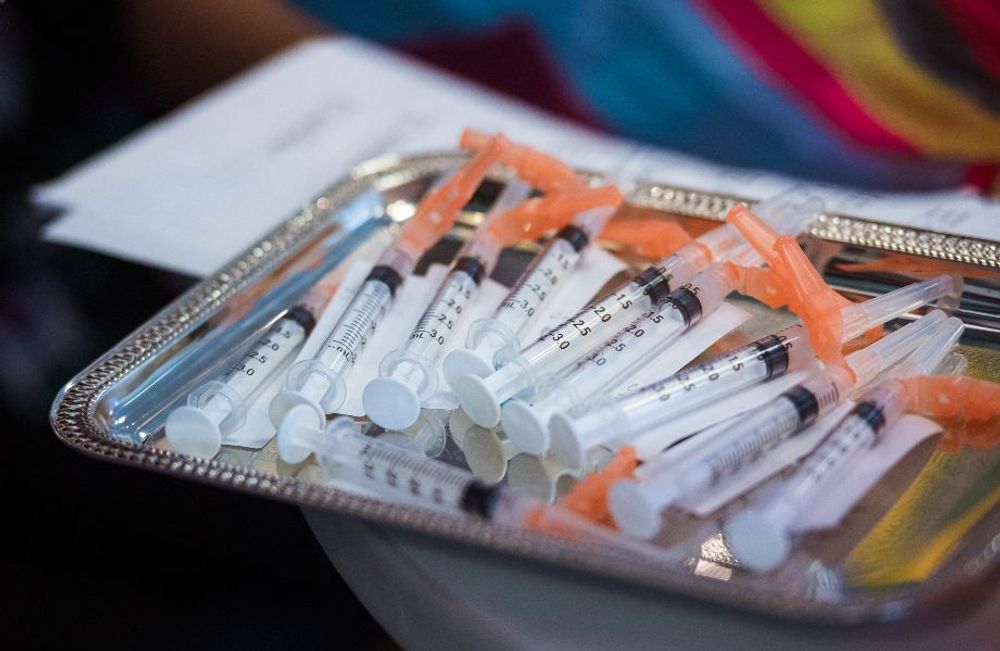 The complete vaccine rollout schedule has been released on the heels of last week's declaration from President Joe Biden that all adults in the United States should be eligible for vaccination before May 1.
So far, about 26 percent of Massachusetts residents have received their first dose of the vaccine, according to the latest public health data. Thirteen percent of residents have received both doses, though these numbers mask significantly lower vaccination rates in certain communities.
Black, Latino and Asian residents, for instance, have been vaccinated at far lower rates than their white counterparts.
Bristol County, which contains much of the South Coast including New Bedford and Fall River, is tied for the lowest vaccination rate of any Massachusetts county. Eighteen percent of residents have received an initial dose of the vaccine here, while the rate is as high as 31 percent on nearby Cape Cod. That number falls as low as 5 percent for Bristol County's Latino residents.
The state's vaccine rollout began in December, when healthcare workers, police, and firefighters were included in a first "phase" of Massachusetts residents offered access to the newly developed Pfizer-BioNTech vaccine. So were residents and employees of congregate living facilities, like nursing homes, addiction treatment centers and jails.
In February, Gov. Charlie Baker announced the beginning of phase two of his vaccine rollout, expanding eligibility to all Massachusetts residents older than 65, as well as essential workers in grocery stores, funeral homes and other settings.
The state remains in this second phase of Baker's vaccine rollout, which has been expanded on several occasions during the past month to include teachers, residents of low-income and senior housing, and other select groups.
Eligibility, however, has never guaranteed immediate access to an actual vaccine appointment. When people over 65 became eligible this winter, the state's registration website crashed for several consecutive mornings as thousands of people logged on to book appointments. Many people granted eligibility during phase two are still waiting to receive their second dose.
The announcement of phase three, which will begin April 19, provides the first definitive timeline for when the general public can receive the vaccine, though loopholes have allowed some healthy, non-essential workers to be inoculated earlier than planned.
Health centers and pharmacies, for example, have administered doses that would otherwise have expired to people who happened to be in the right place at the right time, or who volunteered or knew workers at those facilities.
Massachusetts residents waiting to become eligible for the vaccine can pre-register online, placing them earlier in the queue to receive a date for their vaccine appointment.
Updated 9:18 a.m., March 18.
John Bender contributed reporting.