In Rhode Island, Latinos account for 16% of the population and 30% of coronavirus cases. But just 6% of vaccine doses have gone to Latino residents. Similarly, Black residents have lower rates of vaccination than white residents.
Rhode Island's health director, Dr. Nicole Alexander-Scott, spoke with The Public's Radio health reporter Lynn Arditi about the state's efforts to narrow the gap.


Dr. Nicole Alexander-Scott: The first step in focusing on equity is being intentional about it and making sure that we are very clear about the gaps that we are seeing, and are using that as a driver to focus on closing those gaps. And certainly what we've seen in Central Falls has proven itself to be a template of what we need to continue to follow and focus on.
Lynn Arditi: So clearly, with the Central Falls model that seems to be being held up as a success, it really is about a grassroots operation involving a lot of people on the ground, close to the community, with those community ties and the trust. How do you replicate that? Or how do you plan to replicate that in these other zip codes?
Alexander-Scott: And that's where you engage with communities at the speed of trust. And we have the advantage in our state because we've had infrastructures in place designed to have partnerships, trust, engagement with communities prior to these types of emergency pandemic crises occurring. So in Providence, particularly in a number of the zip codes, we have health equity zones that are in place. Central Falls and Pawtucket have a health equity zone. We have municipal leadership in Central Falls, and Pawtucket that are very engaged and innovative and thoughtful, and community based organizations, stakeholders, leadership, faith-based institutions, all of whom can really coalesce around this focus on access for our most vulnerable populations. It's doable. You just need people committed. And we have that, as a state, and need to stay intentional about getting vaccine to those communities that we know need it the most.
Arditi: So, specifically, why did you wait so long to expand this Central Falls model to other zip codes?
Alexander-Scott: There wasn't an intention to have there be such a delay. But with wanting to make sure we had the uptake and effective rollout in Central Falls that we had to be able to see what's working and see what's not working, while also ensuring that we get the additional supply that we need to be able to push. And then handling the other elements of getting through both the more complex approach with phase one and getting ramped up for phase two, all together, contributed to more of a delay than we wanted.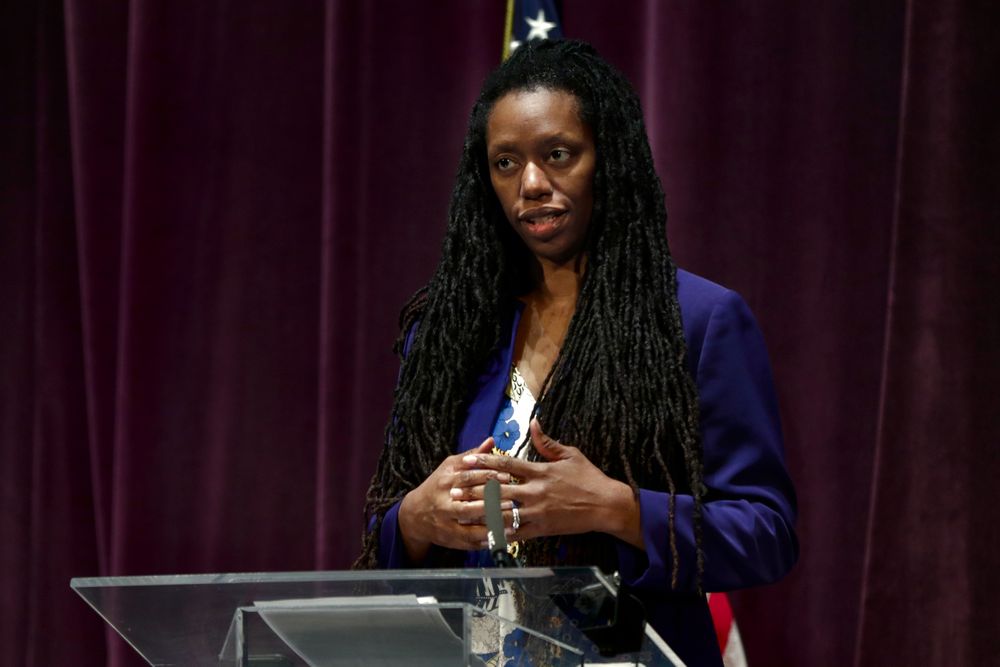 Arditi: How confident are you, Dr. Alexander Scott, that we're gonna see some significant shifts in these racial disparities for vaccination in Rhode Island?
Alexander-Scott: I'm determined for us to. You know, unfortunately, these type of disparities are not new. It speaks to the resilience and strength and innovation of the members of the community to still persist. There's nothing like using this time of a pandemic, to really put changes into place that will be sustained for the long term, and we will stay determined to keep chipping away at it until the change comes.
More:
Sofia Rudin contributed reporting. Health reporter Lynn Arditi can be reached at larditi@thepublicsradio.org