'It's hard to talk about with nine year olds'
When Kurt Totten discusses 9/11 with his students, it often feels like just another event to them.
"It's more like Pearl Harbor," said Totten, a fourth grade teacher at Melville Elementary School in Portsmouth. "Like, it's not a thing. Like it's this thing that happened, but the ten year olds and nine year olds in my room don't really connect."
Totten is aware that his students' only memories of 9/11 are the memories of someone telling them about it. But for him, it doesn't feel like such distant history.
Totten was teaching in his Portsmouth classroom on the morning of September 11, 2001. When he finally had a break, he walked to the cafeteria and listened around a radio with the lunch staff. He still remembers how the school decided to tell the kids that there were bees on the playground, and that's why they couldn't go outside that day.
"It's a pretty horrible thing. And it's hard to talk about with nine year olds in a way that makes a lot of sense sometimes," he said.
For the first few years, it was too painful to discuss in class, Totten said. The timing is especially difficult because 9/11 always falls during the first weeks of school, when teachers and students are still getting to know one other.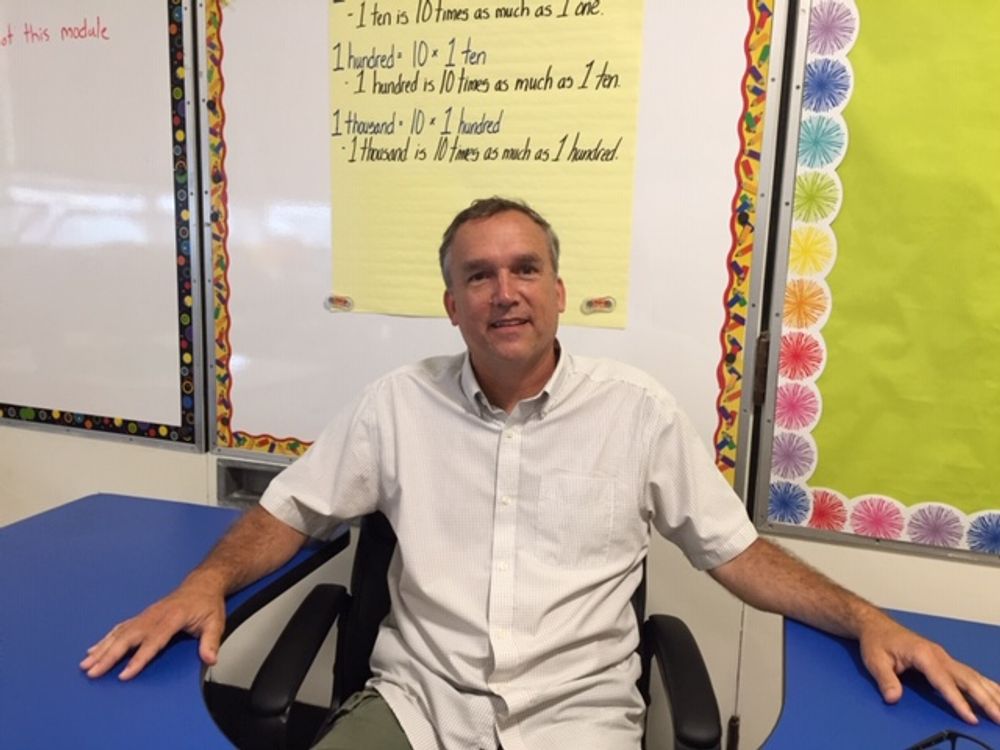 But Totten now mentions 9/11 every year, at least briefly. And he tries to answer his students' questions directly, with facts.
"If somebody asks, you know, 'Why would they do that?' then I'll get into, 'When you have a lot of anger and you hate, there's things that you do that...' I don't know if I'll use 'bad choices,' because it just seems too small for that," he said. "But there's things that people do that are unkind or dangerous or not the right thing to do."
Totten said he's also prepared, if it comes up, to talk to his fourth graders about the racism that followed the September 11 attacks.
"You would say, 'Oh, you know, you can't treat somebody poorly based on the fact that somebody else that looked like them did something,'" he said.
But a lot of what Totten personally thinks about on September 11 — like its impact on how people talk to each other, and as he puts it, the 'unraveling' that has happened over the past twenty years — he said he can't explain to young kids. His job is to support them and give the basic facts of what happened.
"And that's going to be super important," Totten said. "Because foundationally, that's the information that they're going to start with when they start to think about it."
'You need to get it right'
Students at the high school level typically know more about 9/11.
Chris Stanley is a social studies teacher at Ponaganset High School, in the Foster-Glocester school district. He's also a volunteer firefighter, so he said 9/11 is one of the most personal things he teaches.
"We can talk about it. We can remember it. But the kids that I have in front of me, they weren't alive," Stanley said. "And to impress upon them the significance of that day is very difficult to do using a textbook."
That's why, every year, Stanley devotes two weeks in the spring to teaching 9/11. During that unit, he takes the students on a field trip to the National September 11 Memorial and Museum in New York.
Last year, that trip wasn't possible because of the COVID-19 pandemic. Instead, Stanley organized a visit from a traveling 9/11 museum, and he led an effort to build a memorial garden at the school. He also invited several former New York City firefighters to come speak about their experiences.
"To hear the crack in somebody's voice, to see them taking a breath for five minutes to gain their composure, to see the tears dripping down their cheeks and feel their pain, and to know what they went through — is an invaluable lesson," said Stanley.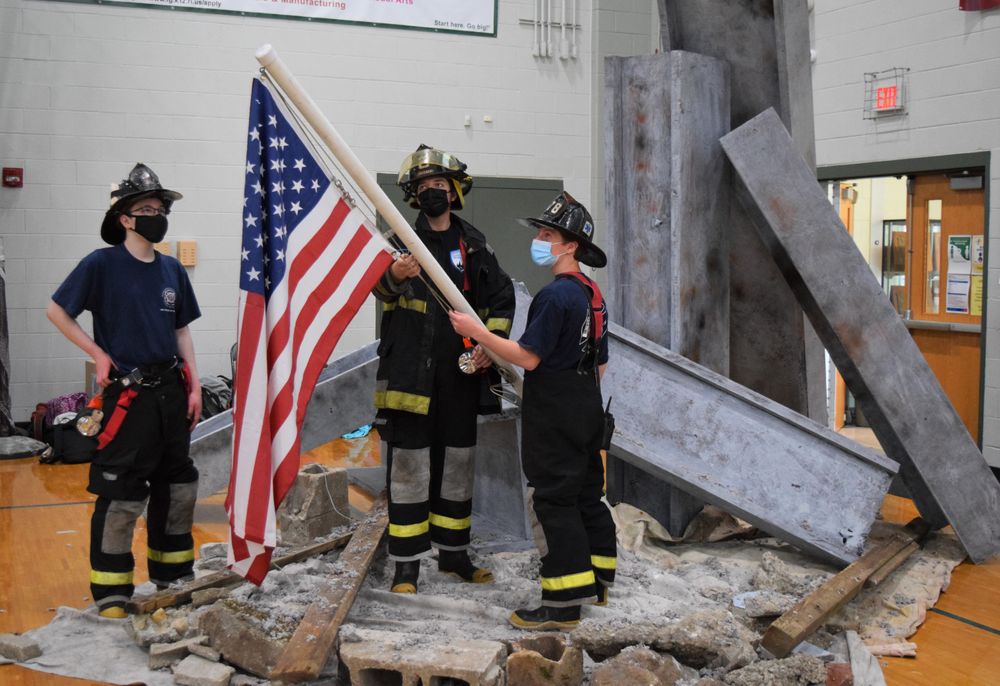 Some of the hardest questions Stanley gets when teaching 9/11 are about foreign policy. In a high school setting, he said, he doesn't have the chance to thoroughly teach the complex history of U.S. relations in the Middle East before 9/11. And the U.S. withdrawal from Afghanistan raises new difficult questions.
"Now kids are asking, 'What was it for? Why were we there?' Stanley said. "And I don't have a good answer. All my job really is to get them to think critically about it, and have them develop their own answer."
But Stanley said that doesn't necessarily mean history teachers should, as he put it, 'tread lightly.' He says he couldn't do his job well if he didn't address the issues that come along with discussions of 9/11, like the impact of the Patriot Act, which dramatically expanded the government's surveillance powers. He also points to the rise in hate crimes against Muslim Americans in the aftermath of 9/11.
"You've got all these different layers of political, social, economic history that have been impacted by this one day," he said. "So you need to address each one of those issues."
For Stanley, that also means recognizing — and shutting down — false conspiracy theories about the attacks that have proliferated over the past two decades.
"You're talking to a generation of kids who weren't born," he said. "And when you talk about it and when you address it, you need to get it right. And there's a great deal of pressure to get it right."
'I have to assume a lot of prior misinformation'
For college professors like Catherine Lutz, teaching 9/11 often still involves a lot of "unteaching" what people got wrong.
"Whenever I teach about war in general, about organized violence, like 9/11, like Afghanistan, like Iraq, I know that I have to assume a lot of prior misinformation," said Lutz, a professor of International Studies and Anthropology at Brown University.
Lutz also co-directs the Costs of War Project, at the Watson Institute for International and Public Affairs at Brown University, which studies the human and financial costs of the post-9/11 wars. She says you can't pull out the individual day of September 11 without discussing the wars that preceded and followed it, as well as the United States' decades-long military presence in the Middle East.
Without this context, she said there exists "a whole series of inaccurate assumptions about what motivated those attacks and what might motivate future attacks. It's U.S. interventionism."
That doesn't justify the September 11 attacks, Lutz added, but she believes the United States is "absolutely not properly prepared for another one if we don't understand why that one happened. And I think we still have a lot of work to do to educate ourselves and our students about that."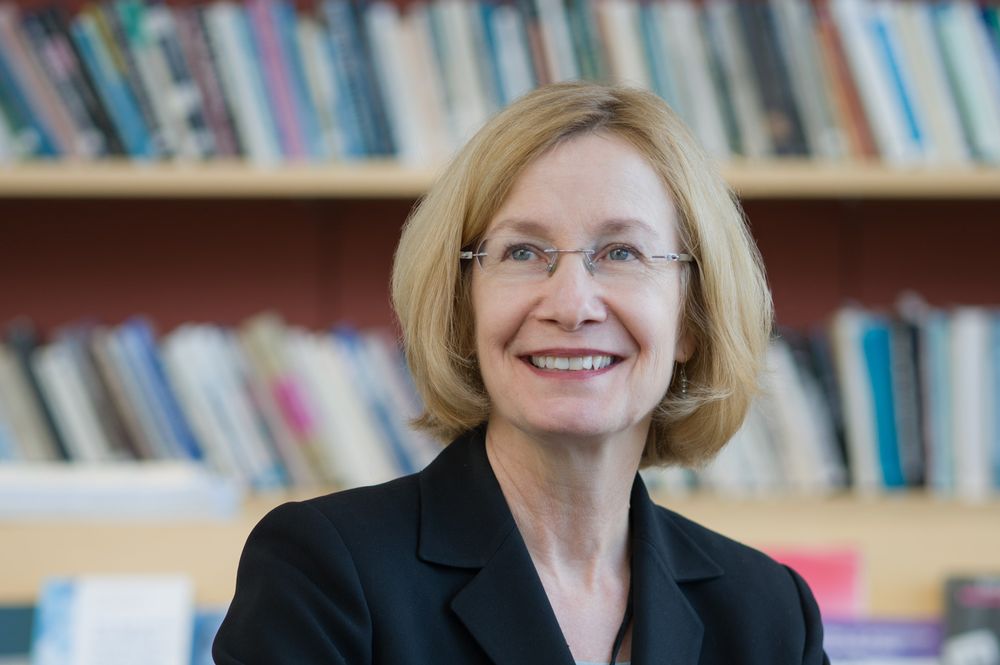 Lutz remembers giving one particular lecture when a student came up afterward, dressed in his ROTC uniform.
"And he said, 'You know, a lot of this information is very challenging to me. But I know it's going to make me a better officer.' Lutz recalled. "And I was a little bit taken aback, because I didn't necessarily think of my job as creating better officers for the U.S. military so much as questioning how many military officers get sent to war in the United States."
But Lutz now recalls the conversation as a gratifying moment in her teaching career.
"What he meant was, I will better understand the impact of my actions, of the things that I'm asked to do, on the societies where I might do them," she said.
Teaching involves a commitment, Lutz said, to preparing a new generation to live ethically, intelligently, and in line with their own values — even if they diverge from the teacher's values.
"I know sometimes in teaching 9/11 and teaching war, you're teaching people with different values. People for whom, who think about and will end up still thinking about war in very different ways," she said. "But hopefully more intelligently about it, with a better sense of the larger context in which our values take hold."
Lutz hopes to show students that war itself is not inevitable — and that the questions they ask about 9/11 are just as important to their learning as the answers they accept.
Antonia Ayres-Brown is a reporter for The Public's Radio and a Report for America corps member. She can be reached at antonia@thepublicsradio.org