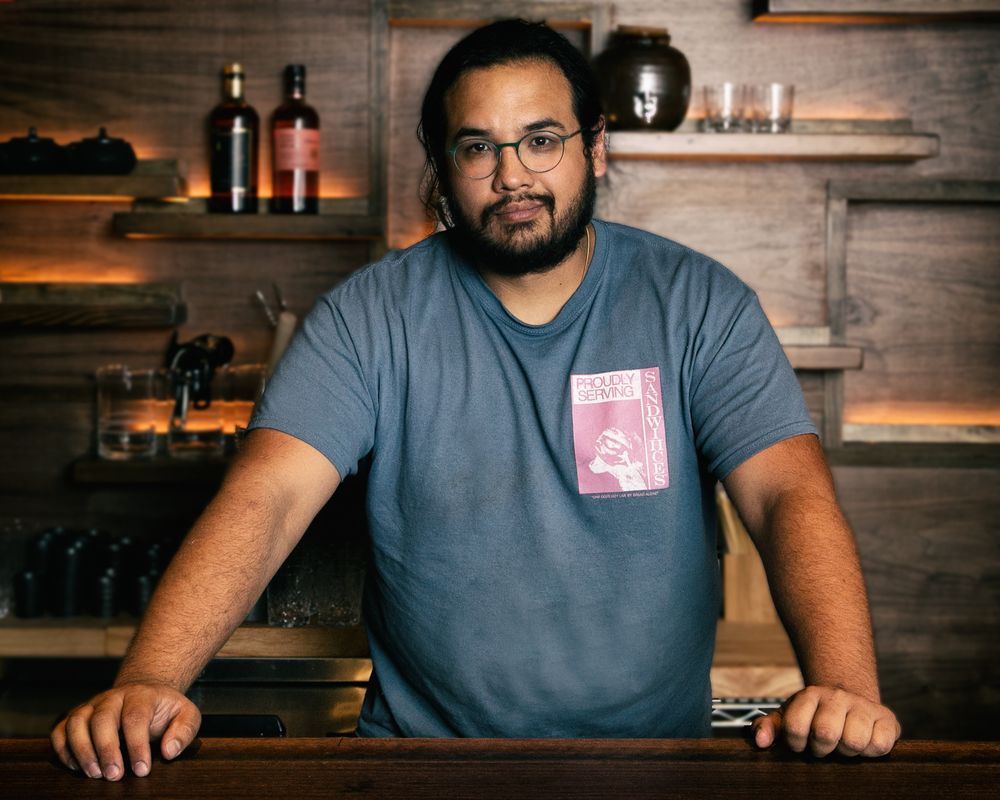 "It feels like starting over, for worse."
A few months ago, Providence restaurateur James Mark was feeling more comfortable about his business than he ever had before. He'd finished building a bar at his highly regarded restaurant North and successfully launched a second restaurant, Big King.
The lucrative Spring graduation season was approaching, and Mark was expecting to see his investments pay off. Then coronavirus hit and turned his business upside down.
"I laid off all my staff." Mark said. "It was just me left, and that was because I had less than a dollar—I had 67 cents—in my bank account. It feels like starting over, for worse."
Now, like so many other restaurant owners, Mark is scrambling to see if he can stay in business at a time when he can't legally serve sitdown customers. His accountant says he should just go on unemployment. Instead, Mark has hired back some staff and is trying to make a go at take-out.
But it's a challenge. His normal business model is based on serving a certain number of dine-in customers and mark-ups on alcohol sales. Now he's changing his business so fast he's not even sure if it's working, and he's not optimistic about the future.
"I'm not going to paint sunshines and rainbows, and tell myself this is going to work out well," Mark said. "In my best case scenario, I am going to have my restaurants back open again, a bunch of debt that piled up, and a large period of time where we weren't able to make money, and we had to put a bunch of people out of work."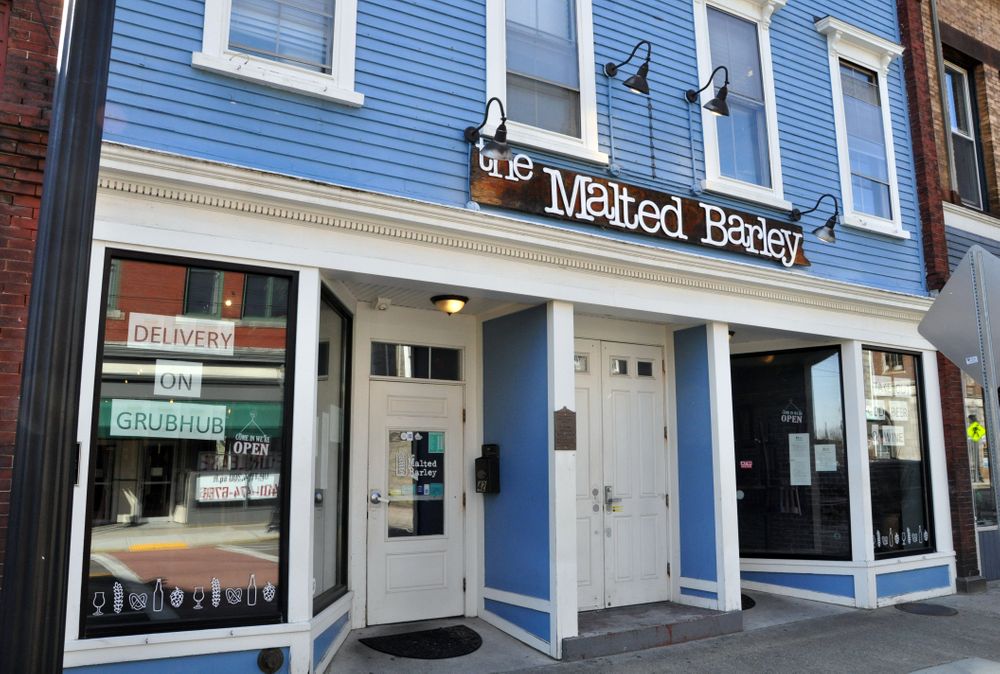 "This is gonna be bad."
Food has long been a crucial part of Providence's social scene and its economy—and that goes for towns and cities around Rhode Island as well. But now the state's restaurant industry is up against a massive disruption that could result in businesses closing for good.
"This is gonna be bad," said David Dadekian, owner of the Rhode Island restaurant news and marketing website eatdrinkri.com. "I don't want to be the doom and gloom guy on the radio, but this is gonna be bad."
Dadekian said he knows a few owners are already looking to sell their restaurants because they won't be able to reopen. But, Dadekian said, the impact on individual restaurants also varies.
Some places are already set up to do a high-volume, take-out business. But fine dining establishments aren't used to filling 60 orders at once, and consumers aren't used to turning to them for to-go orders.
"By nature, people don't think of a fine dining restaurant as some place to get takeout as opposed to their local pizza place," he said. "Across the board, I think those restaurants that aren't traditional takeout places, that are more sit down, dining places, are just trying to ease the hemorrhaging."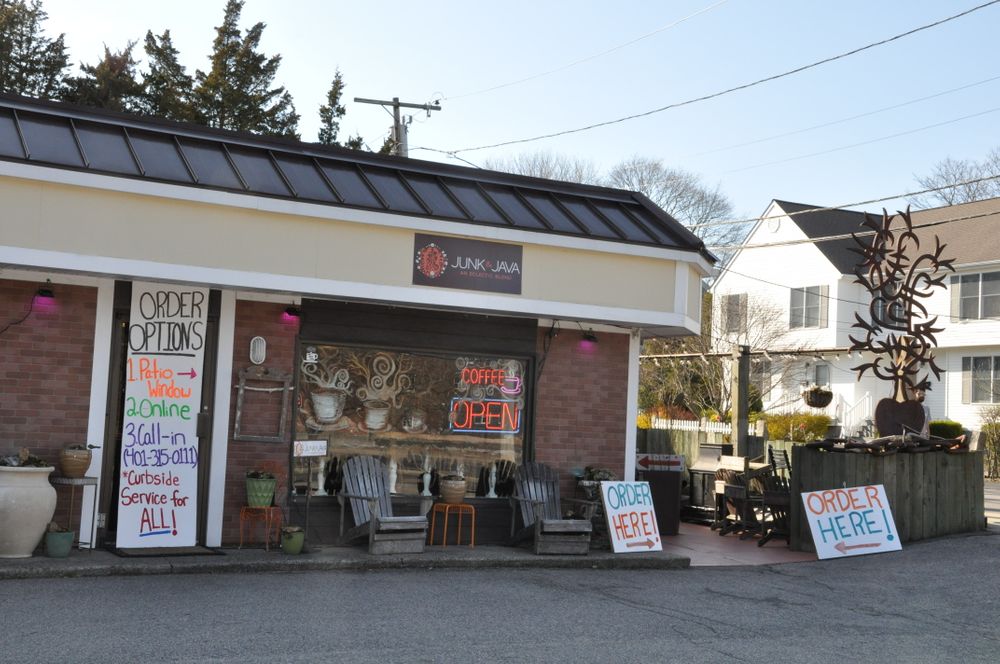 Restaurants might be saving some money right now by laying off front of house wait staff, but they still have significant costs to cover: utilities, equipment maintenance, insurance, and rent on dining rooms they can't use anymore.
Dadekian said some restaurant owners are trying to get financial assistance through the CARES Act recovery plan, but the system isn't smooth, there's conflicting information out there, and restaurant owners are having varying degrees of success getting assistance.
"We're going to need more money to get back open again."
Many in the restaurant industry say what lawmakers have done so far still isn't enough.
"We really appreciate that Congress is passing legislation to try to help small businesses," said Naomi Pomeroy, owner of the James Beard Award-winning restaurant Beast in Portland, Oregon, and a founding member of the Independent Restaurant Coalition. "But as restaurant owners, we're not sure: How do we fit in? How does that programming help us?"
The coalition was set up during the COVID-19 crisis to lobby for the unique needs of independently-owned restaurants.
Among its requests, the group wants to reform the terms of the new Paycheck Protection Program, and create a restaurant stabilization fund that can provide up to $100 billion in grants to independent restaurants.
"We're asking for some really specific things," Pomeroy said. "We're going to need more money to get back open again."
At the state level, Rhode Island Commerce is trying to help restaurants adapt to the rapid and drastic changes that have come with the coronavirus crisis. Earlier this month, the organization held a webinar to help restaurants improve their online marketing and ordering.
Vice President of Business Development Siu-Li Khoe said Rhode Island Commerce wants to help restaurant owners get through the immediate crisis but also position them to succeed beyond the short term.
"I don't believe that the generation of revenue that we're helping with will make them whole," she said. "But I also think that this is a long term opportunity for doing digital transformation that will make them even stronger coming out of this."
"What does that mean for my viability going forward?"
James Mark at North restaurant in Providence said, after the pandemic passes, the already-tough restaurant business could be even tougher.
There may be lingering government regulations on social distancing. More likely, he said, consumers will have shifted their expectations, and they'll hesitate to pile into small dining spaces the way they did before.
"We have models and have made investments in our restaurants being a certain kind of way," he said. "My smaller restaurant, Big King, we only fit 21 people in there, but they're all close together. And what does that mean for my viability going forward?"
Mark said he's ready to accept whatever fate awaits him. If things don't work out, he won't see it as a personal failure.
The restaurant industry, he said, is facing something akin to a natural disaster—potentially devastating and completely beyond its control.
[Alex Nunes can be reached at anunes@thepublicsradio.org.]