Lifespan and Care New England have signed a merger agreement to create one academic health system with Brown University, the companies announced Tuesday.
The long-anticipated deal between Rhode Island's two largest hospital networks includes a five-year $125 million investment from Brown, which operates the state's only medical school. Brown will join the governing board and "play a key role in integrating medical education and research with clinical practice" in the combined system, according to a joint statement.
The deal needs approval by both state and federal regulators.
Hospital leaders downplayed the possibility of job losses, saying that innovation and growth will lead to more jobs over the long run.
"While we see the potential in this proposed new entity, we remain skeptical without the assurance of a formal agreement on services and jobs,'' Lynn Blais, president of the United Nurses and Allied Professionals Union (UNAP), said in a statement.
The Service Employees International Union 1199 said that it is up to the hospital leaders to show how the merger will benefit all residents, particularly communities of color, "by improving access to high quality health care, growing good jobs, improving health outcomes and being good neighbors."
The plan, first announced in September, follows mounting financial losses for the two hospital systems during the coronavirus pandemic. It comes as Gov. Gina M. Raimondo, who has pushed merger talks between the two hospital systems, is poised to leave office to take over as commerce secretary in the Biden administration, pending confirmation by the U.S. Senate.
"There is no question that a local, integrated health care system is in the best interest of Rhode Islanders,'' Raimondo said in a statement. "Today's announcement will benefit patients by ensuring they have access to the highest quality of care and will spur economic growth by helping us attract top talent and solidify our position as a hub of innovation and scientific development.''
Lifespan and Care New England, which together control some two-thirds of Rhode Island's hospital market, have previously tried and failed to negotiate a merger. Talks between the two hospital systems and Brown began after Raimondo intervened to scuttle Care New England's negotiations to become part of Boston-based hospital giant, Partners Healthcare. The idea of one unified, Rhode Island-based not-for-profit system has drawn support from many local leaders, though some experts have said it raises antitrust concerns.
Leaders of both health systems and Brown said that combining their institutions would improve health care for Rhode Islanders and enable the creation of a more robust health system that provides the type of care for cancer and other specialties that some Rhode Islanders now travel to Boston or New York for.
Rhode Island is currently one of only a handful of states that has no academic health care system, Lifespan President and CEO Dr. Timothy J. Babineau, said in a video statement released by the hospitals. "If we don't do it now,'' Babineau said, "if it doesn't happen this time, the alternatives I think, will not be in the best interest of the community, the patients we serve.''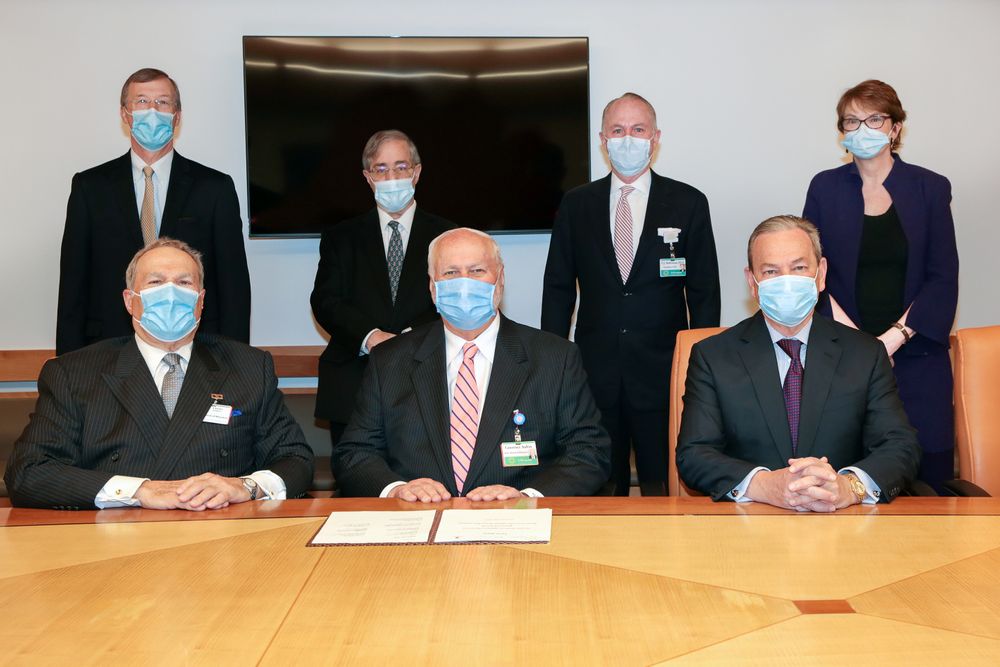 Lifespan:
Rhode Island Hospital (including Hasbro Children's Hospital )
The Miriam Hospital
Newport Hospital
Bradley Hospital
Care New England:
Women & Infants Hospital
Kent Hospital
Butler Hospital
Here's what the parties to the deal said about it in prepared statements:
Charles Reppucci, Care New England Board of Directors Chairman: "Combining health system operations with leading-edge research and renowned medical expertise will improve the quality of medical care for patients across Rhode Island and surrounding regions. The uniting of health care with medical education and research serves to advance biomedical discovery, educate future physicians, nurses and health practitioners in medicine and health care, and create a vibrant economic nexus in the region based on the health care industry.''
Lawrence A. Aubin, Sr., Lifespan Board of Directors Chairman: "It is gratifying to finally realize the vision of an integrated academic health system with Lifespan, Care New England and Brown University. Together, we are better able to serve as an economic engine for the state. The health sector in any region is a source of good paying jobs, not only within the hospital systems, but the businesses created and driven by goods and services that hospitals purchase. We want to be sure that these remain strong for many decades to come."
Samuel Mencoff, Chancellor of the Corporation of Brown University: "Unique to this business merger, is the intense involvement of Brown as a higher education institution committed to education and research. "Brown is excited to invest $125 million over five years to bring together the medical expertise and capacity needed to create exactly the kind of integrated academic health system that has provided such dramatic success in healthcare, medical education and biomedical innovation for other regions across the country.''
Dr. Timothy J. Babineau, president and CEO of Lifespan: "What I am most excited about is the ability of our new, locally based, academic health system to compete at a national level, innovate, attract top talent, develop new scientific knowledge, improve the care we deliver and serve as an economic engine for Providence and the state. This is an exciting moment-in-time, we cannot let it slip through our grasp yet again."
Dr. James E. Fanale, president and CEO of Care New England:"The positive reaction that we've seen, really across the board, to the creation of this new system has been outstanding. Our partners across the region, especially our internal colleagues and physicians, really support this because it's a very exciting proposition. Creating something new and visionary, but with concrete goals and true work plans, sets the integrated AHS up to achieve high quality care with local access for the people that we serve. It is something to be proud of.''
Dr. Jack A. Elias, M.D., Dean of The Warren Alpert Medical School: "If you learned from your doctor the devastating news that you had cancer, you want to go to a place that maximizes your chances of a having a great outcome. You want to go to a place where you have the best care you can get from a diagnostic and therapeutic perspective – a place that does cancer research, but that also has the latest in protocol-driven therapies so you can be with your family for many years to come. And, this is the difference that an integrated academic health system can make in patient lives. This is real."
Christina H. Paxson, President of Brown University: "We're committed to creating an integrated health system that increases access to excellent health care and by doing so, reduces health disparities. Great health care should be accessible to everyone, including people from communities that historically have experienced obstacles to accessing health care. The seamless integration of research and clinical care drives improvements in the health of patients by offering all Rhode Islanders access to state-of-the-art medicine."
-- Health Reporter Lynn Arditi can be reached at larditi@thepublicsradio.org
Related stories:
Lifespan and Care New England restart merger talks as pandemic-related losses mount
Care New England Pulls Out Of Merger Talks
Boston-based Partners HealthCare Ends Talks With Lifespan About Three-Way Partnership