Protesters wore masks, carried signs and chanted "Black Lives Matter!" outside the post office on High Street, as passing motorists honked their car horns.
Iccius Harley, who is African American, came to the demonstration with her sister, Shakeila, and two nephews.
Iccius said she comes from a military family and moved to Westerly in 2007 when she was in the seventh grade.
She and her sister have been called racist slurs living in the mostly white, suburban town, but Iccius said she was touched by Sunday's protest and other recent demonstrations of support in Westerly.
"The first day we had the protest out here I was in absolute shock and in tears just knowing that there was so much support that I didn't even know that I had," Iccius said, referring to an earlier protest. "It feels lonely when you're the one experiencing it and nobody's got your back. But when you come out here and you see all these people, and the majority of them are white and they have your back, it's definitely overwhelming."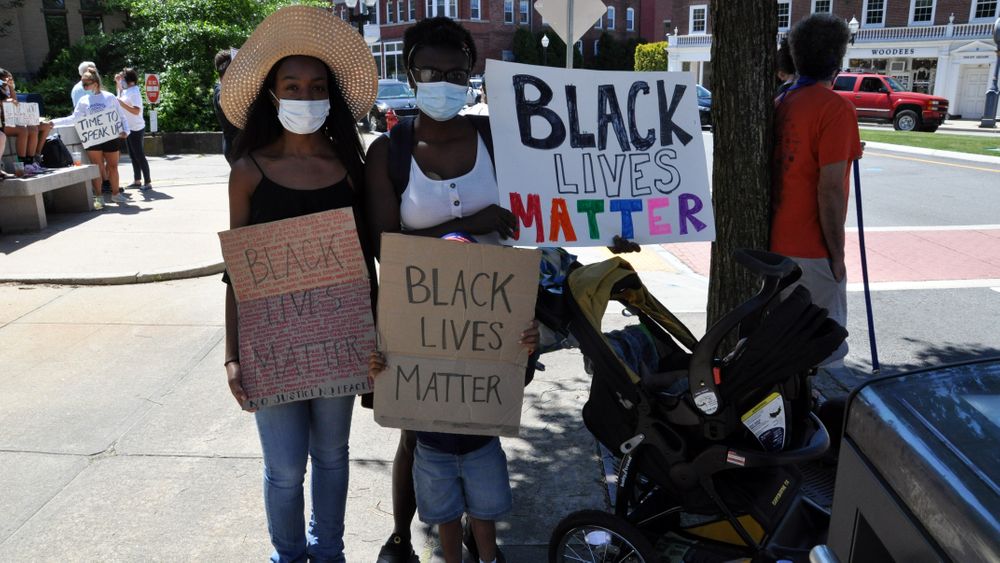 Iccius, who described her experience growing up in Westerly as "quite surreal," said she and her sister "never had an opportunity like this to make sure that people know, obviously, that we're here and our voices are being heard."
Her sister, Shakeila, said she wanted to speak out so that her two sons and niece don't have to live through the racism she's experienced.
"I remember being told one time that I didn't do well on one of my tests because I was black, was what another student told me," Shakeila said. "Being 13 years old and having someone tell you that, it hurts and it sticks with you. I'm 28 now, and I still remember being told something like that."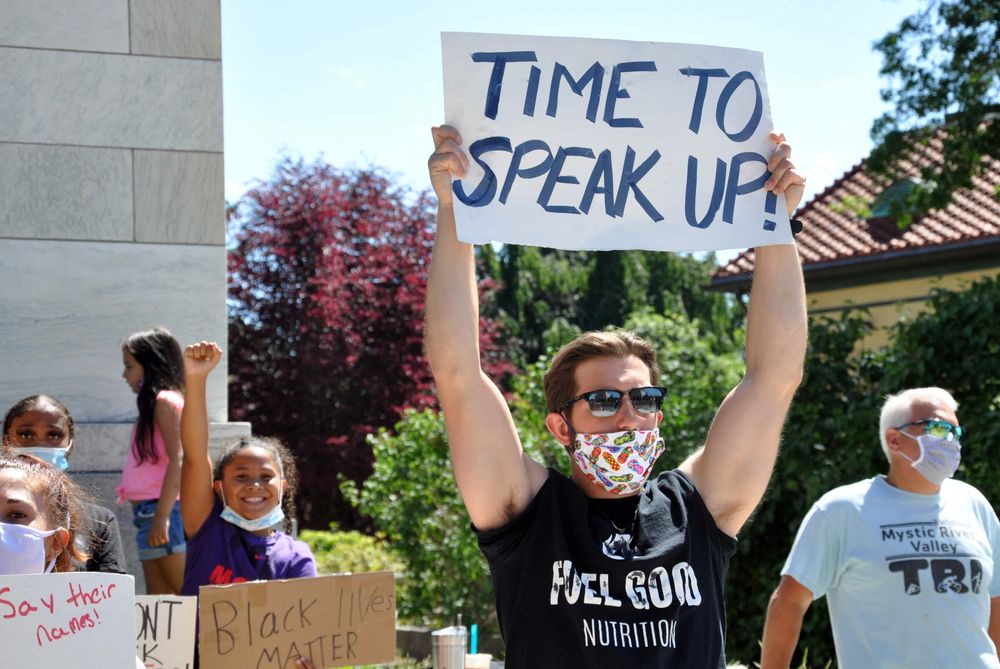 Earlier Sunday, Shakeila said, a man even came to the demonstration and confronted her.
"People were telling him, 'There's kids here.' But he just wanted to get his point across—he didn't care what he saw," Shakeila said. "He was yelling in my face. I put my sign up and stood in front of my children."
When she moved to Westerly, Iccius said, it was "a shock to come out here and know that racism is still alive and well, and there's a lot of racism in this town." But, she added, she doesn't believe people are taught to hate.
"I think they're just surrounded by a predominantly white community and they don't know anything else," she said. "They haven't experienced other cultures, other people that don't look like them. So their only reaction is to act negatively to somebody else who doesn't look like them."
Iccius added, "I'm glad that people have changed their opinions, people have seen that it's not OK to treat somebody else differently because of the color of their skin."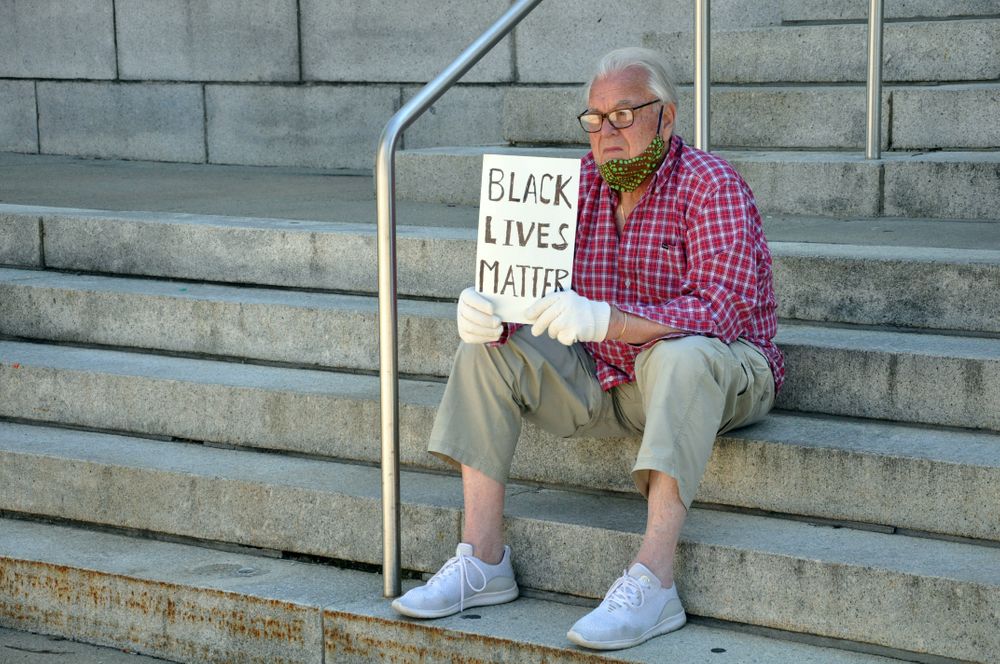 Sunday's protest is one of several demonstrations in Westerly in recent weeks. Protests have also been held in towns elsewhere around South County following the killing of George Floyd last month in Minneapolis.
Alex Nunes can be reached at anunes@thepublicsradio.org.