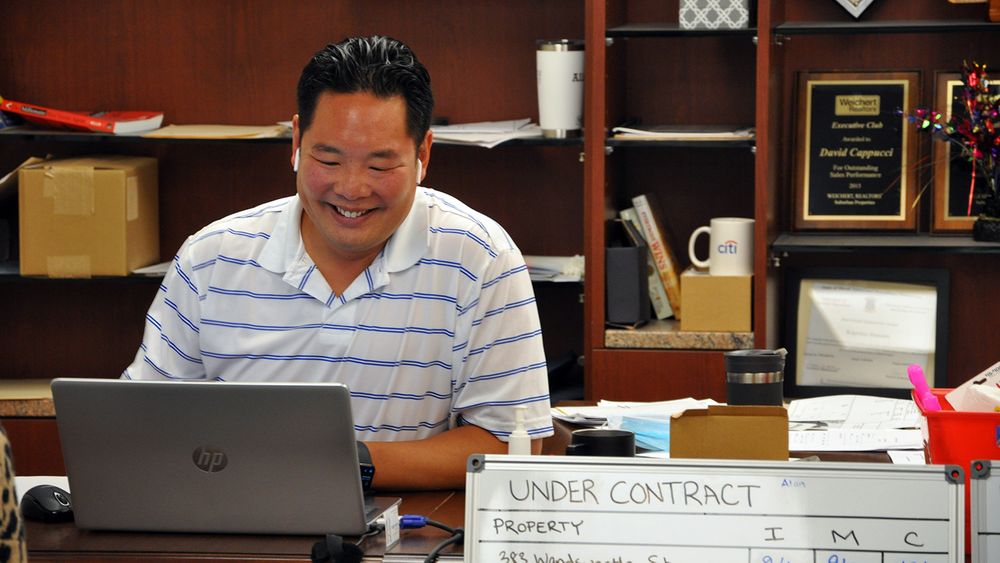 Property bidding wars have broken out across Rhode Island. The most recent monthly median sales price for a single family home is up double-digits over the same period last year, according to the Rhode Island Association of Realtors. In the southern part of the state, low inventory and a surge in out-of-state buyers have left realtors scrambling to close deals and get their clients into homes that can sell quickly above asking price.
South County Bureau Reporter Alex Nunes spent time at the offices of one realty agency, Key Real Estate in Wakefield, and brings us this audio postcard.
TRANSCRIPT:
ALAN YICK: Everyone's busy. We have quite a few deals. We have 30, 40 deals going on at any point. So it's trying to keep a lot of things in line and smoothly coming to the end. My name is Alan Yick. I'm a partner at Key Real Estate. I think with everything going on right now, some people are a little bit hesitant to sell and move, because we're in the middle of a pandemic, and we're not really sure what's going on. I think there's also higher buyer volume in our area, because the people have the ability to work from home. So we've been getting a lot of clients coming in from the metro areas that maybe spend weekends here, but would love to live here year-round. And now that they can all work from home, it's an opportunity for them to move here year-round and enjoy the beach and the lifestyle that we have in Rhode Island.
DAVE CAPPUCCI: It seems like they're coming here and they're staying here. Dave Cappucci, co-founder of Key Real Estate. We have the ability to go into an app called Listrak and look, and we could see how many views the house has had, you know, website traffic. So in this particular house—people from Boston are looking at it, I'm reaching people in Providence, all the way along the southern coast of Rhode Island, to Manhattan. And then we could even back out here and see if we have any views from anywhere else in the country. We got someone, maybe a few people in Kansas looking at it, which is kind of cool.
KAPRESE RANSAW: You know, we're just seeing some people who want to move closer to their family, wherever they might be coming from. Kaprese Ransaw, realtor. Some people realize, "Oh, I'm really far from my mother, or father, or my grandparents" or, "Oh, I'm going to be working remote for the next year-and-a-half or more, and the kids are going to be home. I need help."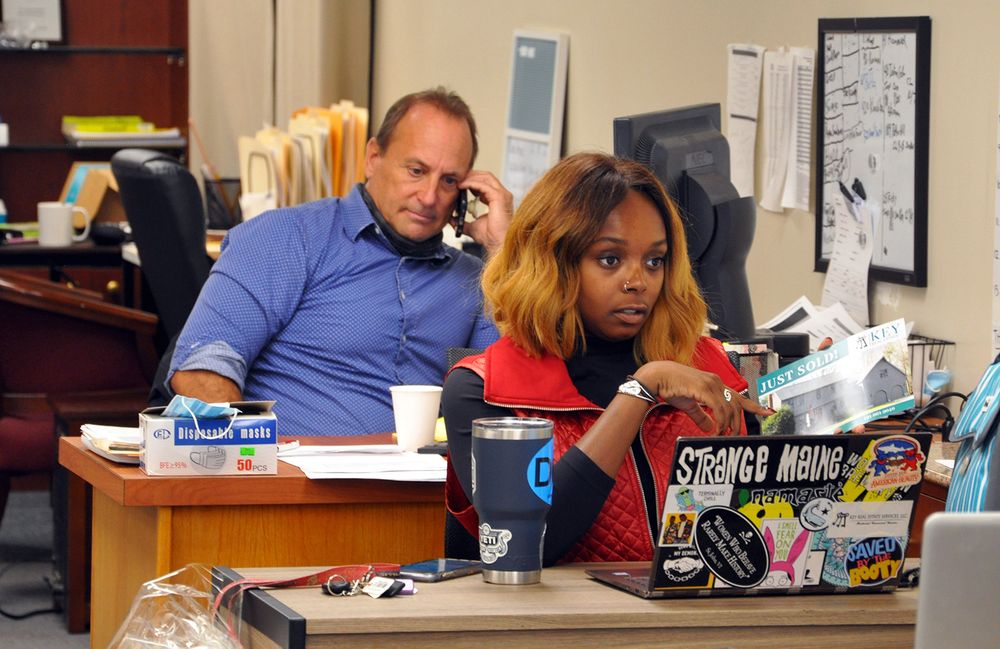 ALAN YICK: [Speaking on phone] Hi, Kevin. Yup, we do not have a clear-to-close yet. They needed one more thing that they submitted this morning regarding our buyer's Florida property. Okay. Got it. All right, very good. [Speaking to interviewer] So that was one of my clients calling in. We're trying to schedule a back-to-back closing. So that's when somebody is trying to sell a property to buy another property. In that particular case, the person that was buying our property had to sell a property. So we actually were going four homes back-to-back-to-back. So we're coordinating all that—sometimes can be a nightmare, because you're dealing with multiple loan officers, multiple attorneys, multiple agents, and trying to get everything lined up with COVID, and a lot of the paralegals and attorneys working from home and remotely. So it's definitely been a challenge for us.
ALEX NUNES: So a lot of balls in the air?
ALAN YICK: Always. A real estate agent's self-employed. There's no salary and nobody tells you to come to work. So what you're able to create and make is your business. So my goal this year was $20 million [dollars] in closed business. So fortunately, it looks like I will hit it. Last year I did about $16 million.
KAPRESE RANSAW: If you're not making money in real estate right now, you're not working hard enough. Because, you know, it's a lot busier. I feel like you have to sell your liver to get some of your clients some homes. A lot of people are coming out of the woodworks with cash. It's tougher for clients who are putting in offers with little to no money down. In Narragansett, South Kingstown, you know, there might be five offers on a property we're up against. I try to tell my clients, "Don't get too emotionally attached, because we might lose it." I had clients who were buying their first home in their 20s. They lost out on five homes before we found one for them.
DAVE CAPPUCCI: [Phone rings] I have to grab this. [Answering phone] Good morning, Cindy. Oh, yeah. Well, thank you for thinking of me. I appreciate it. [Speaking to interviewer] So that's a client, actually a New York client that I was working with that we started two years ago looking for a beach property here. When you work with someone for two years, you know, you become their friend. So she was calling to tell me to stay healthy.
Alex Nunes can be reached at anunes@thepublicsradio.org.