When COVID-19 hit Rhode Island last spring, Jake Kopper worried what the pandemic would mean for his business. He owns Shore Soap Co. with his wife, Steph. In March, they had to close their Thames Street shop, in the heart of downtown Newport, just as the city's busy season was picking up.
But as much of the state shut down, people's behaviors also changed. Constant hand washing became the norm. In Rhode Island — and across the country — there was a rush on hand soaps and sanitizers. When Kopper went to local stores around Newport, he didn't see much product left. Shelves were empty.
That's when buyers started turning to Shore Soap Co.
"It seemed like that drove a lot of people to maybe smaller businesses like us, that still had inventory that they could buy direct from online," Kopper said. "We pretty quickly saw that it might be beneficial for, I guess, soap in general."
Hand soap is part of a special club of products — like video cameras and at-home fitness equipment — that has thrived in this year's pandemic economy. Some U.S. brands saw hand soap sales grow by over 70 percent in the first few months of 2020. Many buyers have especially sought out handcrafted soaps that are gentler on the skin, like the kind Shore Soap Co. makes.
But Jake and Steph Kopper didn't see the pandemic as a money-making opportunity.
"Many people losing employment and working off stimulus — and everyone's kind of struggling. So it's like, what can we do to do our part?" Kopper said. "It seemed like the right thing to do just to get the product out."
In March, they agreed to sell their liquid soap at cost, slashing the price by about 30 percent.
Selling it at cost meant they'd only cover material and production costs. The Koppers wouldn't lose money on their soap, but they also wouldn't make a profit.
It was a risky move, but it paid off. The promotion boosted web traffic, and many buyers ended up adding other products — like candles and face masks — to their cart before checkout.
Jake Kopper called it a win-win. Shore Soap Co. made its essential liquid soap more affordable, but picked up enough side profit to get by.
This online business has come from near and far, Kopper said.
"The great thing about Newport is the tourism aspect. We have so many people that come visit, pop into the store, find our products, go home, and then they're able to go on our website and order and get it shipped to home," he said.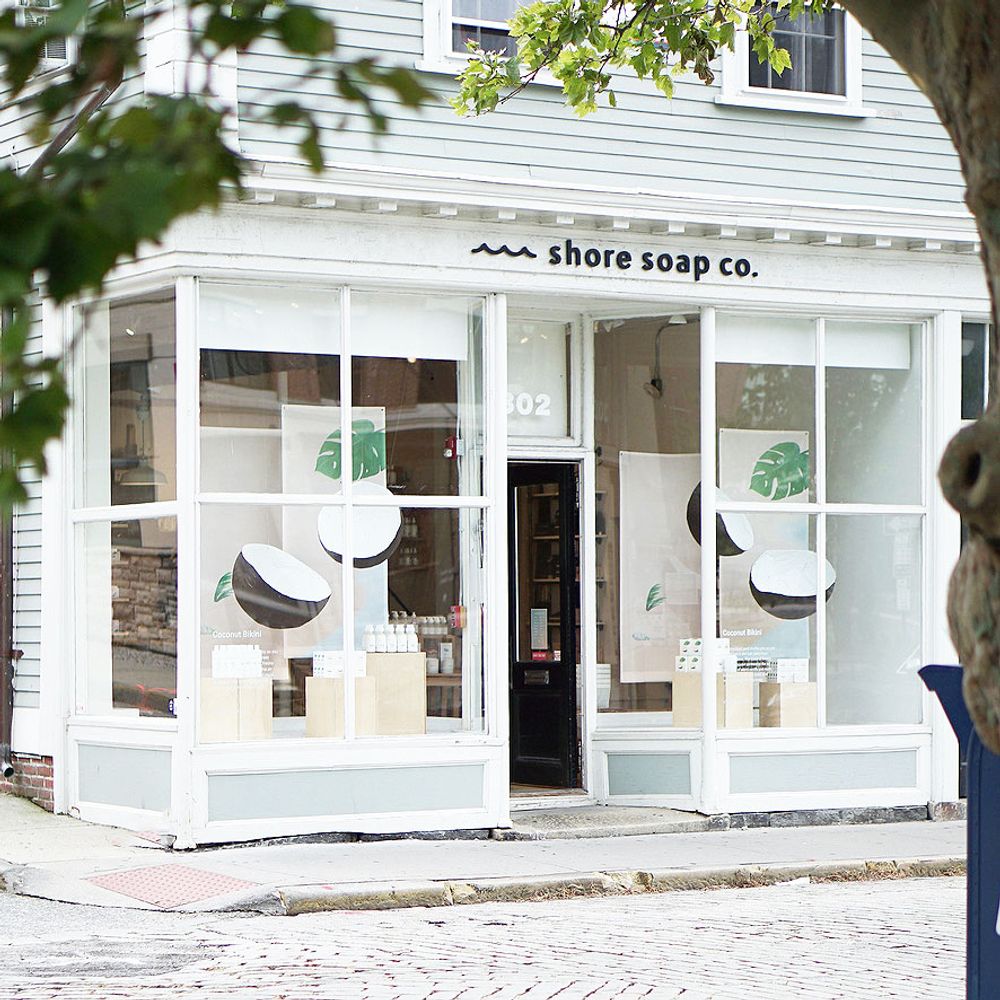 Since opening Shore Soap Co. in 2013, Jake and Steph Kopper have specialized in products that smell like a summer afternoon in Newport. Their soaps, scrubs, and lotions carry names like "Warm Sand" and "Changing Tides."
Jake Kopper said this aspect of the business has also contributed to their success this year.
While COVID-19 and related travel restrictions put a damper on Newport's tourism industry, Shore Soap Co. has tried to bring Rhode Island's city-by-the-sea to people quarantined at home.
The store raised the price of liquid soap by a couple dollars when Rhode Island started reopening in June, and they're now back to the normal price, 12 dollars. With COVID-19 cases surging again in Rhode Island, however, Kopper said they haven't ruled out another liquid soap discount.
Kopper has heard about other people in the U.S. trying to take advantage of the situation by charging higher prices for soap and hand sanitizer. Price gouging of essential goods is illegal during Rhode Island's state of emergency. Kopper said it's also unconscionable.
"I can't imagine raising the prices on the products just because the demand is there," he said. "I think it's important to do the right thing and just get the product out there so as many people as possible can wash their hands and stay on top of the personal hygiene."
In the meantime, Shore Soap Company has even adopted a new business motto. "Spread optimism, not germs."
Antonia Ayres-Brown is the Newport Reporter for The Public's Radio. She can be reached at antonia@thepublicsradio.org