Perhaps it's a truism, but it sure does seem that the older we get, the more we appreciate life's fragility and are better able to feel gratitude for whatever good fortune comes our way. As Cicero said more than 2,000 years ago, "Gratitude is not only the greatest of virtues, but the parent of all others." We hear similarly wise words from fourteen-year-old Ivan Tripp.

Ivan Tripp, a student at the Moses Brown School in Providence, lives with his family in Westport, Massachusetts.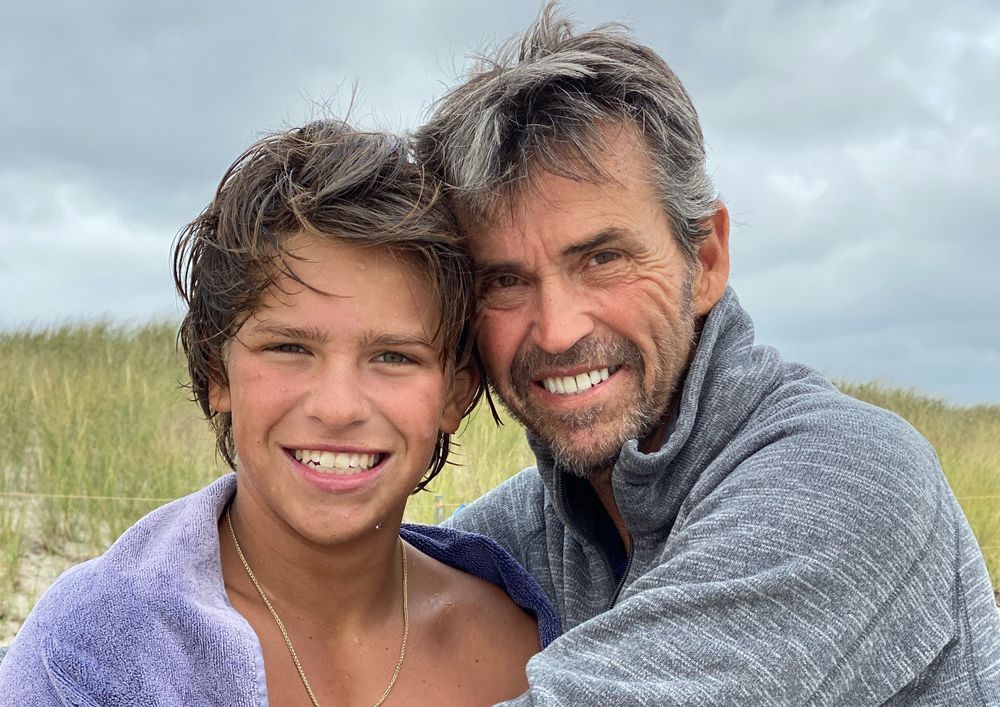 When I was 10, my dad was diagnosed with NKT Cell Lymphoma, a type of cancer that is both rare and aggressive. Luckily for him, it was treated and he went into remission. Unfortunately, though, he relapsed last winter and had to undergo a bone marrow transplant.
Before my dad got sick, we went on runs and played baseball. He was one of the healthiest people that I knew, not only strong physically, mentally too. When he was diagnosed though, our activities were put on hold. We didn't play baseball in our sunny yard, go hiking on our favorite trails, or run on the sandy beach. Part of our life lost its color and everything faded a bit.
The first time that he was getting treated with Chemo and Radiation, he was really sick and always tired. He stayed home from family activities. I wasn't used to this sort of change and I didn't like being forced to grapple with the uncertainty ahead, but we had to forge on. After 6 months, we finally got the news that he was cancer-free. I had just gotten into the car and it was a few days before my birthday. My mom told me that he had gotten a clear scan which showed no sign of cancer and my heart sighed with relief.
The first time through it, I learned to be thankful for my dad's life. The second time, I learned to be thankful for a stranger. When he had a bone marrow transplant, he needed a donor for stem cells. Out of 6 million people who were registered donors, there was one person who was a perfect match, a young woman from Germany. While she and I come from different backgrounds, we share the same commitment to care for the larger community of living beings.
After the experience of witnessing the devastating effects of this disease, I now think about life in a different way. I think about how lucky many of us are, who don't have to deal with a life-threatening illness. I believe it is so important for us to value every day and be grateful for all that is good in our lives. It is these ordinary things - a gift from a stranger, an afternoon sail, having my parents sitting together and watching me surf - that brings color into our lives and makes our lives so uniquely special.