Let's start with the obvious: The COVID-19 pandemic has turned all of our lives upside down. Or maybe it's inside out. Or maybe it's some other contorted version of what life once was. We've all made adjustments—some small, some medium, and some very large. Dave Ursillo shares with us his family's refreshingly creative reset of longstanding family traditions.
Dave Ursillo is a writer and author based in Warwick, Rhode Island, who works as a writing coach and leadership coach.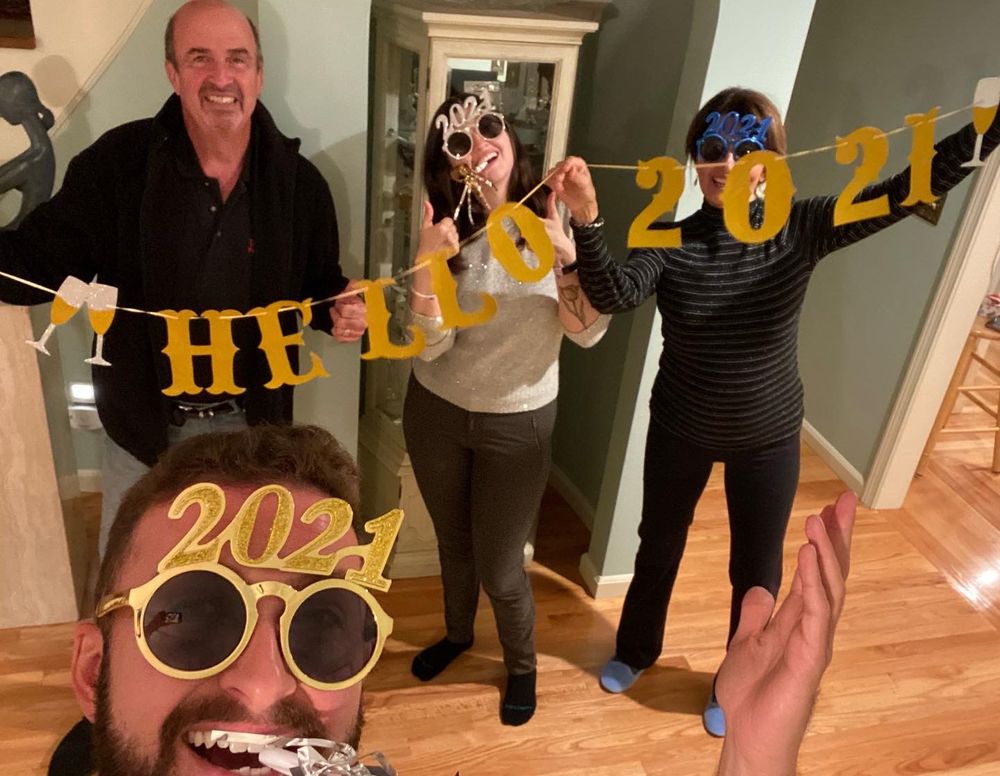 For my family and me, the holiday season for the year 2020 is already over.
But it's not for the reasons that you might rightly assume, given what this year has been for all of us.
Our family's holidays in 2020 are over because we have already celebrated all of them.
As has been the case for so many the world over, the pandemic disrupted how my family has been able to come together this year. Specifically, it's been my sister, Bianca, who lives in Los Angeles, who was left most isolated from the rest of our family in Southern New England.
So when an opportunity arose for her to spend a week with us this past October — and, because we figured we wouldn't able to get back together this winter if the pandemic worsened, I made a somewhat strange suggestion:
"What if we celebrated Christmas together in October?"
To my surprise, my family, who aren't the biggest holiday celebrators of all time, didn't just get on board, they ran with it.
My mom, Jane, insisted on a Halloween party consisting of dressing up in costumes, eating candy, and, for some reason, doing Jell-O shots…
My dad, David, wanted to celebrate Christmas Eve with his favorite traditional meal, the "Vigilia" or "vigil," an Italian-American tradition consisting of a dinner of seven fishes… and on it went.
By the end of it all, my family marathon-ate our way through all five of the major remaining holiday celebrations of the year — Halloween, Thanksgiving, Christmas Eve, Christmas Day, and New Year's Eve — over six days.
And I'm sure that we'll never forget it.
The simple reason why we celebrated all of our holidays early is that we wanted to be able to celebrate them together.
But I also think our motivation had something to do with the desire to reclaim the story of what the rest of our year would be, for ourselves.
In a year in which so many have lost so much, one of the subtler losses we've all experienced has been losing the feeling that our stories are still our own to tell.
My family took back our holidays, despite the seeming inevitability that the story would be "told for us" by circumstances beyond our control.
I hope that my family's early holiday season — and, with it, making a story that we will never forget — is enough to remind you, dear listener, that we all still possess the power to tell our own stories.
Even in 2020.