Seasons, especially the shift from one to the next, are complicated. For some, the shrinking daylight and chillier air are filled with foreboding. But others of us relish the changing solar and lunar dance. As Mark Twain wrote, "I think that to one in sympathy with nature, each season, in turn, seems the loveliest." For Leigh Vincola, it's best to appreciate the season we're in, right now.
Leigh Vincola is a writer, food systems advocate and, she says, emerging yoga teacher. She lives in Providence.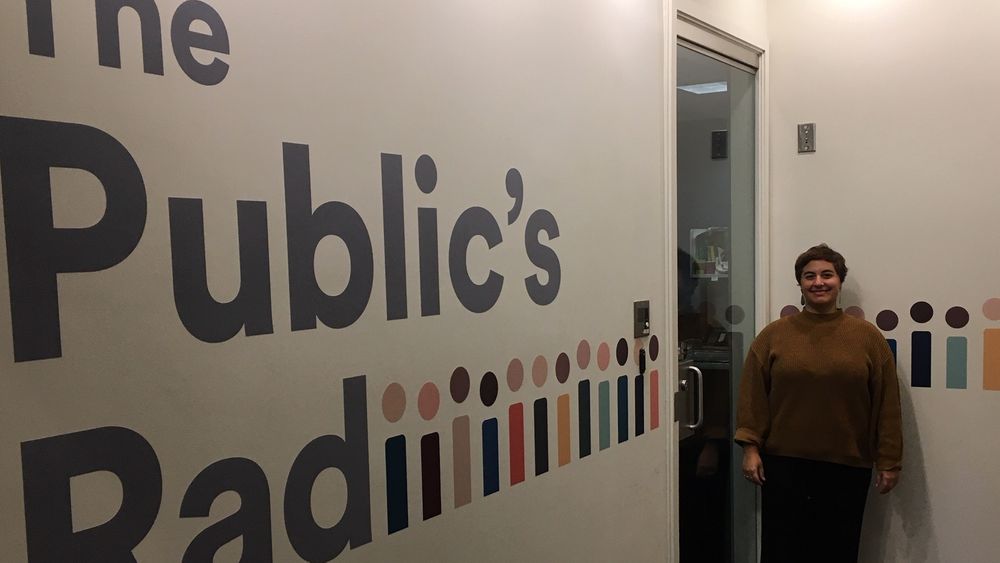 The first half of November is the sweetest time of year. It is here we fall back and slow down, way down. Only the oak leaves remain, clinging to the silhouette of ancient bark and branch as the sun sets in late afternoon. The earth goes quiet and so do I.
Everyone around me grows depressed as the daylight wanes and thoughts of long winters take up space in their minds. I, on the other hand, settle into my knowing season and a warm flame grows deep inside me. The word around me finally matches the vibration I am at my most whole. Quiet, internal, reflective.
I grew an affection for this time of year when I was living with my mother on an island after graduating college. Summer turned to fall and I was painting houses to save up money before moving out west. By November my mother began re-doing her bathroom, the bathroom with the only shower in the house. I grew accustomed in those dark days, to taking a bath in the upstairs bathroom, in a deep clawfoot tub that faced an open window. I would light a candle and place it on the toilet while letting the tub fill with warm water and scented bubbles. As I washed off the paint and chemicals from the day, I could see the windy road in front of the house and the knotted shapes of island scrub oaks against the backdrop of a blue-black sky. By the time I finished my bath, the first stars would make themselves known the moon would begin its nightly rise. As the days continue towards the holidays, little white lights strung fondly on the neighbor's cabin became part of the landscape.
It's been twenty years since those baths, but the resonance of their ritual buried itself deep inside me. Today, as I search for more ways to unplug and tap into a pre-Internet internal rhythm, that soothing resonance from years ago re-surfaces when the calendar turns to month eleven.
In November I take a deep breath, my body softens and my roots grow down. I walk in afternoon woods and crunch gold and brown leaves under my boots. I grow tired at my desk at 4:00 p.m., ambling towards home as soon as I can to roast vegetables and stir soups. I begin indoor projects, hanging art and painting walls, and my pen finds its way back to the page. The whole winter of quietude lays ahead of me. There is so much peace in that. So much space.
It is in the quiet, dark spaces when we are encouraged to go inward that my fire glows strongest. Some of us thrive here, but we are not many. We are taught we should always be doing and achieving and engaging, and learn to numb out the dark spaces in between. But we need this space; without it we have little to give.
The holidays are coming but they're not here yet. So for right now, take pause, take space and sip the sweet nectar of early November.