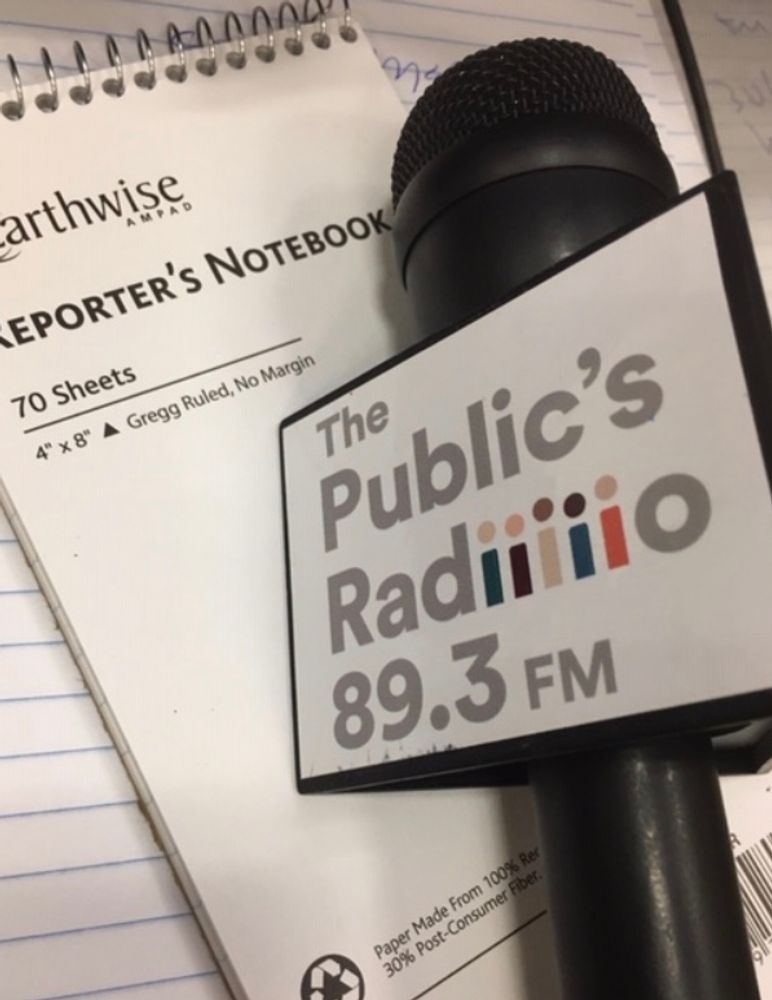 The pre-holiday slow down is upon us, with prime opportunity for news dumps. Thanks for stopping by. As always, I welcome your tips and comments, and I wish my readers happy holidays and better times in 2021. You can follow me through the week on the twitters. A quick programming note: I'm taking some time off, so my TGIF column will next appear on January 8.
*** want to get my column in your inbox every Friday? Just sign up right here ***
1) Suffice it to say that leading Rhode Island through a global pandemic was not on Gov. Gina Raimondo's to-do list at the start of 2020. But here we are, on the cusp of a new year, with both the promise of a highly effective vaccine and a death toll of more than 300,000 Americans. "The next few months are likely to be the most challenging that we have ever seen," Raimondo told me this week in a year-end interview. "I think they're going to be the hardest months of the whole crisis." As the governor noted, hospitals are bursting at the seams, and Rhode Islanders are understandably tired of dealing with the situation, yet the winter weather means that people mostly need to stay indoors. The governor finds some hope in how the state's test positivity rate is falling, "but it's going to be until the spring before the majority of Rhode Islanders are vaccinated and we're just going to have to continue to follow the rules even though we're all very tired of doing that. We can do it, but it's going to be a difficult time."
2) What will Rhode Island look like when it starts to emerge from the economically debilitating effects of the pandemic? During the House of Representatives' budget debate this week, GOP lawmakers panned the state's efforts to assist small businesses. "They're starving just to get by and regrettably despite what we're hearing, there has been very little response from this administration to those small business needs," said Whip Mike Chippendale (R-Foster). Asked earlier in the week about similar criticism, Gov. Raimondo acknowledged the difficulty of the situation and said her heart goes out to small businesses. "Everyone you talk to, it's like, 'Survival is the game,' " she said. "I'm really trying to put myself in their shoes and trying harder every day to help them meet their needs." At the same time, Raimondo said Rhode Island compares favorably with some nearby states: "If you look at the amount of money that we've put out in Rhode Island, that I have allocated to our small businesses, it's like 10 times what Connecticut has done, and almost 15 times what Massachusetts has done." The governor said the federal government needs to do more to help address the situation.
3) More than a few observers thought the money-laundering case against Jeff Britt was overcharged. Fewer expected Superior Court Judge Daniel Procaccini to completely eviscerate the state's prosecution of the storied political operative. In his 34-page decision, Procaccini found fault with the state's money laundering statute and prosecution witnesses (especially Vic Pichette), and he tossed the misdemeanor count of making a prohibited campaign contribution. On the surface, this looks like a noteworthy loss for Attorney General Peter Neronha. Yet Britt's trial in October, by exposing such practices as the surveillance of Steve Frias, certainly did not help House Speaker Nicholas Mattiello -- who got soundly defeated for his state rep seat in November by Republican Barbara Ann Fenton-Fung. To some, Procaccini's decision sends a message that it's acceptable to use vague testimony at trial. To others, the resolution shows how Neronha is keeping a close eye on campaign finance, and that lawmakers and those around them had better mind their compliance with the law. As Neronha said, "The evidence introduced at trial plainly demonstrated just how critical that fight is. Politics doesn't need to be a dirty business. It doesn't need to involve soliciting fake donors to create an illusion of an independent endorsement. It doesn't need to involve complex schemes designed to deceive voters."
4) One of the administration posts yet to be filled by President-elect Joe Biden is secretary of Commerce. That role seems most aligned with Gov. Raimondo's resume and background. According to The American Prospect, Raimondo is one of the names dominating rumors about the post. Asked prior to that report about the possibility of her taking on Commerce, the governor told me, "You know, I have been asked this probably a dozen times and I don't have anything more to say about it – other than to say I'm fully and completely focused on managing Rhode Island."
5) The curtain is set to rise on the Speaker Shekarchi era at the General Assembly on Tuesday, January 5, at the House's temporary home at the Veterans Memorial Auditorium. The most immediate questions involve the Warwick Democrat's selections for such key roles as chief of staff, legal counsel, and members of his leadership team. Shekarchi appears to be keeping his thinking largely to himself until after his formal election as top dog in the House. It also avoids disappointment in the run up to the new session for those who do not ultimately get picked.
6) Another thing to watch in the new legislative session: the competing factions in the 10-member House GOP caucus, with one past gubernatorial candidate (Rep-elect Patricia Morgan of West Warwick); the wife of a past and possibly future gubernatorial candidate (Rep-elect Barbara Ann Fenton-Fung of Cranston), and the socially liberal/moderate, fiscally conservative GOP leader, Blake Filippi of New Shoreham, who is certainly a potential gubernatorial candidate in 2022.
7) The ultimate details of what level of federal aid emerges from Washington will have big consequences on the 2021 legislative session in Rhode Island. Gov. Raimondo tells me she expects a deficit of between $400 million and $450 million for the fiscal year starting next July 1. "If we don't receive additional federal stimulus, everything is on the table, including raising taxes," she said. "I would like to avoid raising taxes. However, if we have to raise taxes, then the right way to do it is on the wealthiest, because we need everyone to pitch in to help us rebuild."
8) While public subsidies for the private sector are a sore subject in Rhode Island (38 Studios, anyone?), the lightning-fast rollout of the COVID vaccine reflects just such a partnership. According to Neil Irwin, writing in The New York Times, "The nine months of the pandemic have shown that in a modern state, capitalism can save the day — but only when the government exercises its power to guide the economy and act as the ultimate absorber of risk. The lesson of Covid capitalism is that big business needs big government, and vice versa."
9) From the latest Rhode Island Standard of Need report by the Economic Progress Institute: "It costs a single-parent family $57,671 and a two-parent family $64,526 to raise a toddler and a school-aged child. A single adult has expenses of $24,513 annually to meet his or her most basic needs … Many Rhode Island households do not earn enough to make ends meet, with Latinx and Black households less likely than White households to do so. In Rhode Island, 72 percent of Latinx adults without children earn less than the income required to meet basic needs, as do 59 percent of Black and 56 percent of Asian Rhode Islanders, while 49 percent of Whites do."
10) Via Pew: 20 striking findings from 2020.
11) While Rhode Island set a record for the number of people voting in the presidential election, more than 80 million Americans stayed home this year. A poll by NPR and the Medill School of Journalism found that the top explanations include not being registered to vote, not being interested in politics, and not liking the candidates.
12) Two things for your worry list for 2021: 1) experts fear conspiracy theories could lead to mass radicalization among the right wing; 2) the suspected Russian hack. But traps are showing progress against murder hornets.
13) Fallout continues from WPRI-TV's Steph Machado's report on how Providence City Councilor Michael Correia made remarks -- called "hurtful and disrespectful" by Council President Sabina Matos – about transgender woman Justice Gaines. Correia, who represents the Manton and Mount Pleasant neighborhoods, has apologized. Mayor Elorza and some councilors have condemned the remarks, while the Providence chapter of the Democratic Socialists of America say that Correia should step down. Correia has resigned from a leadership post, but he plans to remain on the council.
14) Inside the ER: via Lynn Arditi, what it's like being on the front lines in the time of COVID.
15) Give it up for John le Carré, one of the greats, who recently died at age 89. Via the NYT (with recommendations on his best reads): "For millions of readers across the world, his allure lies in the authenticity and believability of his novels. Le Carré worked as a British agent until his literary success allowed him to quit his undercover work to write full-time. His spies are morally ambiguous, genteel, solitary — a marked departure from the suave and high-octane figures like James Bond, who glamorized the practice of espionage. His books feature labyrinthine plots and high stakes; the greatest betrayals and acts of deception are often internal."
16) Kudos & congrats to Dante Bellini, whose documentary, "Ken Burns: Here and There," began airing on PBS stations last month.
17) When Gov. Raimondo and I spoke earlier this week, she said she hadn't yet decided what to cook for Christmas, although some approximation of La Vigilia (aka The Feast of the Seven Fishes) is planned for Christmas eve. If you're looking for a hearty and delicious winter dish to try in your kitchen over the holidays, try this recipe for mushroom bourguignon.
18) Coming at 2 pm on December 25, Christmas, from The Public's Radio and the Gamm Theatre: a live radio production of 'It's A Wonderful Life."
Ian Donnis can be reached at idonnis@ripr.org