Brown University President Christina Paxson is the guest this week on Political Roundtable.

The topics include the proposed academic health system between Brown and the state's two largest hospital groups, Lifespan and Care New England.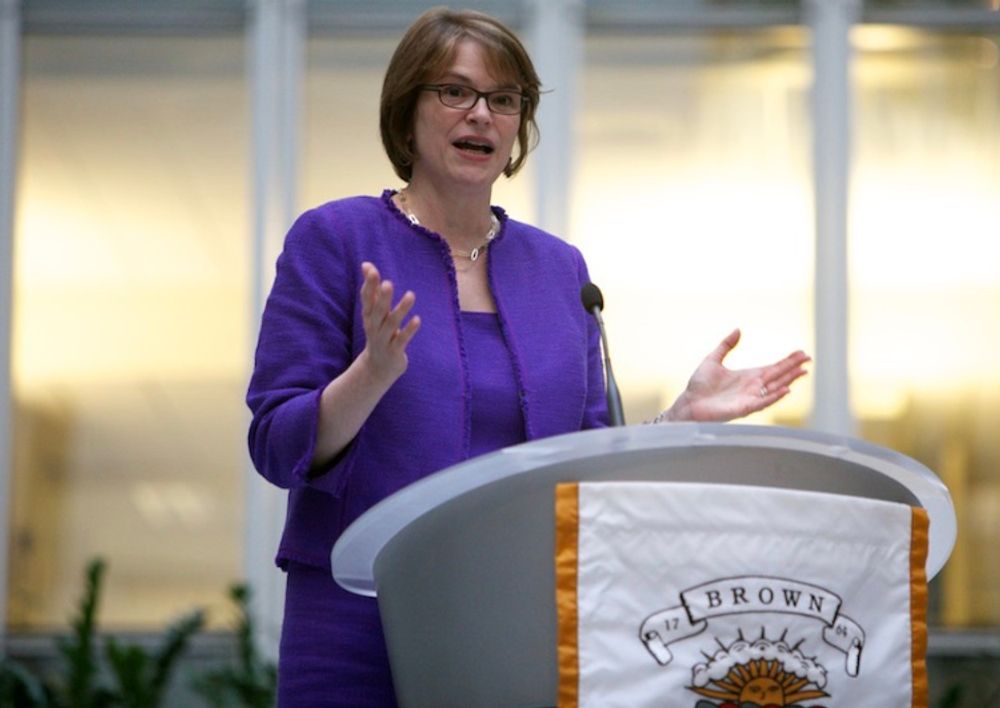 Paxson came to Brown in 2012. Other topics include how long she hopes to remain as president, efforts to promote life science research in Rhode Island, the effect of COVID for a generation of college students, and more.
Ian Donnis can be reached at idonnis@ripr.org. Follow him on Twitter @IanDon. Sign up here for his weekly RI politics and media newsletter.