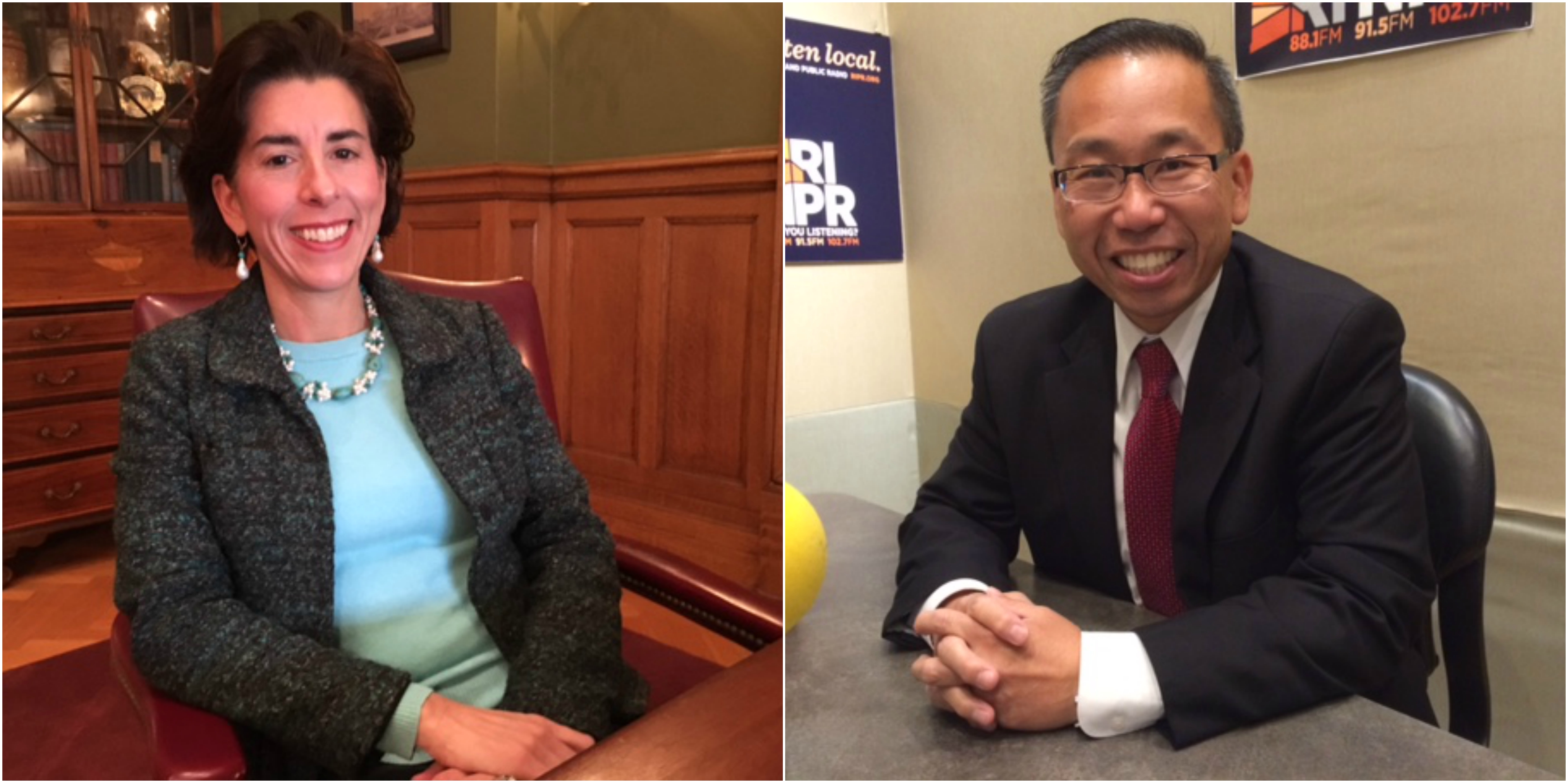 With just over a week until Election Day, Rhode Island Gov. Gina Raimondo holds an almost 11-point lead over her top rival, Republican Allan Fung, according to a new poll by WPRI-TV, Channel 12, and Roger Williams University.
The poll shows Democrat Raimondo with 44.5 percent of the support, compared with 33.7 percent for Fung, and 9.4 percent for independent Joe Trillo.
Moderate Party candidate William Gilbert and Compassion Party candidate Anne Armstrong each attracted 1.7 percent of the vote, while independent Luis-Daniel Munoz pulled 0.5 percent.
Fung's share is less than in previous polls, suggesting that negative ads run by Raimondo's campaign have taken a toll on the GOP candidate.
In March, for example, a WPRI/RWU poll showed Fung with 35.6 of the support, compared with 38.2 percent for Raimondo. The two candidates were in striking distance of each other in August.
By October, though, a poll done by The Public's Radio, The Providence Journal, and ABC6 showed Raimondo pulling away from her GOP rival.
Meanwhile, in another factor for local GOP candidates, President Trump's unfavorable rating came in at 62 percent.
The poll by veteran WPRI pollster Joe Fleming is based on interviews with 416 Rhode Islanders and it has a margin of error, plus or minus, of 4.8 percentage points.
Voters will make their choices on November 6.