A group of firefighters became trapped in a multifamily home on Lowell Street. They were rescued, but 36-year-old Christopher Roy of Shrewsbury later died.
Roy was injured as the fire quickly intensified, and died despite rescue efforts.
City Manager Ed Augustus said Roy's death is a reminder of what the department does for Worcester.
"Every day our firefighters risk their lives without a second though," Augustus said. "It is important for us to know and appreciate how incredibly hard the men of the Worcester Fire Department fought to save Chris' life, and we know how devastation this is to them."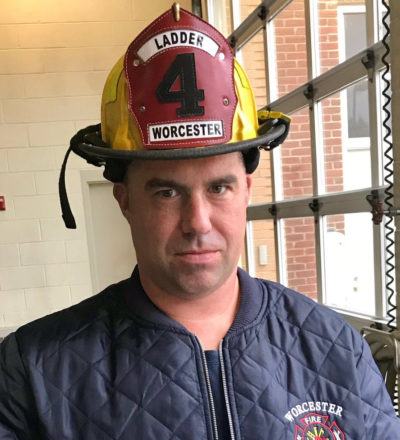 Worcester Fire Chief Michael Lavoie also commended his crews on their heroic efforts under extreme conditions.
"Every person on the fireground gave 110 percent to try and rescue the firefighters who were in danger," Lavoie said.
Christopher Roy had only been a Worcester firefighter for two and a half years. He was one of several to plunge into a burning house that was home to six families. Another firefighter was hurt but is recovering.