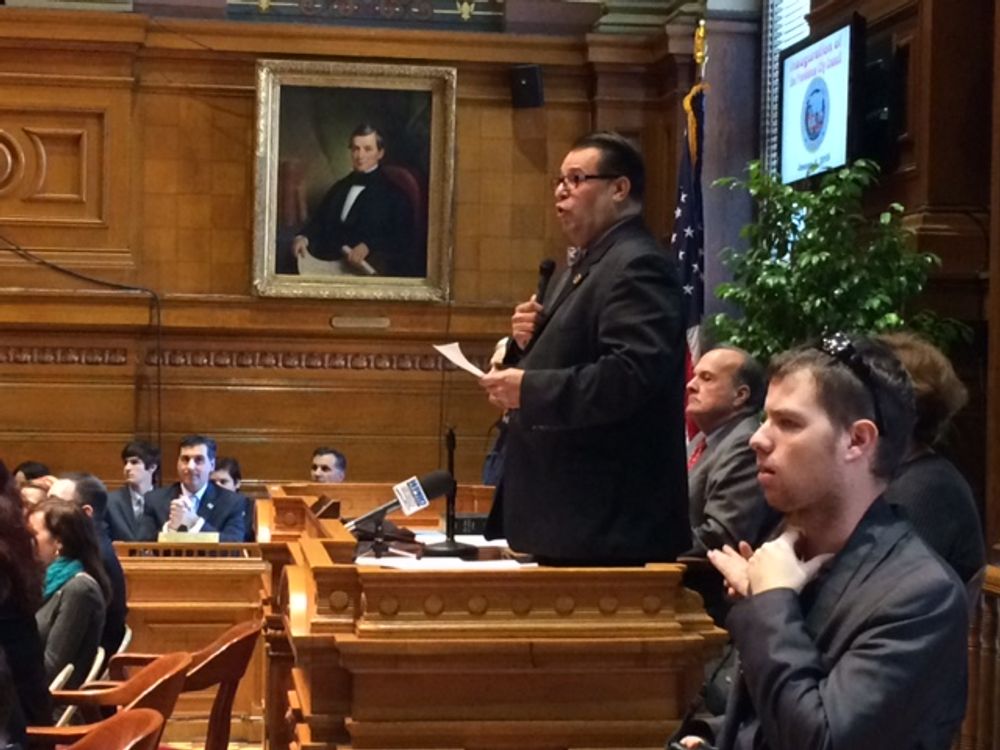 Back in 2015, Luis Aponte was riding high when he won election as president of the Providence City Council.
"The people of Providence can expect that we will as a body, a legislative body, begin in earnest the wok of the city," Aponte told reporters after his swearing-in.
But Aponte was indicted in 2017 after the Board of Elections exposed how he had used more than $13,000 in campaign funds for personal use. Aponte pleaded no contest last month and resigned from his longtime council seat.
The Aponte case shows how Rhode Island's Board of Elections is playing a stepped-up role in policing the state's campaign finance laws. Things have gotten better since the agency's leadership changed in 2016. And the Elections Board's top campaign finance investigator, Ric Thornton, is well respected for his work.
"Ric Thornton does a great job, but he can not do it alone," said state Sen. Sam Bell (D-Providence). "Part of our issue here really is a lack of funding for enforcement."
Bell is among those who say that despite improvements, the Elections Board needs more funding to oversee the campaign money that flows through Rhode Island politics.
"Quite frankly, just the volume of material they receive in terms of filings is overwhelming, which means that rooting out problematic filings falls to a lower priority," said John Marion, executive director of the non-partisan good government group Common Cause of Rhode Island.
Marion points to how campaign contributors often leave blank on Board of Elections' filings the place to fill in the name of their employer. This employment information is important because it could shed light on whether people giving money to politicians work for companies seeking state business.
"By law, they're supposed to follow up on that and you don't see that happening, and that's a big hole," Marion said. "And so there's information we're losing because they don't have enough resources."
You don't have to look far to see violations of Rhode Island's campaign finance laws.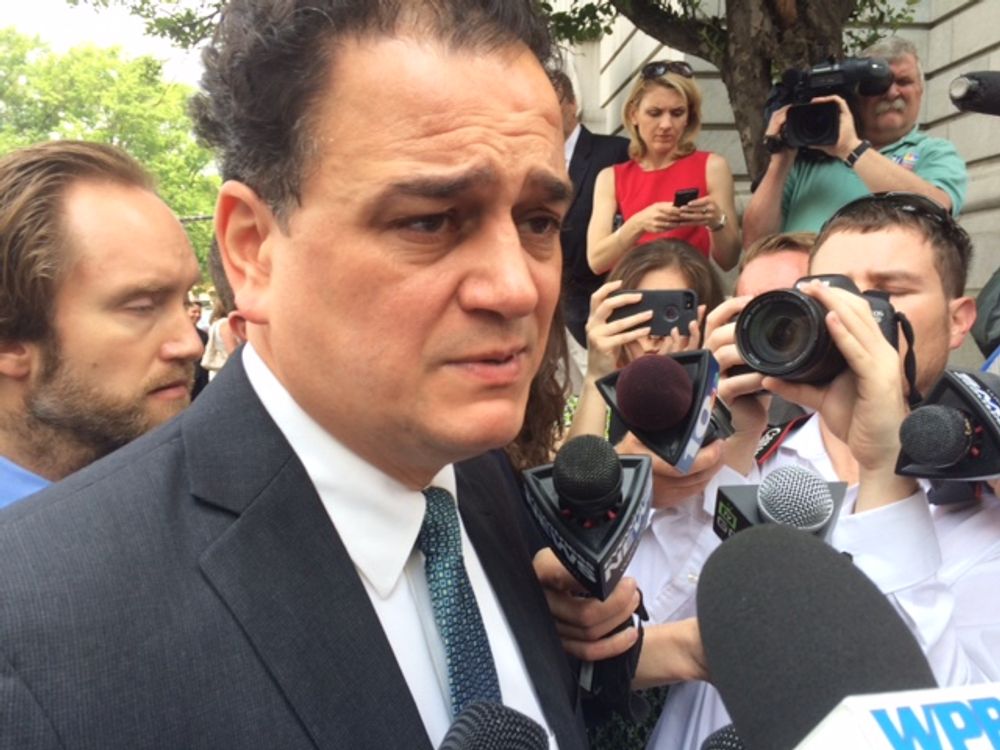 Back in 2015, former House Speaker Gordon Fox pleaded guilty to charges including bribery and using more than $100,000 in campaign funds for his mortgage, car payments and to pay off spending on his American Express card.
"There's no excuse for my behavior – I'm very sorry for it," Fox told reporters.
The Elections Board helped trigger a case involving the former number 2 official on the Providence City Council, Kevin Jackson. He was sentenced to prison last year for embezzling more than $125,000 from a youth sports group and steering about $12,000 in campaign funds for his personal use. And a series of Rhode Island lawmakers have run afoul of the law on issues involving their campaign accounts.
Sam Bell, the state senator from Providence, believes these cases hint at more violations. Bell said Rhode Island needs stiffer enforcement to root out this kind of wrongdoing: "The Board of Elections needs a well-staffed team of attorneys to understand the legal issues, and a well-staffed team of investigators.
The Board of Elections' operating budget has increased by about $700,000 over the last five years, to about $2.7 million. Among other things, that has enabled the board to increase its campaign finance staff by one person, from three to four.
Elections Board Vice Chairman Stephen Erickson said three more staffers could make a big difference. He said making the case for more state employees has been difficult in the past, but believes the tide may be turning.
"We're hopeful that given the increased attention to campaign finance, that there will be increased attention to maybe giving us some more flexibility in terms of employment, an investigator, an auditor, something along that line," Erickson said.
The General Assembly sparked some improvements around the time of the Gordon Fox case. Thanks to a 2015 law initiated by the legislature, candidates now have to maintain separate bank accounts for campaign funds. They have to have a separate campaign treasurer if they raise or spend more than $10,000 in a year. And candidates need to give the Board of Elections a fourth-quarter bank statement for their campaign accounts.
But unlike some states, Rhode Island still does not regularly perform random audits of politicians' campaign accounts -- a situation identified by The Public's Radio after Rep. Joe Almeida (D-Providence) was charged in a campaign finance case in 2015.
And Erickson agrees with Common Cause's John Marion about how the Elections Board lacks the resources to chase down missing employment information on candidates' finance filings.
"Absolutely a problem. Absolutely a problem," Erickson said. "There's only a limited amount you can do with the staff you have. We are doing much more with what we have than before, but there is much, much more to be done."
Erickson said enhancing the Board of Elections' oversight is a major way to improve public confidence in Rhode Island's system of government. As it stands, he said, that level of confidence is pretty low.