Massachusetts Sen. Elizabeth Warren told more than 400 people who gathered at Manchester Community College on Saturday that her life experience informs policy goals like lifting the minimum wage, making education more affordable, and increasing inheritance taxes to pay for affordable housing.
Warren argued that the country needs leadership committed to ensuring that what she called "the rules," aren't tilted to benefit the wealthy and well-connected.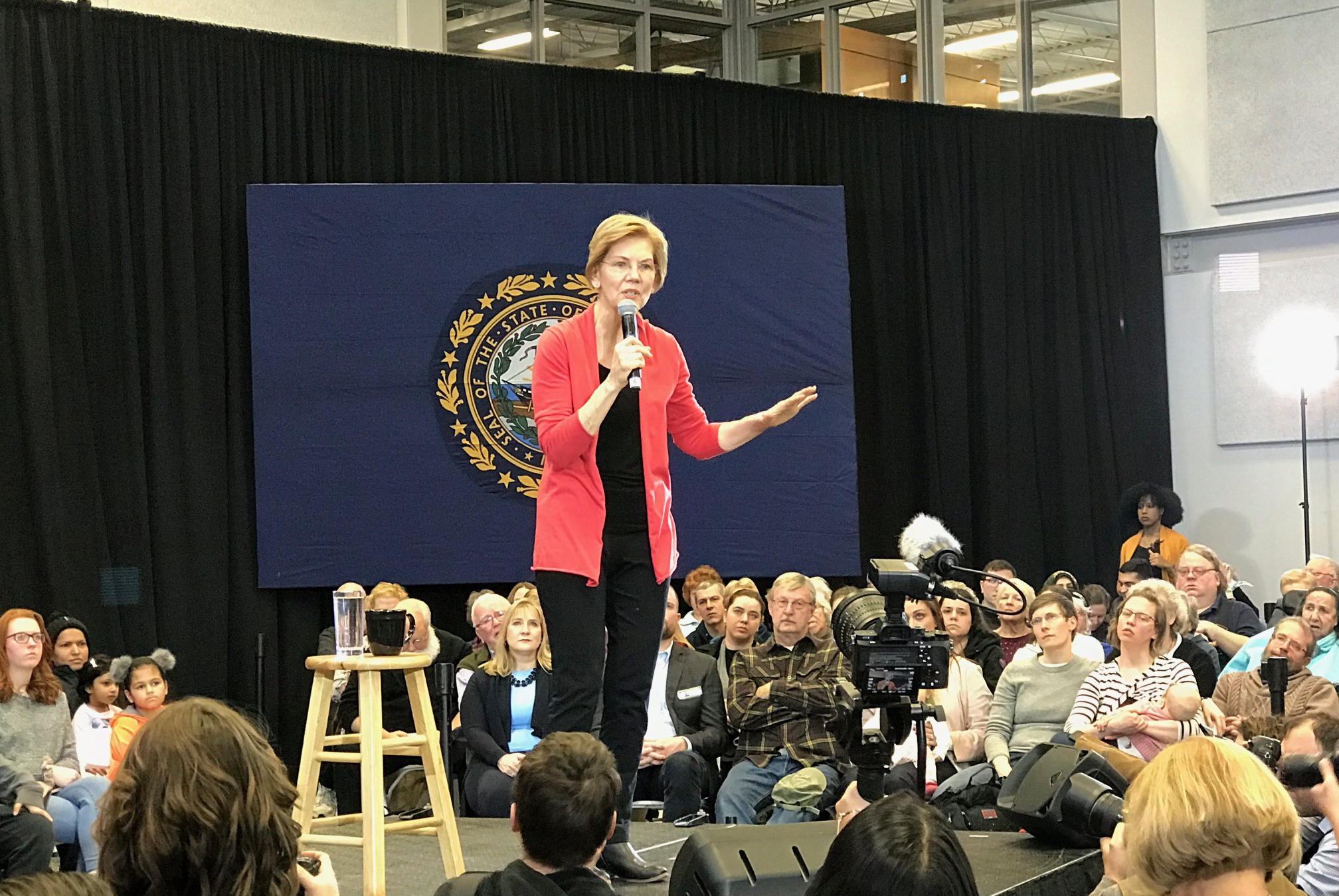 "Rules matter, rules made in Washington matter, and that's why I'm in this fight, that's it."
Warren told reporters that Democrats need to focus on "affirmative visions" for the country instead of President Donald Trump, who she never mentioned by name from the stage.
After her stop in Manchester, Warren headed to Concord for a house party at the home of former State Senate President Sylvia Larsen.
This report comes from the New England News Collaborative: Eight public media companies, including Rhode Island Public Radio, coming together to tell the story of a changing region, with support from the Corporation for Public Broadcasting.