Existing treatments have focused on plaque that forms on the brain of Alzheimer's patients, caused by a build-up of amyloid-beta protein. But lead researcher Paula Grammas, Executive Director of the George & Anne Ryan Institute for Neuroscience at URI, said current Alzheimer's drugs only treat the symptoms of the disease, without slowing its progress.
"As of today we have no disease modifying drugs, so we think it's really important to cast a wider net and look at things from a wider perspective," Grammas said.
That's why, according to Grammas, there's growing interest among neuroscientists in how cardiovascular risk factors like high cholesterol might increase the risk of Alzheimer's disease.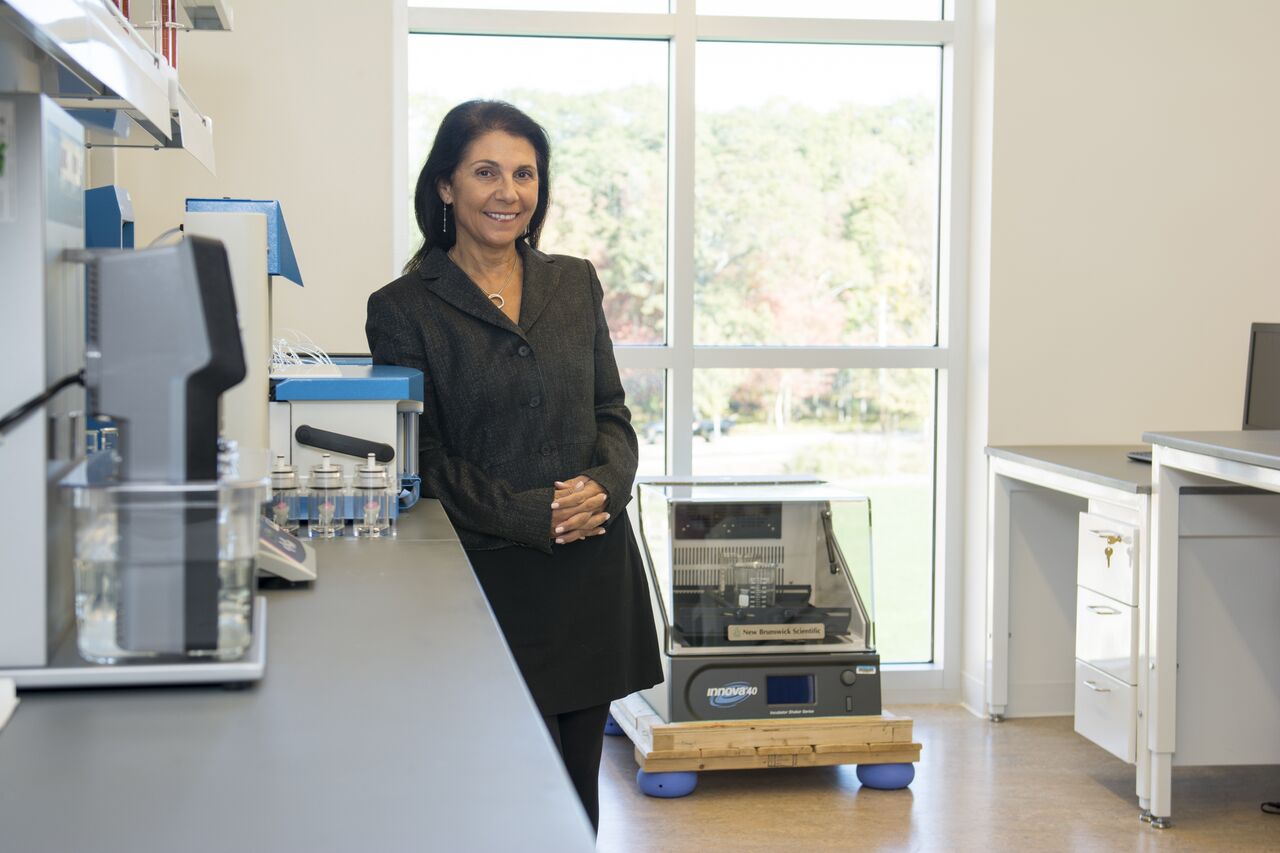 Grammas has been studying brain blood vessels for 30 years – starting in post-mortem brain material, moving to mice, and now testing the idea out in patients already diagnosed with mild Alzheimer's disease. Her research has focused on inflammation of blood vessels in the brain.
"This idea that brain blood vessels—because of these cardiovascular risk factors and other noxious influences that we still don't even know about—become biochemically sort of deranged and produce these nerve-killing factors," is specific to her work, she said.
The theory, she explained, is that in patients with Alzheimer's the cells that line the brain's blood vessels, known as endothelial cells, produce harmful proteins.
"We think that ultimately these proteins that are coming out of a blood vessel that is diseased or dysfunctional is killing brain nerve cells," Grammas explained.
Grammas and colleagues at Butler Hospital, Rhode Island Hospital, and the Rhode Island Mood and Memory Research Institute are launching a clinical trial that will target one of these proteins, called Thrombin. The Phase I clinical trial is called BEACON, for Blocking Endothelial Activation to Curb the Onset of Neurodegeneration. The study will use a drug called dabigatran, which is already approved by the FDA to reduce the risk of stroke and systemic embolism in some patients.
"Ultimately we're hoping that the trial will attract attention, particularly from other scientists, who might be interested in testing this hypothesis in their patients, in their studies, perhaps with this drug, perhaps with other related drugs that may be even better," Grammas said.
Grammas is hopeful the study will spark interest among other researchers to focus on the role of blood vessels in Alzheimer's disease and related disorders.
To learn more, call the BEACON Study information line at (401) 874-5650 or email beaconstudy@uri.edu.