Staff at the Urban Greens Co-op Market had been aiming to open the doors this Saturday, April 27th. But in an email to supporters, co-op leaders announced they're not quite ready.
"We are staffing up and stocking up! We aren't quite ready to announce a date, but we will be in a matter of weeks, and can't wait to share it with you," the email read.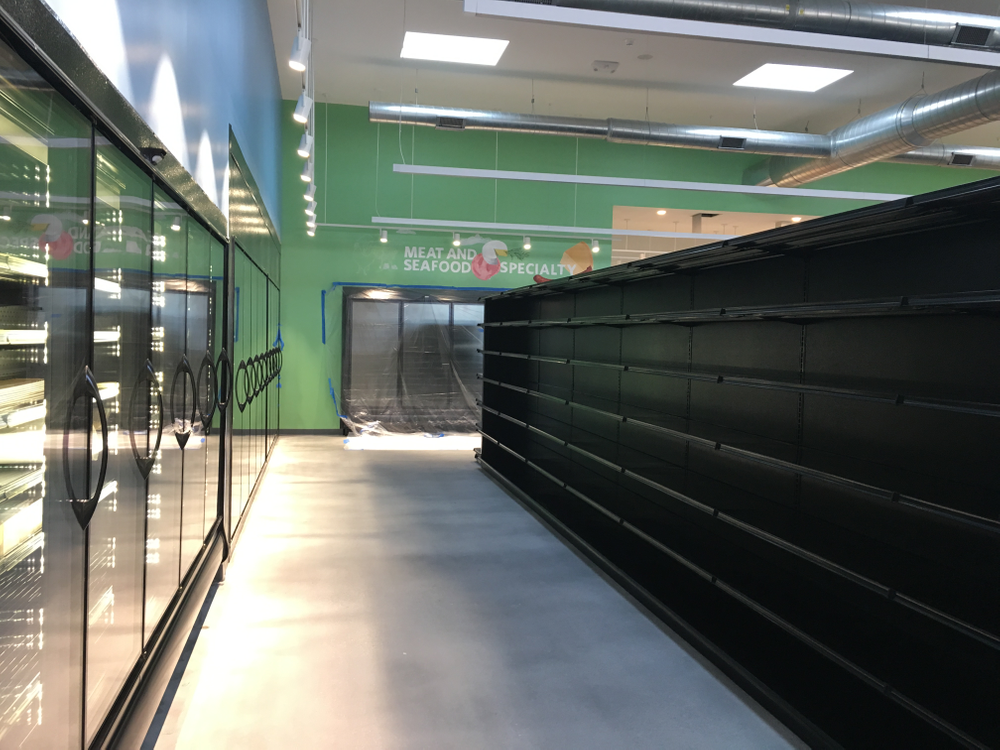 Delays are nothing new for this project. The co-op started as a bulk-buying club back in 2000. And a brick-and-mortar store's been almost 10 years in the making.
Speaking earlier this year, Board Chair Corey Auger said, "We've had an opening target moved so many times, just because it's so unpredictable. Construction's unpredictable, funding's unpredictable."
The email thanked supporters for sticking with the project, and promised that the co-op grocery store is in the home stretch.