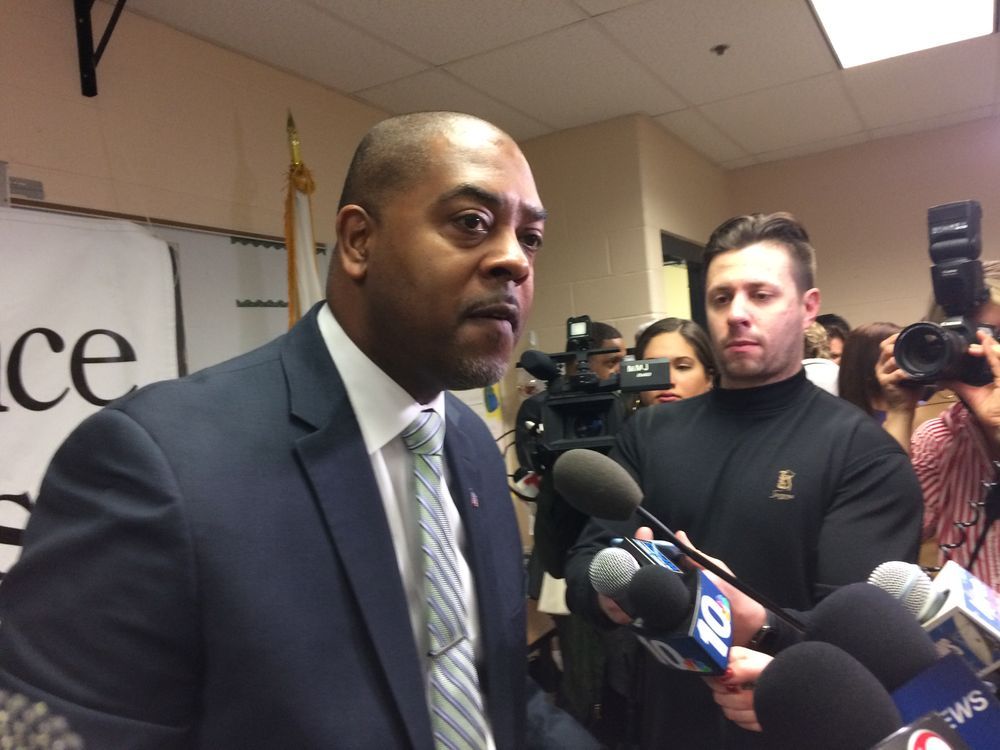 Peters steps into a high-profile position; he'll answer directly to state Education Commissioner Angelica Infante-Green, and help oversee an ambitious plan to improve the entire troubled district. Much of that plan is still being hammered out by groups of community members, educators, and education policy-types, and a draft is expected in the spring.
At the announcement of his hiring last month, Peters said he wouldn't arrive with plans to impose on the system. Instead, he said he would spend time listening and learning, which is what he did on his first day on the job. Peters, Infante-Green, Providence Mayor Jorge Elorza, and other officials toured Gilbert Stuart Middle School school Thursday.
"Everywhere I've gone, you've got to understand the context," Peters said. He comes from a position as a deputy superintendent in Florida, working in a system of more than 200,000 students.
While Peters had few specifics to offer on his first day, he repeated Infante-Green's call for swift changes in the schools.
"We've been very clear, and the commissioner is very loud and clear: things need to change and change immediately," Peters said.
"We've got three critical levers that we believe is going to set this school district on a positive trajectory, and that's world class talent, engaging communities and effective learning."
Among other things, that translates to improving teacher quality, getting parents involved, and reforming classroom instruction. Big changes, such as closing schools or extending the school day, aren't expected to be realized for some time.
Peters will face a more immediate test in the renegotiation of the teachers' contract. Negotiations are expected to begin in the coming weeks. Infante-Green says changing the contract of the most important issues in the effort to reform the schools.