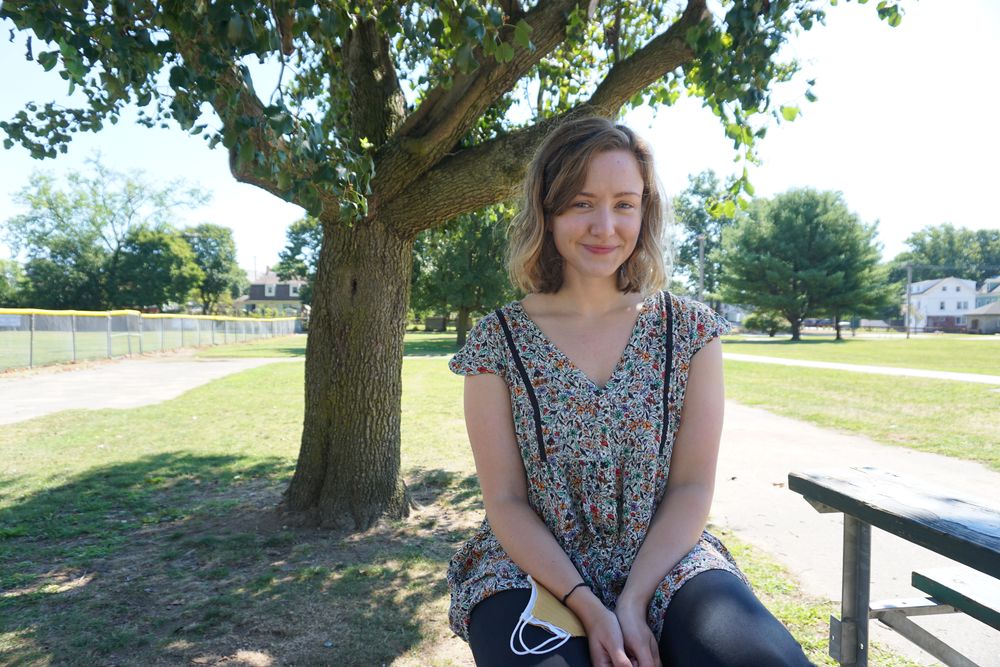 Like the rest of Rhode Island's public school teachers, Maddy Delude is anxiously waiting to hear from state leaders, and her administrators, whether school will be in-person, online or both.
"I'm a big planner, '' said Delude, who is set to begin her first job as a teacher in the English department at Delsesto Middle School in Providence this fall.
"I plan a lot. So I think that it's hard, everyone knows to plan things that aren't like in the very near future."
Over the summer, parents and the state's largest teachers unions have pushed Governor Gina Raimondo to adopt a fully virtual model to start the year. Raimondo has resisted that call, saying it is too early to rule out some in-person lessons. Delude is nervous about going into the classroom, but she will if the state and district deem it safe.
"But it's because I'm young. It's because I don't live with older family members. I'm not a caretaker for family members," Delude said. "I also trust the plan. I think that people are genuinely doing their best."
Delude understands that teachers are divided, and why some don't feel safe going into buildings with students. Veteran teachers say even the most comprehensive safety plans don't account for the realities of dealing with students, especially the younger ones.
The Public's Radio spoke with three teachers preparing for their first year in charge of a classroom. All say they are willing to go into the buildings with students. It's mostly because they're young, healthy, and don't face some of the same risks as their older colleagues.
"As a first year teacher, I want to be in the classroom and I want to be with my students because that's what feels normal," Delude said. "And that's what feels less scary about being a first year teacher."
"As a new teacher, I am kind of putting like a blind trust into my faculty and my administration and making sure that they have the best interests in mind," said Nicole Grammas, a new biology teacher at Cranston West High School.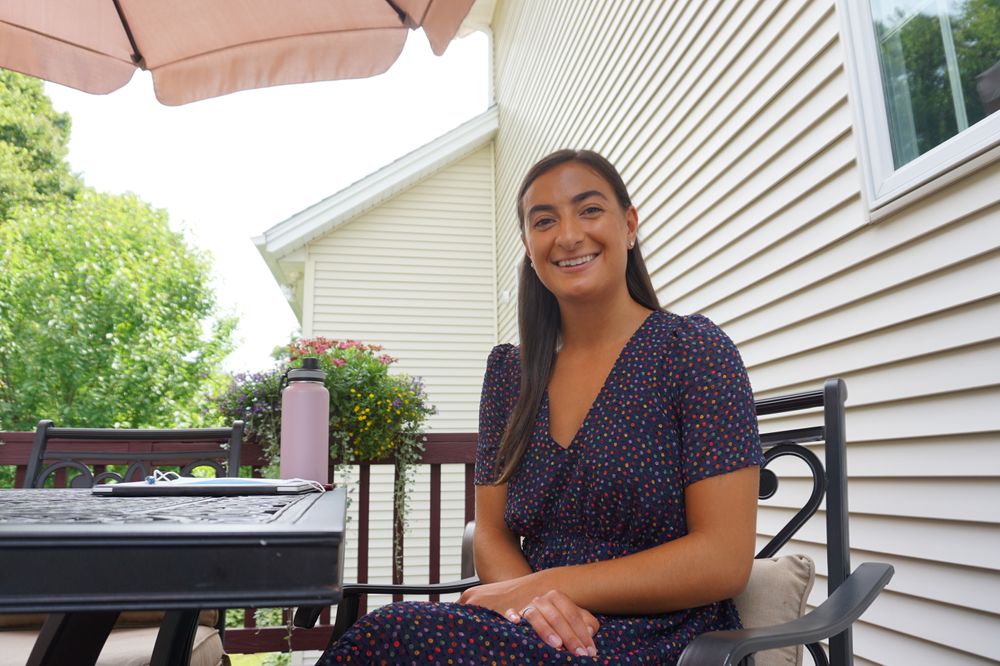 Her in-person student teaching semester was cut short this spring after the pandemic forced schools to close. But Grammas says distance learning provided a valuable lesson. She had prepared what she thought would be a simple experiment using ice and spoons, but soon received anxious emails from students who didn't have the materials. Those students ended up watching a video instead.
"So it was definitely shifting towards realizing that not all students have the right tools to get to the end goal," said Grammas.
Grammas' experience student-teaching showed her how complicated students' lives can be outside the classroom. And while the global pandemic has placed her subject into a real world context, it has also placed new pressures on young people, which may make teaching even more challenging.
"That is something that is very nerve wracking to me because I worry that they not be they may not be in the right place to begin to learn again," Grammas said. "I'm not gonna jump right into material, but I want to check in with them and make sure that we're all ready to go."
Grammas saw firsthand that students from low income homes, for example, had fewer resources and a harder time learning online.
David Andrews understands that. He'll be teaching middle school science for the first time at a Providence charter school this year.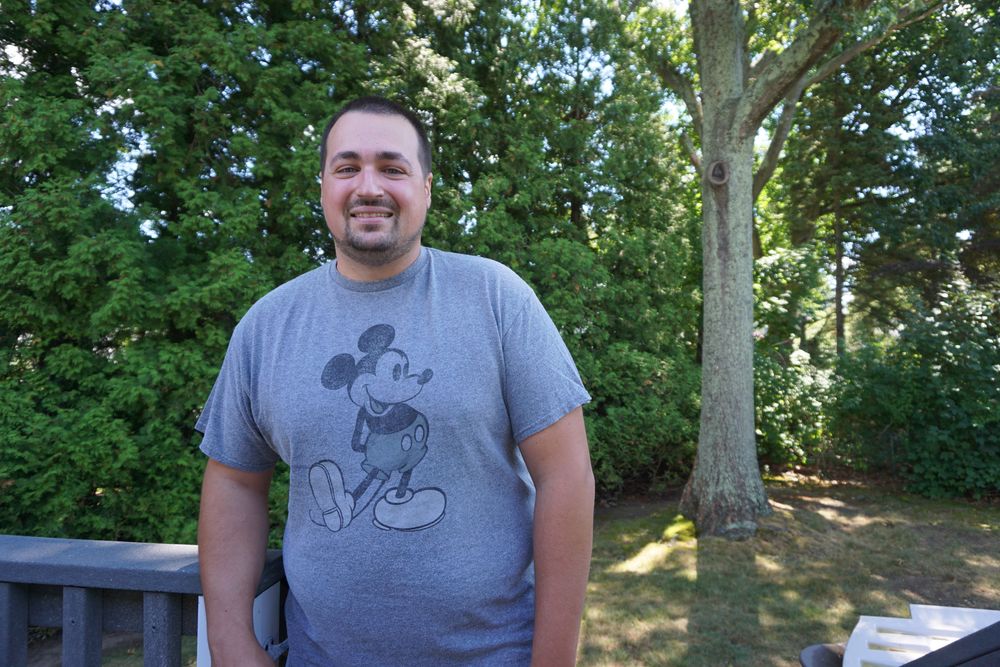 Andrews grew up poor, and watched friends drop out of high school and struggle through their adulthood. He says he thinks schools could do more to nurture student interests that fall outside the traditional core curriculum.
"When I went to school, you learn the way the teacher taught and that was it," Andrews said. "And if you didn't learn that way, you fell behind."
This is a second career for Andrews who spent years working in the business world, before leaving to become a teacher. Despite the drawbacks of inexperience, Andrews says his starting point might also help him remain flexible no matter what school looks like this year.
"I think one benefit of being a new teacher is that I don't have a routine that I'm set and I don't have to change what I've done for years," said Andrews.
If there is any opportunity to be found in the upheaval schools are currently going through, he says, it could be a new openness to change. The pandemic prompted schools to pivot quickly and dramatically. Andrews thinks they can do it again.
"It's scary for some people, especially if you've been teaching for, you know, 20 years. And then you have to change what you've been doing your whole life," Andrews said. "And I understand that. But at the same time, are we doing more of a disservice to kids by sticking with what we do and the results, not typically working for every kid?"
Distance learning this spring was largely about recreating existing classroom settings online. With the status quo anything but certain this year, and schools preparing for both classroom and online learning, Andrews is hoping it may be time to try something else.