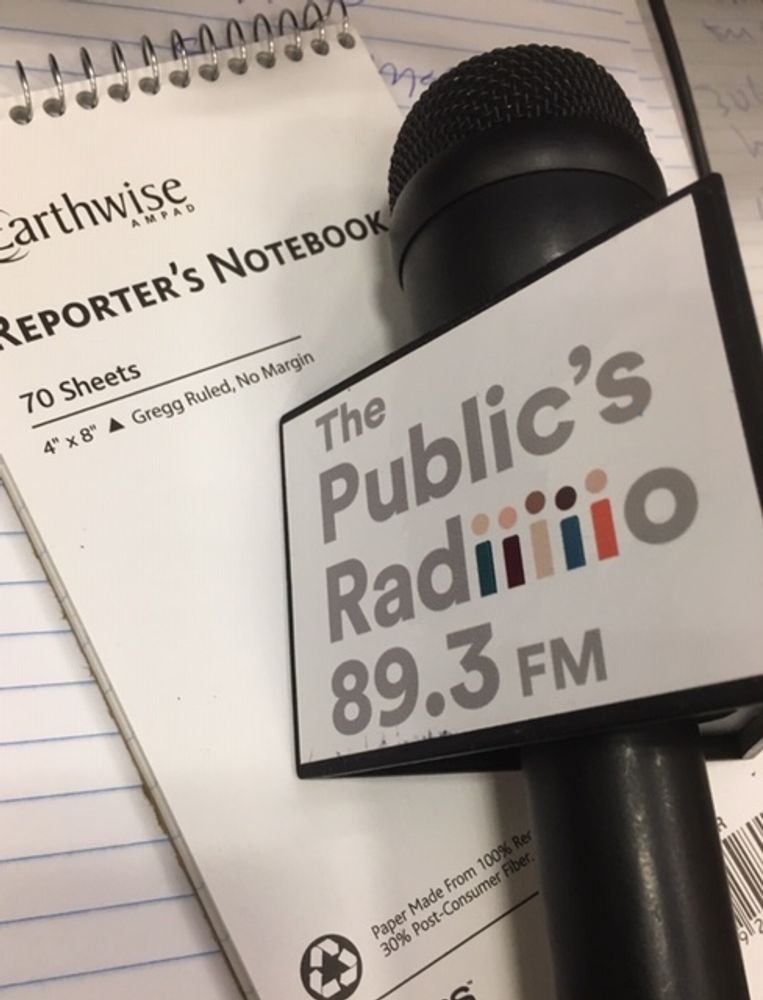 Question of the Week: What happens when RI collides with outside forces? Thanks for stopping by for my weekly column. As usual, your tips and comments are welcome, and you can follow me through the week on the twitters. Here we go.
1) Gov. Gina Raimondo continues to enjoy a favorable profile among national Democrats, even as she remains a polarizing figure in Rhode Island. In one sign of her mixed local reviews, the second-term Democrat steadily places near the bottom of Morning Consult surveys. But Raimondo got to crow this week about a Democratic win in the race for governor in Kentucky (piloted by her one-time campaign manager, Eric Hyers), and she was one of the few people to get a head's up about Mike Bloomberg's presidential ambitions. While Raimondo has rejected the idea that she might leave before completing her term, speculation continues. With that in mind, what are Raimondo's top accomplishments in her almost five years as governor? Robert A. Walsh Jr., executive director of the National Education Association Rhode Island teachers' union, (which endorsed Clay Pell in 2014 and Raimondo in 2018) counts the RI promise program at CCRI among her victories. As Walsh noted on Bonus Q&A this week, Raimondo has served at a time when Rhode Island's unemployment rate fell below 4 percent, even if a variety of factors are responsible for that. Not surprisingly, Walsh praises the governor's support for boosting education funding: "Getting full funding for kindergarten, starting down the road of funding pre-kindergarten seats … getting the ball rolling on a lot of infrastructure projects. I mean, the governor would have a lot to brag about, but there's still a lot of work to do: the structural budget deficit still exists …. I would have hoped they would have been able to spend more attention in getting relief for property taxpayers, but that would have come at the expense of income tax or corporate taxes."
2) Gov. Raimondo and other supporters of the no-bid $1 billion extension for IGT Global Services point to how GOP counterpart Don Carcieri backed a 20-year deal for precursor GTECH back in 2003. That deal sailed to approval in fast order, resulting in what is now known as the IGT building on the slope of Smith Hill. Yet a lot more has changed than just the name of GTECH (after it was bought by an Italian firm) since 2003. Raimondo framed the envisioned IGT extension as a victory for economic development – not unlike how the 2003 deal kept GTECH from relocating to Massachusetts. But, as Robert Walsh noted on Bonus Q&A, "Clearly they did not anticipate that Twin River's out of state owners would have a very different and very harsh attitude toward it." Tensions in the IGT-Twin River battle remain high, with the RI GOP now calling for the state Ethics Commission to probe what happened between Marc Crisafulli and Brett Smiley. The possibility of a compromise addressing Twin River's concern about IGT's control of the vast majority of the state's video lottery terminals -- perhaps brokered by Senate President Dominick Ruggerio -- can't be ruled out. But the consensus around the Statehouse is the House of Representatives' move to commission an outside study (bids are due by November 20) makes the House far more likely, in the new session starting in January, to support an open bidding process.
3) Mayor Pete Buttigieg is slated to be in Rhode Island for two fundraisers on Sunday, one at Nick's on Westminster and the other at Veterans Memorial Auditorium. Here's a dispatch from one local Buttigieg backer, state Rep. Justine Caldwell (D-East Greenwich), on why she supports him, and how he might emerge in the top tier of Democratic presidential candidates: "One thing I like about Mayor Pete's approach to politics is that he recognizes that we have to fight for our principles while simultaneously listening to, engaging, respecting, and trying to persuade people on the other side. We can overcome our opposition in two ways -- by defeating opponents, and by turning opponents into supporters. We must do both in order to try to overcome some of the ugliness of the Trump era and the rise of Internet vitriol as an important part of our politics. When I worked on campaigns for LGBT rights, one of the things that I learned is that it's important to understand how voters feel -- not just what they think about marginal tax rates but what makes them afraid about the future, what keeps them going, what they hope for for their kids. Mayor Pete is doing the best job of the candidates talking about how to fix the damage the Trump era has caused -- what kind of country we can create together when this is over, and how we can move forward with a healthier democracy and society. We don't have to settle for the anger and hostility we have today. My time in politics has been spent working with underdog campaigns, including my own, in which I defeated a three-term Republican incumbent [who] people said was invulnerable. In an underdog campaign, you work hard, sometimes under the radar, to get your message out and let people get to know you. You carefully organize early and build a great team. That's what we're seeing with Mayor Pete. He's got a great team, he's steadily rising in the polls, and he's competitive in the early states. Elections give voters a chance to choose, and sometimes they choose something different than the chattering class expects."
4) Housing ranks on many activists and policy wonks' list of overlooked issues. So it's worth noting how a half day housing form is being staged from 2-6 p.m. next Thursday, November 14 at the Rhode Island Convention Center. The event, organized by the Executive Office of Commerce, RI Housing and the Executive Office of Health and Human Services, is free and open to the public, but advance registration is required.
5) The Rhode Island Progressive Democrats this week unveiled their plan for powering the state with 100 percent renewable energy by 2030, starting with a pilot project in Cranston. While a lot of details need to be worked out for the long-term plan, the Progressive Democrats' Nate Carpenter and Wil Gregersen contend it can be a spark for the state's economy. As Carpenter told me, "We're a state that is always in need of money. We have pension shortfalls, we have a school system that is crumbling. We need this money. And if we can become self-sufficient, the only other thing that comes with this is the thousands of jobs, a more sound economy, and something we're going to need forever, which is energy, and we're going to supply that."
6) Another fracas has blown up between the Women's Caucus of the Rhode Island Democratic Party and the party leadership, after the storm created in 2018. In part, the caucus says it was left out of the committee revising party bylaws; that money raised by the caucus must go the party, and not to individual candidates; and that the caucus can not endorse, support or help unendorsed candidates before or during primaries. "The RIDPWC would welcome the opportunity to discuss these and other recommendations for the bylaws with Chairman McNamara and leadership of the state party," caucus Chair Liz Gledhill said in a statement. "Consider this a formal invitation to join us at a table where you will find Democrats welcoming of new ideas, invigorated by new members, and unabashed in their dedication to the true principles of the Democratic Party." In a statement, RI Democratic Party Executive Director Cyd McKenna denied that the proposed bylaws are meant to stifle women's voices. "They are design to align the caucuses with the party to keep consistency and unity across all levels of official party business," she said. "Many women's caucuses across the country who engaged in the kind of important work done by the current RIDP Women's Caucus do so outside of the official organization of the state party. This gives them the latitude to form PACs, organize for non-endorsed candidates, and raise and spend money as they choose. These activities are meaningful, but do not fall within the structure of the state party as a whole."
7) Back when he was riding high as mayor of Providence, after emerging as the anti-Cianci, David Cicilline was widely viewed as a future candidate for governor. That all changed when then-U.S. Rep. Patrick J. Kennedy set off a chain reaction with his decision not to seek re-election in 2010. Now, with Rhode Island expected to lose one of its two congressional seats after the latest Census, that event could have a similarly dramatic effect in shaking up Rhode Island's political landscape. While your humble columnist has mentioned the possibility of a run for governor in 2022 by U.S. Rep. Jim Langevin, it's also conceivable – depending on a string of factors – that Cicilline could get into the mix. Of course, both congressmen habitually refer to 2022 as being a long way off and not a current focal point for them.
8) RI poli/media/PR people in the news: Ethan Hartley, who has demonstrated smart reporting chops at Warwick Beacon, is leaving to work for Joseph R. Paolino Jr., helping the former mayor with social media, his ABC6 TV show and related things …. Congrats to Meaghan Wims on her promotion director of public affairs at Duffy & Shanley …. WPRI-TV pollster Joe Fleming (once again) earns high marks in an evaluation of pollsters by 538 …. Former RI GOP Chairman Mark Smiley is set to announce a Republican run against Sen. Wally Felag (D-Warren) …. Rep. Moira Walsh has apparently again drawn a primary opponent, in this case, Nathan Biah, principal at Alvarez HS in Providence (h/t Dan McGowan) …. One more from Dan: he reports that reporter/anchor Steve Nielsen and consumer reporter Susan Campbell, who are married and both excellent, are leaving WPRI-TV for other opportunities … Finally, Victor Morente, who is leaving City Hall to become press secretary for U.S. Rep. Jim Langevin.
9) As the Gannett-GateHouse merger moves ahead, with more expected cuts in newsrooms across the U.S., there are glimmers of other economic models for sustaining news. As Jennifer Preston, vice president for journalism at the Knight Foundation, writes on Medium, "A new era in the local news landscape is emerging. On Monday, the Salt Lake Tribune announced a historic IRS ruling, allowing their 149-year-old newspaper to convert into a local news nonprofit. Just last week, the Akron Devil Strip broke new ground by transitioning into the nation's first local community news cooperative. And NewsMatch, the matching gifts program, launched for the fourth year to support a record-breaking number of nonpartisan, independent nonprofit news organizations around the country. These new models are groundbreaking, transformative, and creating pathways for a future of local journalism produced in the public interest and sustained by their communities."
10) Not to downplay concerns about the transportation of vulnerable Rhode Islanders, but it's worth noting some of the other currents running through a tense House Oversight hearing Wednesday night. The case in point was the transport services performed under a lucrative contract by MTM. The company said complaints have declined sharply, but Oversight Chairwoman Patricia Serpa (D-West Warwick) and a member of the committee, Rep. Anastasia Williams (D-Providence), focused withering criticism on state Medicaid Director Patrick Tigue. To some, this signifies a proxy war playing out between House Speaker Nicholas Mattiello and Gov. Raimondo. Still, there's more to it than that. Serpa, in her role as Oversight chair, is a magnet for complaints about social services, so anything short of strong performance can become grist for the mill. Williams has her own signature style of speaking, and she seems to welcome the chance to sound off.
11) Thomas Patterson, an esteemed professor at Harvard, has a new book with a provocative – some would say appropriate – title: "How America Lost Its Mind." Here's a description: "Americans are losing touch with reality. On issues from climate change to immigration, tens of millions of Americans have opinions wildly at odds with the facts, rendering them unable to think sensibly about politics. In How America Lost Its Mind, I examine the rise of a world of 'alternative facts' and the resulting consequences. We don't have to search far for the forces that are misleading us and tearing us apart: politicians for whom division is a strategy; talk show hosts who have made an industry of outrage; news outlets that wield conflict as a marketing tool; and partisan organizations and foreign agents who spew disinformation to advance a cause, make a buck, or simply amuse themselves. The consequences are severe. How America Lost Its Mind maps a political landscape convulsed with distrust, gridlock, brinksmanship, petty feuding, and deceptive messaging. As philosopher Hannah Arendt wrote decades ago, demagogues thrive when 'people for whom the distinction between fact and fiction, true and false, no longer exists.' In How America Lost Its Mind, I make the case for engaging on the side of truth."
12) The NEA's Robert Walsh, an influential player in local Democratic politics, is not a fan of the Rhode Island Political Cooperative. The Co-Op has said it hopes to run about 25 candidates next year, mostly for the legislature, and it calls itself a necessary cure for elected officials unwilling to reflect public opinion. Walsh sees it differently. "These folks are challenging a lot of incumbents who [have] not only been terrific on labor issues, they're terrific on progressive issues," he said on Bonus Q&A. "I don't get, I don't get it. It's so sad to see all this talent wasted, because it could be put to use in so many other great ways to move the state forward."
13) A Republican congressman from Wisconsin, Glenn Grothman, wants to extend to all Americans the protections of the Military Lending Act, which caps interest on loans at 36 percent. "It's hard to imagine who would want to take out a loan with an interest rate of of 150 or 200% a year," Grothman tells NPR. "There is no way that is in anybody's best interest at all, and taking advantage of people who are either in desperate straits or more likely just plain financially illiterate is immoral." U.S. Sen. Jack Reed is among the cosponsors expected to sign on to Grothman's legislation in the week ahead. Back in RI, payday lenders are still able to make loans at a rate of up to 260 percent interest, despite efforts to impose a cap. Reports show that the payday industry sees supporting President Trump's re-election as the best way to evade regulation.
14) Who knew? The phrase "deep state" came from a book by the great John le Carre and was popularized by Mike Lofgren, a moderate former congressional staffer, who doesn't like the conspiracy-minded way the words are now being used.
15) If people have been predicting a four-day work week for so long, why hasn't it happened? Since it would mess with the schedule for this column perhaps? According to The New York Times, the actual reasons involve institutional and cultural barriers, "and then there's the most human reason of all: inertia."